Back to selection
"Poetry Sometimes Obscures the Narrative Arc": Editor Keiko Deguchi on We The Animals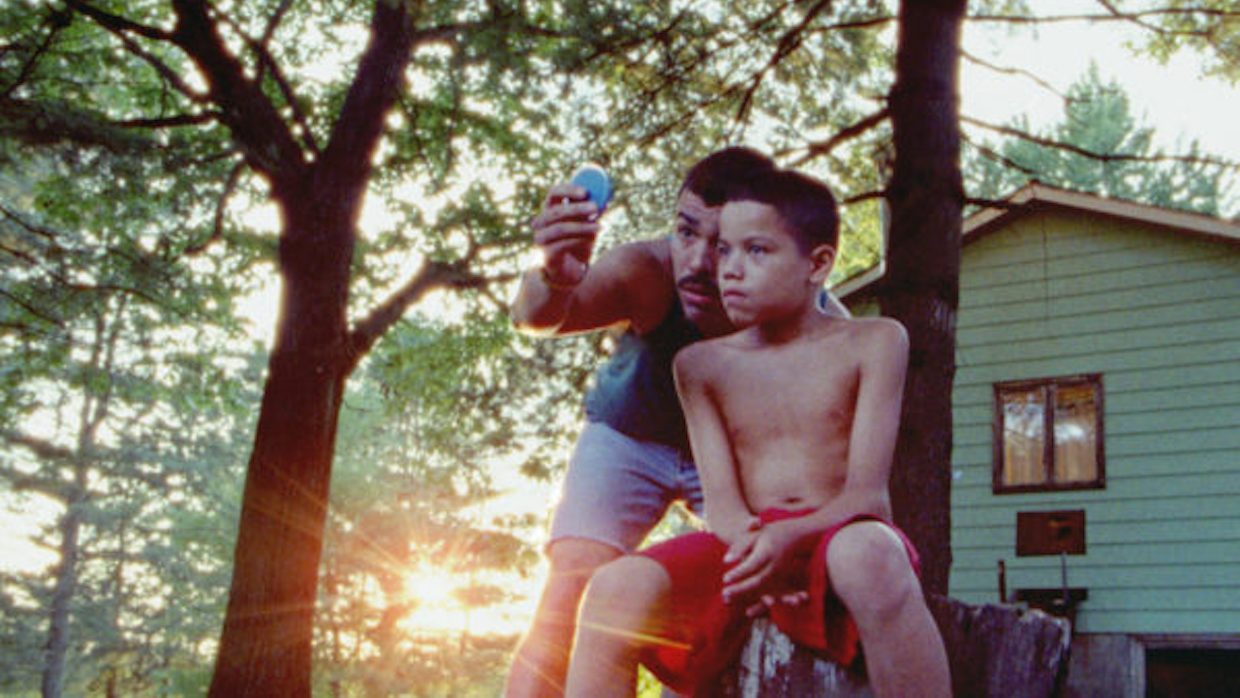 We the Animals
Though Jeremiah Zagar has been directing shorts and documentaries since 2004, We The Animals marks his first feature narrative film. Adapted from Justin Torres's novel, Animals gives a name to the source text's unnamed narrator: Jonah (Evan Rosado), a young boy growing up in '80s upstate NYC against the background of his parents' unstable marriage and growing awareness of his own queerness. Editor Keiko Deguchi spoke to Filmmaker about her work on the film, which split the NEXT Innovator Award (chosen by a single juror, RuPaul) with Jordana Spiro's Night Comes On.
Filmmaker: How and why did you wind up being the editor of your film? What were the factors and attributes that led to your being hired for this job?
Deguchi: I have worked with the director, Jeremiah Zagar, on his previous documentary feature films, In A Dream and Captivated: The Trials of Pamela Smart. Because of this, along with our similar taste in films, I know what he likes and what he does not like. That makes working together so much easier. Even though his two previous feature films were documentary films, since I do have extensive background in cutting narrative films as well, he trusted me to cut his first narrative feature.
Filmmaker: In terms of advancing your film from its earliest assembly to your final cut, what were goals as an editor? What elements of the film did you want to enhance, or preserve, or tease out or totally reshape?
Deguchi: My goal is always to create a film that's as close as possible to the director's vision. Jeremiah is a very visual filmmaker, and his footage is very poetic. But the poetry sometimes obscures the narrative arc and does not always move the story forwards. Finding the right balance was very important to us, because we wanted the audience to get emotionally involved but didn't want to lose what is unique to the film. Another important thing for the film was, while the film is about this family and brothers as a unit, we needed to keep our story focused on Jonah, our main character. The production had a challenging schedule as we needed to film in the summer and in the winter. For the initial editing in the summer, we didn't have Jonah's drawing scenes, which involves animation. Those were key scenes where the audience connects with Jonah. Without those elements in the earlier assembly, we struggled to tell the story from Jonah's point of view.
Filmmaker: How did you achieve these goals? What types of editing techniques, or processes, or feedback screenings allowed this work to occur?
Deguchi: We had great creative producers — Jeremy Yaches, Christina D. King, Andrew Goldman and Paul Mezey — and we screened for them often. Jonah's drawings and animation instantly created the sense of the world as he sees it, and made it easier to focus on Jonah. Additionally, we were able to use the drawing and animation to express what he is thinking or to help the narrative. We also used voiceovers very sparsely. We kept them short and poetic in order to keep the tone of the film. They helped the audience to connect the dots easier and also feel more for Jonah.
Filmmaker: As an editor, how did you come up in the business, and what influences have affected your work?
Deguchi: I was doing an internship at a distribution company while I was working on my master's in cinema studies at NYU. The company produced their first feature film, and I got a job as an apprentice editor. I worked my way up the ladder assisting on films by directors such as Tom DiCillo, Robert Altman, Nora Ephron and Brian De Palma, learning a great deal of craft from editors I worked for. Some of these movies were edited on film, where assistant editors got to work with editors very closely — unlike digital editing. After editing narrative films on my own for a few years, I wanted to try editing documentary films and that took off. I try my best to keep going back and forth between narrative and documentary films and that has been great for me creatively. Documentary films are often very fluid in structure and the ways you can use footage, and that attitude benefits me when I work on narrative films. On the other hand, years of training in narrative films help me to focus on the narrative arc of the documentary films I work on.
Filmmaker: What editing system did you use, and why?
Deguchi: We The Animals might be one of the last feature films that was edited on Final Cut 7. The director, Jeremiah Zagar, likes to edit on Final Cut 7 and I wanted him to be free to edit when he wanted. That said, I told him we should edit on AVID next time!  
Filmmaker: What was the most difficult scene to cut and why? And how did you do it?
Deguchi: Like many other films, the opening of the film was most difficult and something that we worked on forever. There are certain set-ups we wanted to introduce, while making sure that the film is told from Jonah's point of view. We wanted to introduce the audience to this visually rich world, which is both full of energy and poetry and wanted them to get sucked in. Jeremiah initially edited the opening scenes but we would send the cut back and forth and did so many different versions of the openings. When we had something that we liked, we would share it with the producers and get feedback and kept working.
Filmmaker: What role did VFX work, or compositing, or other post-production techniques play in terms of the final edit?
Deguchi: Jonah's drawings and animations were a huge part of the film. We worked with a brilliant artist, Mark Samsonovich. The animation was also a means of storytelling so it was extremely helpful — it became a solution to some of the story problems we were having. And it definitely created Jonah's unique world, which the audience couldn't understand from the rest of the film alone. We also had a few very important scenes where VFX was crucial. But Dorian West expertly executed them and, without giving too much away, I think those scenes are magical.