Back to selection
Rocco and His Brothers, Dietrich and Von Sternberg, and Dragon Inn: Jim Hemphill's Weekend Viewing Recommendations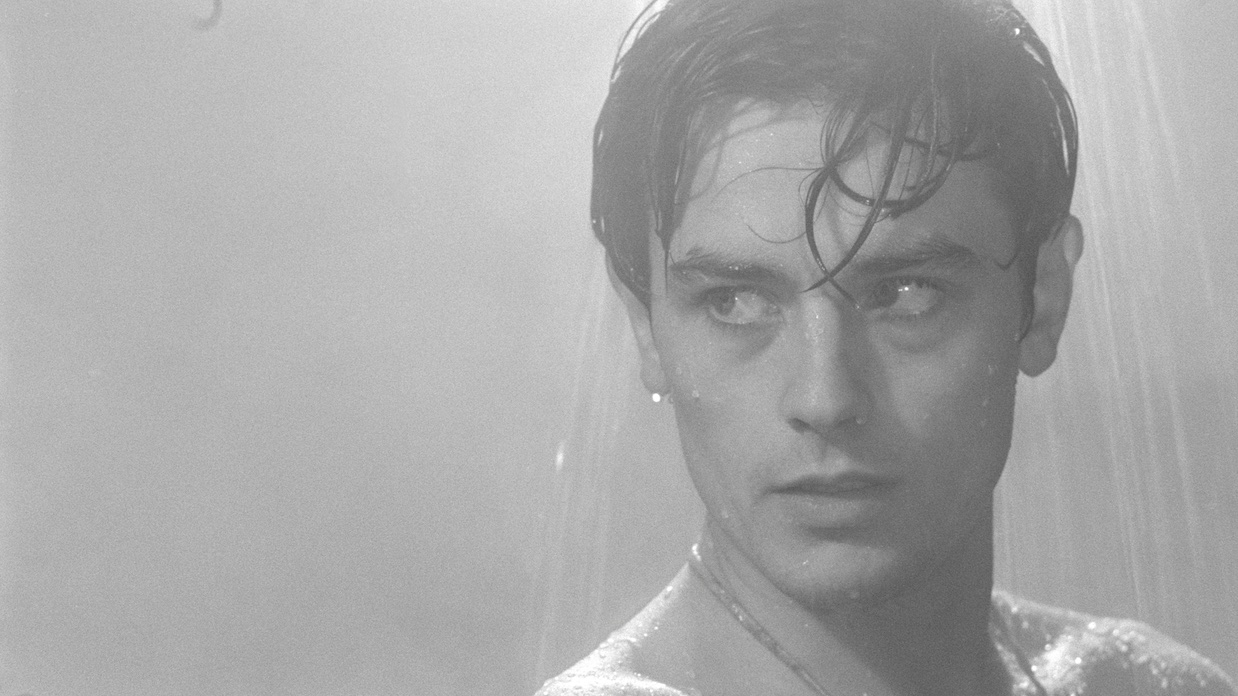 Rocco and His Brothers
One of the most important restorations of the last few years makes its way to Blu-ray this week with Milestone's exquisite release of Luchino Visconti's Rocco and His Brothers (1960). A brutally realistic, emotionally charged family saga that flies by in three of the most involving hours ever put on film, Rocco and His Brothers is an extraordinary combination of Visconti's neorealist side (previously seen in Ossessione and La Terra Trema) and the operatic, ambitious tendency toward tumultuous historical change and penetrating social commentary that characterizes later masterpieces like The Leopard and The Damned. The film follows the brothers of the title as they move (with their suffocating mother) from a struggling farm to the big city and, over the course of several years, come apart at the seams. The intimacy of each interaction is so delicate and sharply observed that the movie is often painful to watch, and the cumulative effect of Visconti's subtle details is overwhelming — he turns the petty neuroses and squabbles of everyday life into something epic and tragic, along the way painting a scathing portrait of masculine pride that destroys everyone and everything with which it comes into contact. Rocco and His Brothers stands alone as a landmark in Italian cinema, but it generates added interest as a seminal text for the American filmmakers who built upon it a decade or two later — Coppola's Godfather films and Michael Cimino's The Deer Hunter and Heaven's Gate are unimaginable without its influence. The best director at assimilating Visconti's influence and turning it into something new, Martin Scorsese (whose Raging Bull and Mean Streets develop and deepen Visconti's ideas and techniques), was a key player in the current restoration, which was sponsored by his Film Foundation in collaboration with the Cineteca di Bologna. Previously available in murky, compromised transfers, Rocco and His Brothers is a stunner in this new version, which exhibits a tonal range and clarity that allows the viewer to fully luxuriate in Giuseppe Rotunno's sumptuous cinematography.
For even more gorgeous black-and-white photography, one need look no further than Criterion's new boxed set "Dietrich and von Sternberg in Hollywood," which collects six collaborations between actress Marlene Dietrich and director Josef von Sternberg and supplements them with hours of fantastic interviews, visual essays, and publicity materials. Dietrich's combination of burning ambition and calculated indifference – along with her willingness to transgress social mores — made her one of the most compelling screen presences of her era, and von Sternberg's lush, ornate style showcased her beautifully. In films like Dishonored, Blonde Venus, and The Scarlet Empress, von Sternberg constructs a visual environment around Dietrich that's astonishing in its layered details — at times individual hairs on her head seem to get their own lights. The actress and director were so in sync that it's hard to determine where one's contributions began and the other's ended, and the extras on the Criterion set (along with the excellent essays in its accompanying booklet) insightfully illuminate the partnership and the process by which these classics were made. Yet the most wonderful thing about the collection is the attention it pays to other members of von Sternberg's team, broadening the viewer's perspective beyond the director and Dietrich to examine how the mythology they created was altered and refined by supporting players, cinematographers, screenwriters and others. In one particularly informative and entertaining supplement, costume designer Deborah Nadoolman Landis — the woman responsible for creating Indiana Jones' look, Michael Jackson's iconic "Thriller" jacket, and other famous designs — discusses the integral role Paramount costume department head Travis Barton played in developing Dietrich's image. It's just one of many fine interviews providing context for these six sumptuous films, all of which look incredible in Criterion's new transfers.
Also new from Criterion and highly recommended: a 4K restoration of King Hu's groundbreaking martial arts film Dragon Inn. Released in 1967, Dragon Inn revolutionized the wuxia genre by incorporating the music and visual motifs of Chinese opera, Western stunt techniques (learned mostly from Robert Wise's The Sand Pebbles), and elaborate long takes filled with meticulous fight choreography. These long takes alternate with an editing style that is ingenious in its sleight of hand, as Hu and editor Hung-min Chen deftly rearrange action so that characters react to things that haven't even happened yet, but do it so fast that instead of registering as discontinuity the cuts give a sense that the heroes have almost supernatural abilities. The plot recalls Japanese samurai films and Western (and Italian) Westerns, with several opposing factions gathering at the inn of the title and shifting loyalties from one action sequence to the next to the next; where the movie stands apart is in Hu's execution, which encompasses both intricately blocked set pieces in enclosed spaces and mythic battles against sweeping landscapes. Just as it's unlikely the films of Coppola, Scorsese, and Cimino would exist in the same way without Visconti's influence, it's hard to imagine The Matrix or Kill Bill without their riffs on Hu's innovations. As is always the case with Criterion, the Blu-ray comes with superb essential features, the best of which is a visual analysis by scholar Grady Hendrix in which he clearly and thoughtfully breaks down Hu's style. If you want to think about how to stage and edit action, I can think of few directors more worthy of study than Hu, and I can think of no better introduction to his work than Hendrix's interview in particular and this disc in general.
Jim Hemphill is the writer and director of the award-winning film The Trouble with the Truth, which is currently available on DVD and Amazon Prime. His website is www.jimhemphillfilms.com.