Back to selection
Hat in Hand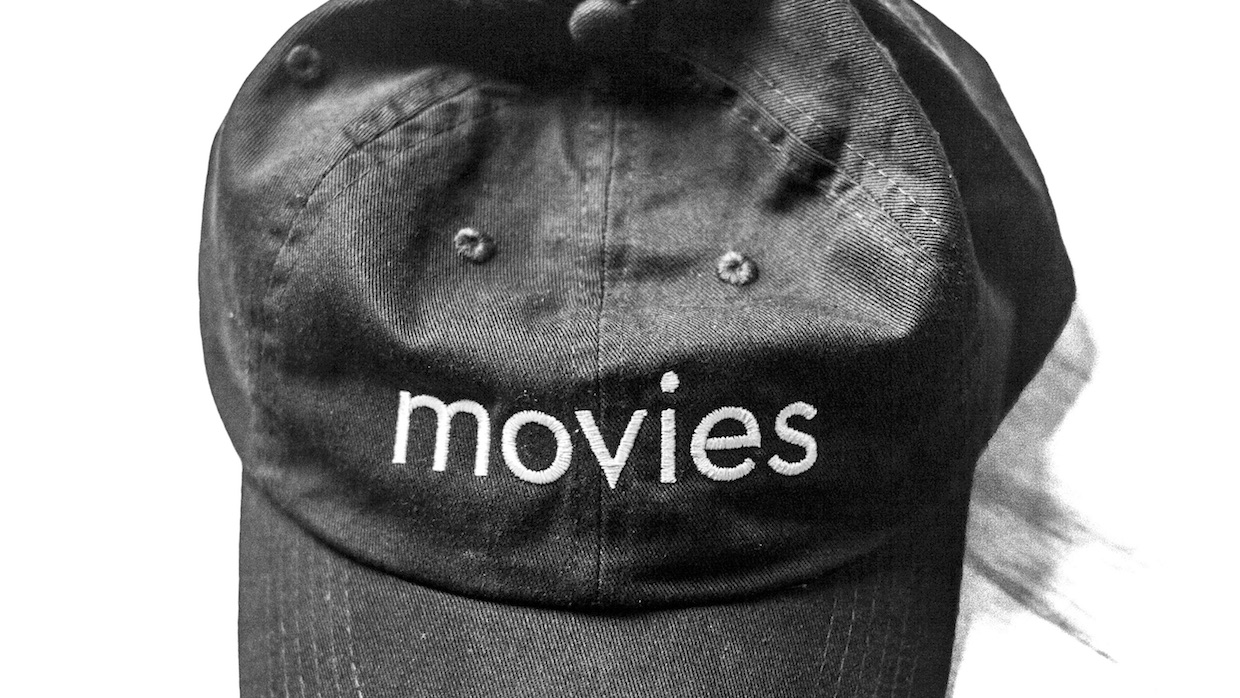 In September 2015, I launched a Kickstarter campaign—a tongue-in-cheek effort to raise $308 to make 12 hats embroidered with the word "movies." Three years later, I find myself president of Movies Brand, a company that has released more than 30 products emblazoned with the word "movies," worn by the likes of Mel Brooks, Josh Safdie, Ana Lily Amirpour, Larry Karaszewski and some 2,000 others. So, how did a Kickstarter joke turn into a real business? Well, it depends on what you mean by a real business.
Some background may be in order here. My first love wasn't hats. It was movies. The only problem was that I couldn't make a living making those. Though I had achieved some early success when my first film, Team Picture, was lumped into the mumblecore movement, indie filmmaking wasn't a realistic career path for most and certainly wasn't for me. After I spent three years making Open Five 2, my fourth no-budget feature and the uncalled-for sequel to Open Five 1, and it resulted in zero income, I decided to hang up my directing gloves for a while.
The rise of affordable and professional digital cameras that allowed me to make movies for basically no money had also allowed thousands of others the same opportunity. Everyone was making movies; no one was making a living. One morning, I woke up with an idea to start a petition calling for filmmakers to stop making indie films. I quickly wrote up a change.org petition and shared it on Facebook. Though it was a joke, many people didn't see it that way, and it blew up. It was the most press I had ever gotten. Several years of making movies had netted me a handful of reviews at best. Fifteen minutes of drafting up a ridiculous petition, and it spread like wildfire. I started to understand the press landscape a lot better. The outrageous and polarizing and quickly digestible stands a much greater chance than just another movie. I began to look for more ideas like this one.
Around that time, there was a debate heating up in media circles. Many respected pundits swore that movies had been overtaken by prestige television in terms of quality and relevance. I disagreed. Remembering what I had learned from my joke petition, I decided to take the next logical step: start a joke Kickstarter.

We reached our goal in less than an hour, and the press rolled in. Yahoo! Movies wrote an article with the headline, "Can a Hat that Says 'Movies' Save Hollywood?" and many other outlets followed suit. I knew then I only had one choice: to start a "company" that would sell "movies" merchandise year round.
With the $8,500 raised on Kickstarter, I bought a bunch of inventory, launched an online store, and started shipping hats. To this day, it's still a one-man operation. I do all the packaging and shipping myself, as well as the customer service and social media. Luckily, I have a lot of filmmaker friends who are equally passionate about promoting "movies." David Lowery wore the hat directing A Ghost Story. Amy Seimetz designed a special edition hat that said "movies" twice. As far as manufacturing, I work with Custom Ink—a company that mostly makes promotional items for company softball leagues, family reunions and the like. The more I ordered through them, the more confused they became. "You sure that's all you want it to say: 'movies'? Who exactly are these hats for?" I would answer, "yes," and "movies lovers."
People regularly come up to me and ask if I make money doing this, and I always have the same answer: Movies Brand is not about making money. It's about spreading the word about movies. Indeed, movies are in trouble, faced with the onslaught of lesser forms of entertainment like television, virtual reality, Internet videos, video games, live streaming and more. Although these new forms may be alluring and flashy, we shouldn't forget about simple old movies, because that's where it all began. From Citizen Kane to Uncle Buck, movies have brought so much joy into our lives, and we shouldn't forget that.
I'll leave you today with a small case study: Every couple of days, I walk to the post office carrying a bag of packages to deliver to loyal movies lovers everywhere. I'll be wearing my own movies hat, and time after time it happens: A passerby notices my hat and says to their companion, "We should watch a movie tonight." Who would have thought back in 2015, before my Kickstarter dream became a reality, that this hat would have such a real-world effect on my community? Promoting and supporting movies, there's nothing else quite like it.