Back to selection
A Sneak Peek at the 6th FilmGate Interactive Media Festival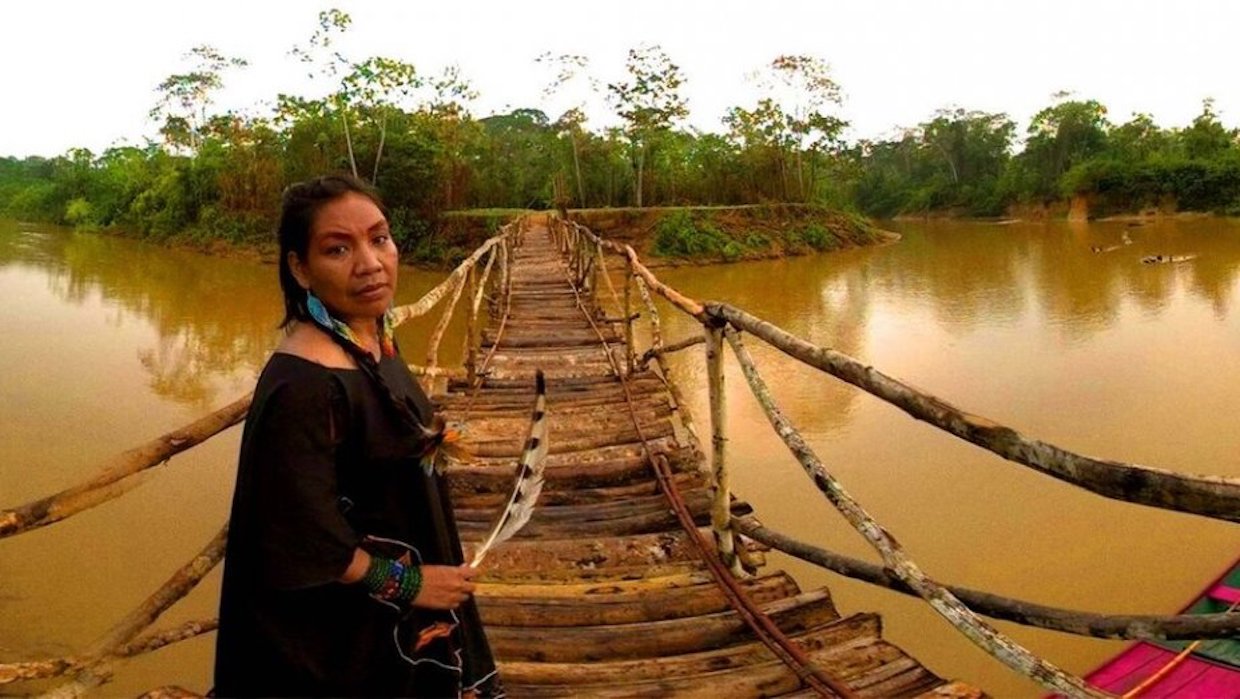 Awavena
The upcoming FilmGate Interactive Media Festival (November 30th – December 6th) will mark its sixth year of bringing the immersive arts to South Florida. A quick glance through the lineup shows it's the most impressive edition yet. Divided into four programs — Miami @ Play, Festival Panels, Interactive Installations, and the Virtual Reality Portal (with its 35-plus interactive experiences to choose from) — not to mention the many parties (this is Miami after all), the 2018 edition may just make the folks in town that same week for Art Basel look 20th century passé.
Starting with the panels (on December 1st and 2nd), I've marked three each day as must-sees. "Disruptive Tech and the Art of Brand Storytelling" ("the search for emotion and authenticity in branded interactive content") will feature some heavy east coast hitters, including Denise Burrell-Stinson of The Washington Post and Armando Turco of Vox Creative, and it will be moderated by The New York Times' Nelly Gocheva. "Creating Live Immersive Experiences" ("a discussion on immersive theater and other live interactive events"), moderated by perennial attendee Mike Knowlton of StoryCode, will include Steve Coulson of Campfire and Teddy Bergman of The Woodshed Collective, whose artists have worked on Sleep No More. And for those like me who worry about tech bros taking over the cross-media landscape, there's "Reaching True Gender Parity in Interactive Storytelling," in which the fest's founder and artistic director Diliana Alexander will chat with the NFB's Marie Pierre Gauthier and Vivian Marthell of local O Cinema.
The second day of panels will feature separate discussions with two artists whose work I can't wait to check out in the VR Portal. First there's Eliza McNitt and Jess Engel in conversation with researchers from the Frost Science Museum about their Darren Aronofsky-produced, songs-of-the-cosmos journey, Spheres (which I still can't believe sold for an astonishing seven figures at Sundance). Then there's Lynette Wallworth, who will be chatting with Mars Wong of Technicolor and the U of M's Kim Grinfeder about the making of her "VR journey to the Amazon," Awavena, a "psychedelic documentary" (that likewise played Sundance, as well as Venice, alongside Spheres). Also happening on day two will be "Using Playful Technology for Social Change," featuring Benjamin Stokes of American University and the U of M's Lindsay Grace, tackling a topic that seems the way of the future for capturing hearts and minds.
In addition to Spheres and Awavena, there are a slew of other projects I'll be adding to my top picks list for the Virtual Reality Portal. Music-centric must-sees (must-listens?) include Innerspace VR's Firebird: The Unfinished, "a musical love story" featuring the Toronto Symphony Orchestra, and Arte France's Instraviata, an "animated Instagram adaptation" of Giuseppe Verdi's La Traviata. I'll also happily stand in line for the artist-inspired experiences Gauguin, another Innerspace VR project, focusing on the legendary French post-impressionist, and Arte Trips: The Isle of the Dead from Les Produits Frais, a Venice selection that fuses a poem by Rachmaninov with a classic vampire film, and a beloved (by 19th century Romantics) Arnold Böcklin painting. The NFB's Blind Vaysha — based on the Bulgarian writer Georgi Gospodinov's story in which a young girl has the ability to see past and future but never the present — also seems well worth any wait.
As for the Music @ Play section of curated video games, the Arte France-supported Bury Me, My Love, an interactive narrative work about a Syrian refugee family, and The Waiting Game, created by Playmatics/ProPublica, which explores the trauma of immigrating to the US, seem like timely companion pieces, to say the least. And then there's INK Stories' (Sundance/Tribeca/NYFF) festival VR darling Fire Escape, a participatory series exploring gentrification and murder in Brooklyn. After which I'm sure I'll need to interact at one of FilmGate's famously laidback beach parties.