Back to selection
Matty Libatique on Lensing Bradley Cooper's A Star is Born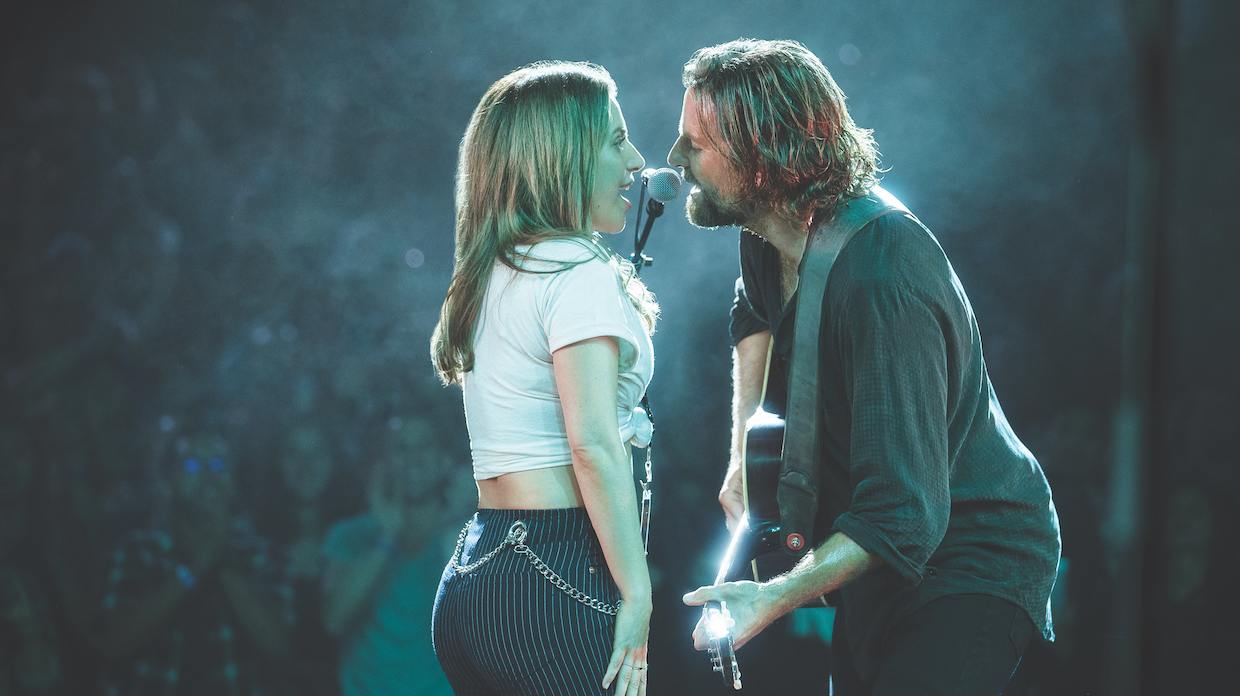 A Star is Born
"Music is essentially 12 notes between any octave," intones Sam Elliott's character in A Star Is Born. "It's the same story, told over and over. All any artist can offer the world is how they see those 12 notes."
That nugget of wisdom extends to the realm of cinematography, too, where the artists toil within an "octave," using notes comprised of medium shots and close-ups, push-ins and tracking shots. But like great musicians, great cinematographers make audiences forget the basics of cinema grammar and lose themselves inside a rush of images, which DP Matty Libatique certainly compels them to do with his work in Bradley Cooper's stirring romance.
Libatique's distinctive arrangement of cinematic notes first attracted attention in Darren Aronofsky's 1998 directorial debut, Pi. More pairings with Aronofsky followed, including Requiem for a Dream, The Fountain, and his Oscar-nominated work on Black Swan — in addition to multiple collaborations with Spike Lee and Jon Favreau. Now Libatique is a frontrunner to score an Oscar nod — his second — for Cooper's A Star Is Born.
The film's story is a familiar one. It's the fourth version of a timeless tale of a fading male star eclipsed by his ascendant young protégé/love interest. Yet Libatique shoots it in a new way, using color to chart the changing dynamics between troubled country music star Jackson Maine (played by Cooper) and aspiring singer Ally (played by Lady Gaga) as he plucks her from Los Angeles obscurity and thrusts her into his world of reds and cyans.
"I wanted there to be a palette for the world that Ally would have to enter into, and then, as she starts to ascend, her own colors would become part of the palette," says Libatique.
A Star Is Born opens with Maine, desperate for a post-concert drink, wandering into a Los Angeles bar. In the midst of a drag show, onto the stage comes Ally, belting out a rendition of "La Vie en Rose." The scene typifies the mixture of loose improvisation and specific inspiration that defined Libatique's approach on the film. The cinematographer shot much of Ally's performance in the bar with a handheld camera that he operated. With each take, he'd instinctually find himself roaming to discover different angles. However, when it came to the scene's finale, Libatique had a particular frame to capture — a close-up of Ally lying on the bar in profile and then turning her head to stare down the barrel of the lens at Jackson Maine and, by extension, the audience.
"Bradley always had at least one very specific image in his head for each scene and that [would become] the one image for that scene," Libatique says. "We found this rhythm when we were working where we'd know a specific moment that he wanted to get and then we'd build the rest of the scene around it."
Ally begins to enter Jackson's world the following night, when she accepts an invitation to watch him perform. But instead of remaining a spectator, Ally is coaxed onto the stage and sings a duet of her original song "Shallow" in front of a packed arena. As with all of the film's performance scenes, the camera stays on stage during the song, keeping the perspective intimate rather than presenting the subjective gaze of the concertgoers.
Many of A Star Is Born's performance scenes were stolen during actual musical festivals like Coachella and Stagecoach, with the actors and Libatique (handheld camera propped on his shoulder) hopping on stage when musicians would generously lend the crew a few minutes of their set to film. However, Jackson and Ally's "Shallow" duet scene was shot in a controlled environment using LA's Greek Theatre.
"I feel like that's where we established the palette for Jackson's character," says Libatique. "We spent a lot of time finding the right colors and that became the barometer for all the other stage performances."
While those stage performances provide many of the film's bravura set pieces, A Star Is Born's themes are revealed in the quieter moments when the characters are away from the spotlight. More than any of the previous versions, this A Star Is Born is a tragic love story and a romanticized ode to the purity of creativity when unencumbered by the machinery of commodification. That purity can be found in an early scene that unfolds in a grocery store parking lot as Ally summons the courage to share one of her original compositions with Jackson for the first time.
"That's actually my favorite performance scene in the movie," says Libatique. "One of the parts of the language of this movie is an attention to color contrast. So, for that scene, I countered the warm light inside the supermarket with cooler light for the exterior. With lighting, I typically just try to play off what's in front of me. The backdrop of that grocery store was perfect. It's something right out of a Philip-Lorca diCorcia photo."