Back to selection
"Not Your Regular Scented Candles": Natalie Erika James | Relic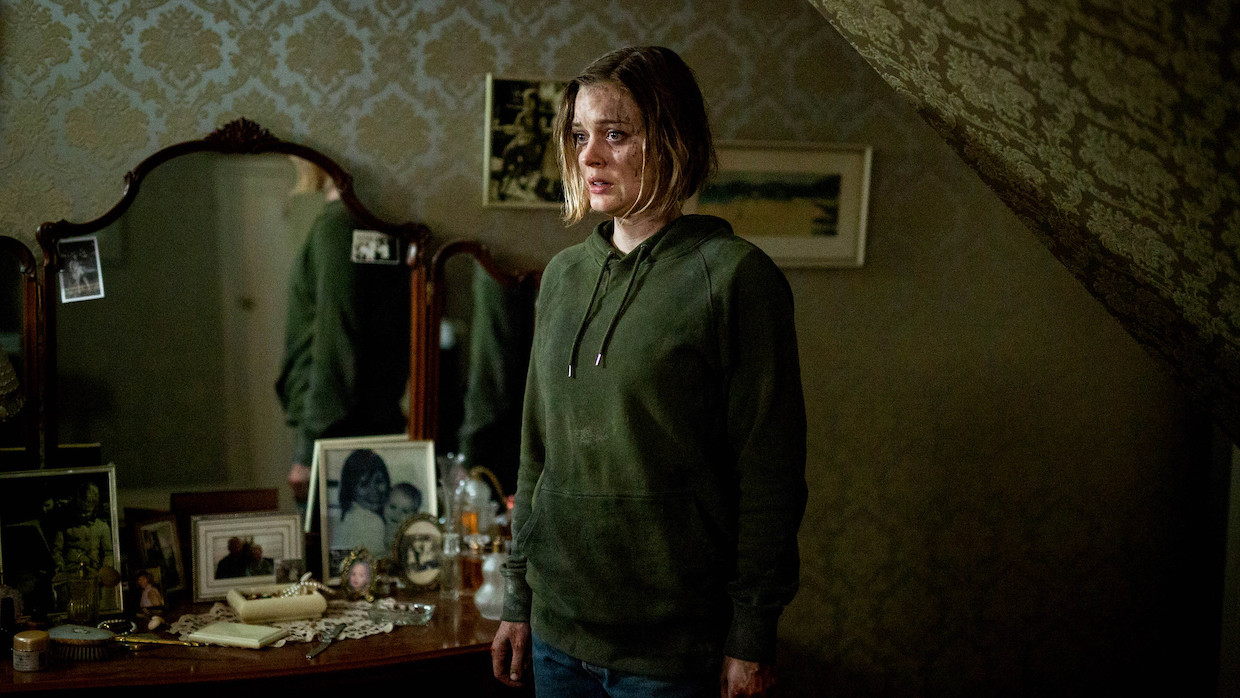 Bella Heathcote appears in Relic by Natalie Erika James (courtesy of Sundance Institute)
Whether capturing or creating a world, the objects onscreen tell as much of a story as the people within it. Whether sourced or accidental, insert shot or background detail, what prop or piece of set decoration do you find particularly integral to your film? What story does it tell?
One prop in Relic that's not necessarily integral to the plot, but certainly tells the story of the film is the grandmother, Edna's, candles. Not your regular scented candles, but these hefty candles that are carved intricately into blooming designs with layers of hand-dipped wax. 
We establish these candles quite early in the film, and they obviously take some skill to carve. As the film progresses, they become misshapen and grotesque, becoming physical emblems of the degradation of her mental state.
The inspiration for this prop came while writing Relic through discussions with a friend of mine about his father's battle with dementia. His father had been a talented jazz musician who had played trumpet his whole career. As his condition worsened, the music he was playing started to change, progressively sounding more off-key and off-kilter. But the most unsettling part was that his father seemed completely unaware of this decline.
Similarly, in my short film, Creswick (the proof of concept for Relic), the protagonist's father is a furniture-maker struggling with Alzheimer's. She discovers the extent of her father's decline through a set of chairs he's making, which are becoming progressively more distorted and twisted.
Also, as it turns out, carving these traditional German-style candles is bloody difficult without hot wax on hand. Apparently there are only two people in the whole of Australia who specialize in this kind of thing. We had to come up with inventive ways to keep the wax hot enough to be able to carve on-screen – hair dryers, pie warmers, etc. Robyn Nevin, who plays Edna, certainly had her work cut out for her with trying to make the action feel natural on screen.