Back to selection
"A Herd of Wild Elephants Was About 50 Meters Away" | Richie Mehta, Poacher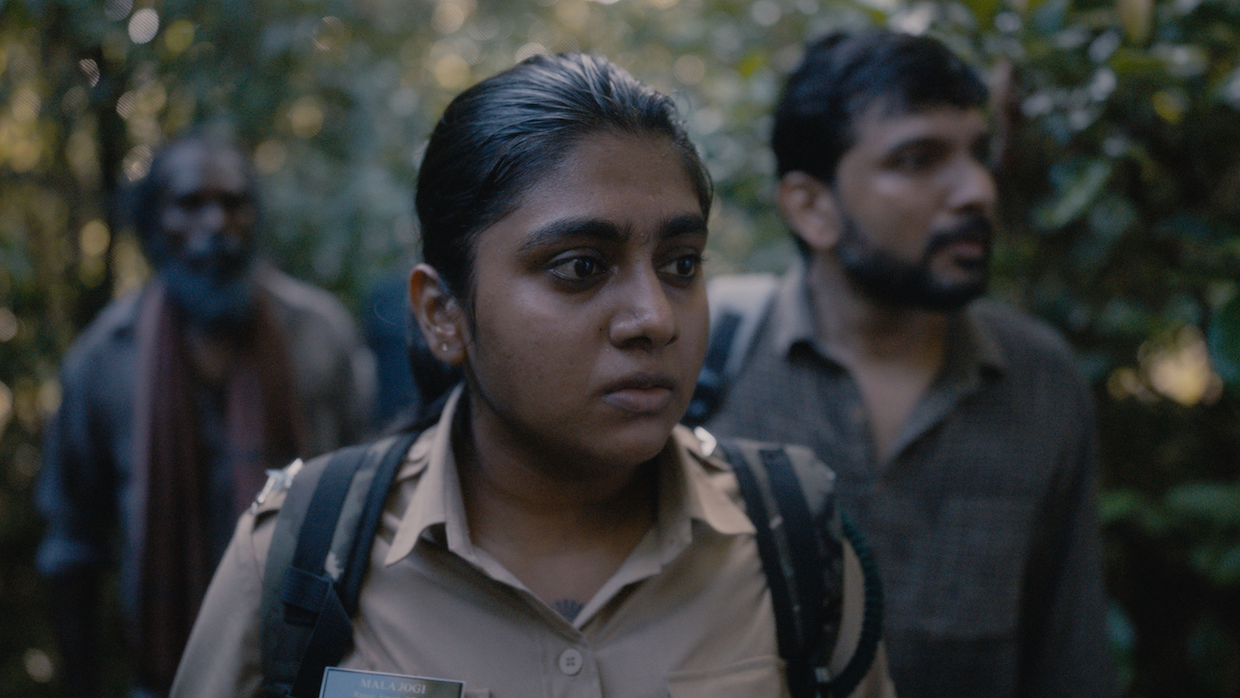 Poacher, courtesy of Sundance Institute.
Every production faces unexpected obstructions that require creative solutions and conceptual rethinking. What was an unforeseen obstacle, crisis, or simply unpredictable event you had to respond to, and how did this event impact or cause you to rethink your film?
Since we were making a series about wildlife crime, and those trying to protect wildlife, much of it was shot in a jungle in South India. And since those areas are lush with flora and fauna, it became important not to disrupt that environment whilst there, nor (and this goes without saying) get injured or die in the process from the many venomous creatures around (including the seemingly endless amount of leeches, which involved a safety team removing them from the cast and crew between takes).
But the goal was to be as low-impact as possible, especially when it came to wild forest elephants, who do not like encountering humans (understandably) and can react aggressively. On one occasion, in the middle of the night, we came dangerously close, when we were told that a herd of wild elephants was about 50 meters away in the darkness (by our local forest watchers) and that we had to retreat quietly, or they could attack. The crew panicked, but we quickly initiated a plan of retreat and withdrew— hundreds of us—to allow the wild herd to pass peacefully. 
On another occasion, nobody saw or heard them until they began trumpeting loudly at night, during a take! (The sounds remain in the final audio tracks.) They were upset about the lights we were using, so we turned them off, and they carried on. This time they must have been 20 meters away, in the darkness.
All of this to say that in illustrating a story about people trying to do good, it's crucial not to ever put your film or series before the subject you're trying to represent, otherwise it's hypocritical. And in this case, it was a very fine tightrope to walk, which I'm confident we navigated. 
See all responses to our annual Sundance Question here.