Back to selection
2023 Venice Classics Lineup Includes The Exorcist, Andrei Rublev, Days of Heaven and More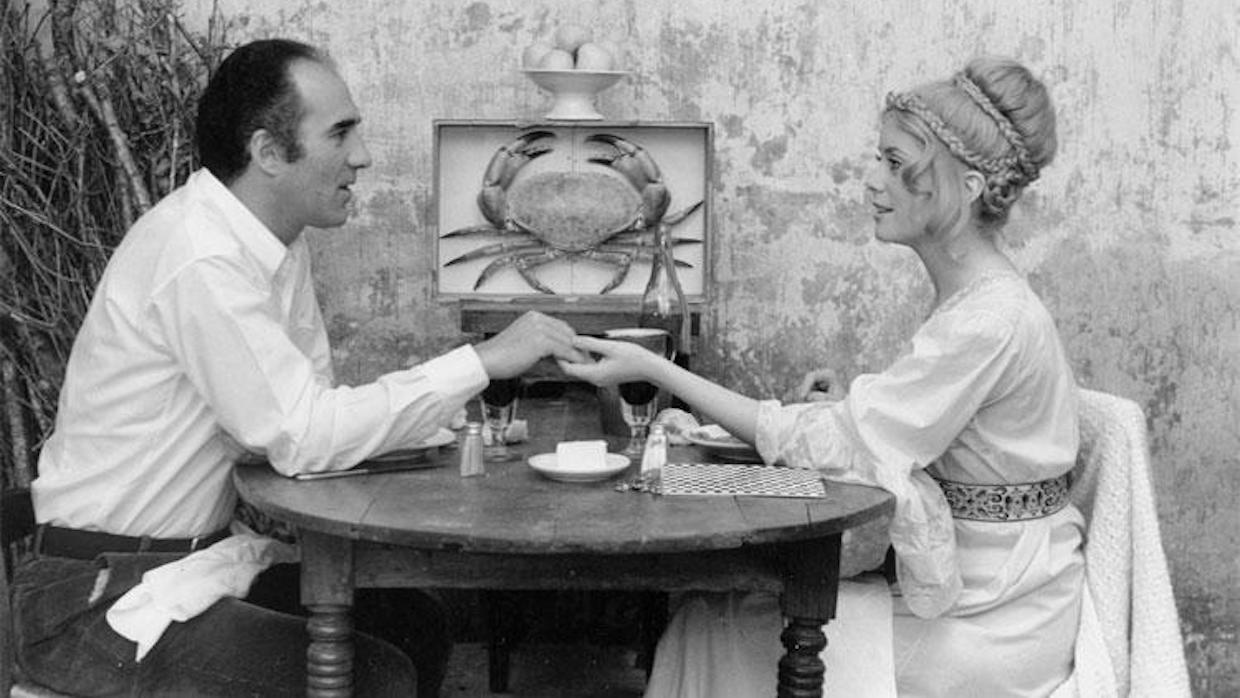 Agnès Varda's Les Créatures (The Creatures)
With the full Venice Immersive slate announced yesterday, the Venice Classics lineup has now been revealed ahead of the 80th edition of the Venice International Film Festival. Curated by Alberto Barbera in collaboration with Federico Gironi, this year's Venice Classics slate features newly restored versions of William Friedkin's The Exorcist, Terrence Malick's Days of Heaven, Agnès Varda's The Creatures and much more.
Alongside recent restorations, several films in the lineup boast new "Director's Cut" labels, including Andrei Tarkovsky's masterpiece Andrei Rublev, which, according to the curators, "will be presented in the reconstruction of the complete original version, which was censored before its release and has never been seen until now." Another film re-cut due to rediscovered footage that had previously been censored by the state is Yasujiro Ozu's There Was a Father. Other films "not just restored, but also revised by the filmmakers themselves" are Francis Ford Coppola's One from the Heart and Profundo Carmesí (Deep Crimson) by Arturo Ripstein.
Another standout is Orson Welles's TV documentary Portrait of Gina, which profiled his friend, Italian actress Gina Lollobrigida. The doc was originally conceived as the first of "a series of portraits of people and places for the American broadcasting network ABC, but which was never followed up." Lollobrigida will be honored by the festival during a pre-opening night that also screens La provinciale (The Wayward Wife) by Mario Soldati, which the curators describe as featuring "one of her finest performances."
Find the full Venice Classics lineup below, and visit the festival's official website for further details.
Slike Iz žIvota Udarnika (Life of a Shock Force Worker)
By Bahrudin Bato Čengić (Yugoslavia, 1972, 78', Colour / B/W)
restored by: Slovenska kinoteka / Filmski centar Sarajevo / Hrvatski državi arhiv – Hrvatska kinoteka / Ōsterreichisches Filmmuseum with the supporto f the EU Creative Europe Medie Programme / ACE – Association des Cinémathèques Européennes / Ministrstvo za kulturo Republike Slovenije
Ultimo Mondo Cannibale (Jungle Holocaust) – Midnight Screening
By Ruggero Deodato  (Italy, 1977, 90', Colour)
restored by: Minerva Pictures
Rebecca of Sunnybrook Farm
By Allan Dwan  (USA, 1938, 81', B/W)
restored by: Walt Disney Studios / The Film Foundation
One From the Heart: Reprise
By Francis Ford Coppola (USA, 1982, 95', Colour)
restored by: American Zoetrope
The Exorcist
By William Friedkin (USA, 1973, 132', Colour)
restored by: Warner Bros.
King & Country
By Joseph Losey (UK, 1964, 88', B/W)
restored by: StudioCanal
Days of Heaven
By Terrence Malick (USA, 1978, 94', Colour)
restored by: Criterion / Paramount
Saaz Dahani (Harmonica)
By Amir Naderi (Iran, 1973, 76', Colour)
restored by: Institute for the Intellectual Development of Children and Young adults – KANOON / Roashana Laboratory
Chichi Ariki (There Was a Father)
By Yasujiro Ozu (Japan, 1942, 92', B/W)
restored by: Shochiku / National Film Archive of Japan
Tini Zabutykh Predkiv (Shadows of Forgotten Ancestors)
By Sergei Parajanov (Ukraine, 1965, 99', Colour / B/W)
restored by: Oleksandr Dovzhenko National Film Studio
Profundo Carmesí (Deep Crimson) – Director's Cut
By Arturo Ripstein (Mexico, Spain, France, 2023, 136', Colour)
restored by: Alebrije Producciones / Wanda Films
The Working Girls
By Stephanie Rothman (USA, 1974, 80', Colour)
restored by: The Museum of Modern Art, New York
La Caza (The Hunt)
By Carlos Saura (Spain, 1966, 87', B/W)
restored by: Video Mercury Films
La Provinciale (The Wayward Wife)
By Mario Soldati (Italy, 1953, 113', B/W)
restored by: CSC – Cineteca Nazionale in collaboration with Compass Film
Ohikkoshi (Moving)
By Shinji Sômai (Japan, 1993, 124', Colour)
restored by: Yomiuri Telecasting Corporation
Andrei Rublev – Director's Cut
By Andrei Tarkovsky (USSR, 1966, 191', Colour / B/W)
restored by: Istituto Internazionale Andrei Tarkovsky in collaboration with Coevolutions and Cloudpost
Les Créatures (The Creatures)
By Agnès Varda (France, 1965, 94', Colour / B/W)
restored by: Ciné Tamaris / CNC with the support of SHE ECHOES and Chanel
Bellissima
By Luchino Visconti (Italy, 1951, 114', B/W)
restored by: CSC – Cineteca Nazionale in collaboration with Compass Film
Bugis Street
By Yonfan (Hong Kong, 1995, 98', Colour)
restored by: L'immagine ritrovata / Far Sun Film
Out of Competition: 
Portrait of Gina
By Orson Welles (USA, 1958, 27', B/W)
restored by: Munich Filmmuseum