Back to selection
FINCHER, EASTWOOD, DAMON, ASSAYAS AND DANTE FOR DOWNLOAD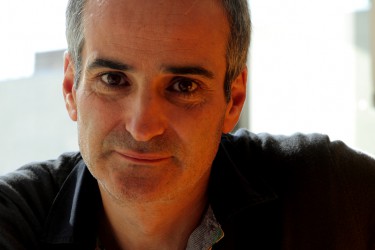 Jamie Stuart has made available the complete video interviews excerpted for his short film NYFF 48, which we premiered here at Filmmaker. (If you haven't watched Jamie's Kubrick and Bruce Connor-inspired piece of apocalyptic film journalism, please turn up the speakers, turn down the lights, and click here.) After viewing then check out the full interviews by clicking over to Jamie's site.
Here's Olivier Assayas (pictured).
Clint Eastwood and Matt Damon.