Back to selection
David Leitner Reports Form Rge Final Cut pro X Unveiling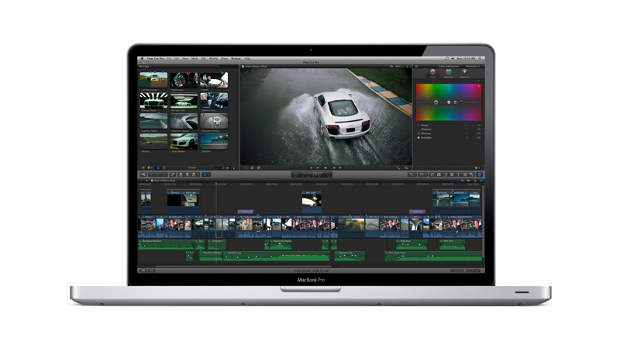 While I was following the premiere of the new Final Cut Pro X at the Las Vegas FCPUG Super Meet Up at NAB Tuesday night via Twitter (and posting some of the best tweets below), David Leitner, d.p. and editor who is reporting for us from the conference, was in the room. I got him on the phone as he left the presentation, and in this audio interview he talks about native editing, the changes in the UI, the "magic" of Apple, the price, the shortcuts built into the app, the new capabilities of the timeline, the color matching, the OS requirements and more… He even managed to get some quotes (of sorts) from Apple's Phil Schiller and, if you read the tea leaves here, you can speculate on the future direction of this new iteration of the program.
Key quote: "It's $299, you download it from the app store, there's only one version, and my teenager is now using the same software as Walter Murch. I think that's astonishing, I think it's disruptive, and I think it's creating several more generations of Final Cut Pro users."
Apologies for the audio quality. This was via cell phone in a noisy room. Normally I'd transcribe and run as a print interview, but given the huge interest in this presentation I'm going for the speed afforded by Sound Cloud. Listen here or download and transfer to your iPod. Total run time: 17:25.
David Leitner on Final Cut Pro X by FilmmakerMag
Read Leitner's Day One findings from NAB here.
Photo by Apple.