Back to selection
A Conversation with Milyoni's David Raycroft, Part Two
In this part two of a two-part interview with David Raycroft, co-founder and Vice-President of Product and Operations of Milyoni, the company responsible for streaming Warner Bros' The Dark Knight and Harry Potter titles through Facebook, Raycroft talks about the company's Video on Demand streaming solution. Also check out part 1 he talks about their iFanStore, which allows the easy set up of a storefront on Facebook that integrates with your own fan page.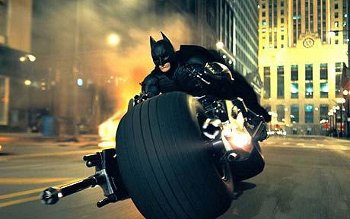 Filmmaker: How has the Warner Brothers Dark Knight experiment been going? How would Milyoni measure the success of that project? How would Warner Brothers?
Raycroft: We have been very pleased with the launch of The Dark Knight on Facebook. Response has far exceeded expectations. Warner has already rolled out five new titles and more are expected.
Filmmaker: Is it proving that people are willing to watch an entire feature-length film on Facebook? (ie do your analytics tell you how much they watched?)
Raycroft: We have not studied if people are watching the full-length of the film.
Filmmaker: Why Facebook credits instead of some other payment platform?
Raycroft: This was a Warner Bros requirement. We support other forms of payment, including credit cards and Paypal.
Filmmaker: Are there any technical (length/format restrictions) or content considerations (profanity/nudity restrictions) for streaming a video on Facebook?
Raycroft: Certainly MPAA guidelines must be followed. Facebook profile attributes allow us to apply age restrictions to content. That being said, I believe that Facebook would pull down content that was considered offensive or generated significant complaints.
Filmmaker: Do you provide analytics on streaming video to customers? What do they include?
Raycroft: We provide a lot of analytics on # of visitors, # of views, demographic information and engagement statistics.
Filmmaker: Is Milyoni's Video on Demand service actually available to anyone or just major corporate partners?
Raycroft: Our service is available to any content developers and owners. The key is to have a strong, active community, fans who will become consumers and viral promoters.
Filmmaker: How much does it cost to have Milyoni set up Video on Demand?
Raycroft: Costs are variable based on the number of titles, the CDN and infrastructure requirements and a number of other variable factors.
Filmmaker: When will it be available to everyone?
Raycroft: The application will be generally available end of April, beginning of May. We are very interested in talking with content producers about helping them connect with their communities on Facebook.
Filmmaker: Does the announcement of AT&T's data usage cap concern you at all in term of the ability for viewers to access streaming video content easily?
Raycroft: I think that we will always need to be aware of changes to data plans and the like, but more and more content will be delivered to mobile devices, so I suspect that plans and networks will keep up.
Filmmaker: Any closing thoughts?
Raycroft: Facebook is a place where people connect, share and spend more time online than any other place on the internet. It is an amazing place for artists to build communities and connect directly with their fans. That makes it an ideal environment for people interact with artists and each other. A new age is dawning on media distribution, where artists can interact directly with their fans and deliver their work directly to that community.
Be sure to check out part 1 where David discusses Milyoni's iFanStore that allows the easy set up of a storefront on Facebook that integrates with your fan page.
Malaika likes watching films as soon as she hears about them. To get filmmakers to feed her insatiable appetite, she blogs about online film distribution at Beyond the Box Office. She's currently working on a book on the same topic, that will cover how to distribute films by streaming to PCs, mobile devices and set-top boxes. Follow Malaika on Twitter.