Back to selection
INDUSTRY BEAT: IT WAS 20 YEARS AGO TODAY…
Sundance 1991: The American indie film movement gets a major kick in the ass. In addition to the premieres of Richard Linklater's Slacker, Gus Van Sant's My Own Private Idaho, and Todd Haynes' Poison, Hal Hartley's minimalist gem Trust gets acquired by Fine Line; Jennie Livingston wins both the grand jury documentary prize and a Miramax distribution deal for her bold nonfiction portrait of Gotham drag balls Paris is Burning; Julie Dash broadens the definition of African-American cinema with her groundbreaking feature debut Daughters of the Dust (which this magazine listed among its 50 Most Important Independent Films); and Matty Rich's Straight Out of Brooklyn confirms the promise of low budget urban cinema.
But while Linklater, Van Sant, and Haynes remain household names in the independent sphere, the rest have become far lesser known. Why does one filmmaker go on to fame, while others remain in their niches? Is it a coincidence that the three who found more mainstream acceptance were all white men? Is industry prejudice to blame, the filmmaker's own particular ambitions, or just plain bad luck?
"I just don't understand it," says Dash, who has gone on to make acclaimed TV movies, most notably 2002's The Rosa Parks Story, but whose every original script has been turned down by the broader feature film industry.
"Film is a very risky venture," she admits, "and riskier, I'm an African-American woman talking about events, issues, dreams, and desires that I guess don't conform to the men and women who are making films. They tell me they don't think there's an audience. But I know that I have a large fan base, and not just in this country but all over the world. How risky is that?"
Dash does lectures, has made music videos, commercials, written novels, and also receives residual checks for Daughters, which continues to be shown widely as part of retros and repertory programs. Yet for reasons she can't fully explain, she admits, "there's a disconnect" between her interests and the current industry's.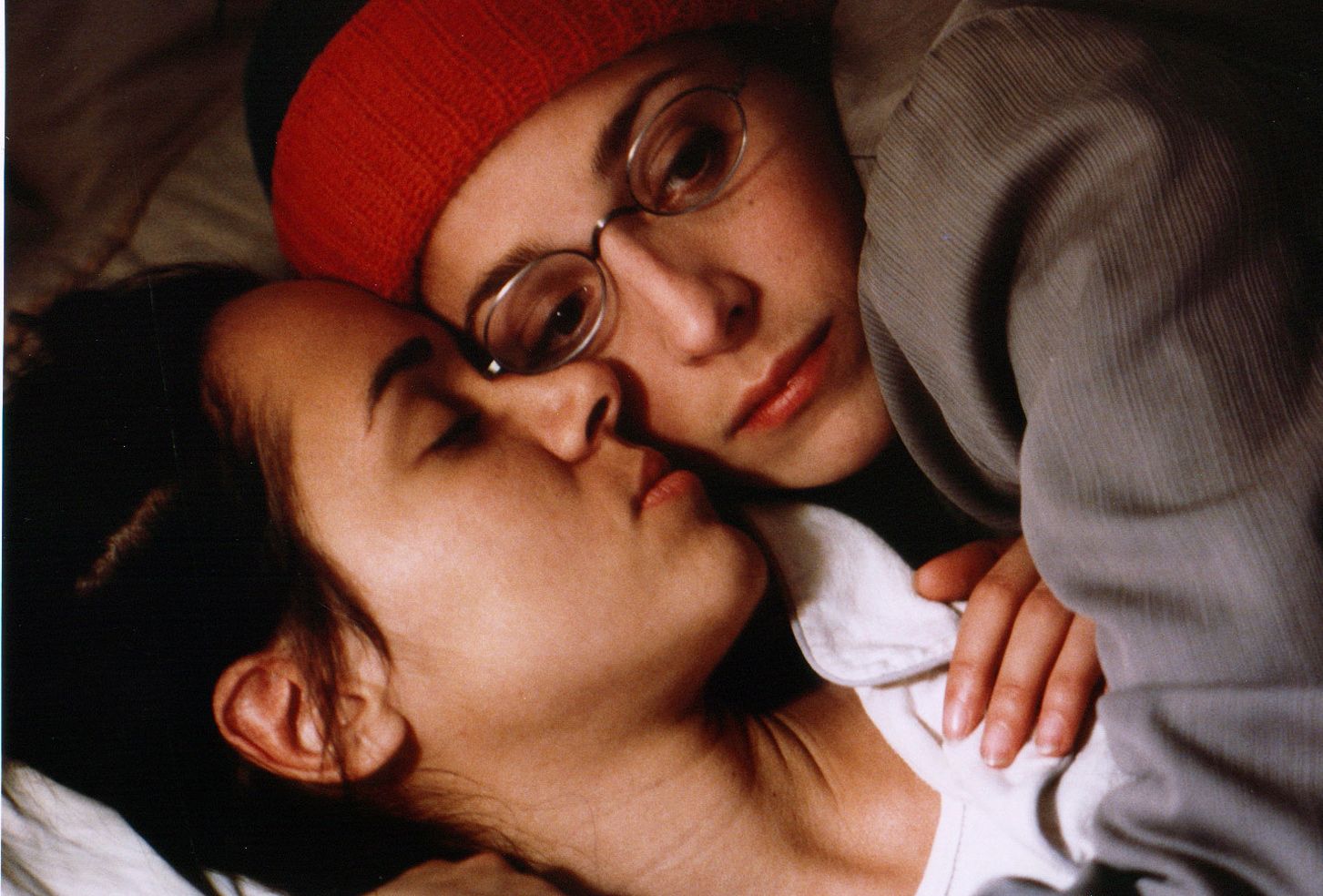 Pigeonholing, in part, may be to blame, for executives are surprised to discover Dash can "do a regular film," as she says. "After Daughters, everyone thinks I'm the 'Earth Mother,' but I like speculative fiction." Indeed one of her scripts, Cypher, a techno-noir about a computer encryption specialist and blogger, sounds nothing like Daughters.
But subject matter that doesn't fit into a neat, accessible box always has trouble, no matter the acclaim once afforded the filmmaker.
"It's hard to make a film on a queer subject," says Livingston, who has completed three shorts since Paris is Burning. "If the only way you can make a film about queer female sexuality is to make a short, then that's successful."
Livingston specifically touts her 2005 short Who's The Top?, which played at more than 130 festivals, as an accomplishment in an era of reduced funding. "I definitely don't feel like, 'it coulda been a contenda,'" she says. "This is a short that was shot in 35mm, it had 24 dancers, a Broadway choreographer, and it was an amazing creative experience."
For several years Livingston has also been working on a personal essay film called Earth Camp One, which has received funding from the Guggenheim Foundation, Chicken & Egg, and Netflix, and a narrative project called Prenzlauer Berg, set in the art worlds of Gotham and East Berlin in 1989, with Susan Stover (High Art) producing. But she acknowledges it's taken a long time to get the projects off the ground. "For filmmakers I know, we would absolutely make way more films if we didn't spend so much of our lives finding the money," she says.
While Livingston has survived through grant writing, teaching, journalism, and residual checks from Paris — "but they're not going to pay my mortgage" — she's also been actively seeking television and commercial work. As a Brooklyn-based artist, however, she feels her options may have been curtailed. "I never moved to L.A.," she says. "I did try to get commercial work, but maybe I didn't push hard enough." She weighs the perennial artist's quandary: "How much energy do you have to exert to get the work versus how much energy do you have for your own work?"
At an early point in his career, Rich chose to forgo the relentless pushing required to maintain a foothold in the industry. As he says, "You can stick around, you can keep pitching, hear millions of 'nos,' or you can change your circumstances."
After Straight Out of Brooklyn and The Inkwell, a comic drama for Disney that underperformed, Rich moved to Paris to work in the gaming industry. "I made a conscious choice," he says. "If some say I walked away, I had the opportunity to learn a new language and go to a place where I could not have agents and managers clawing at me for 10%. I literally became a normal person; it was like a rebirth."
Now Rich is looking forward to re-entering the live-action film world on his own terms. "I'm not in the grave yet," says the 39-year-old Rich. "I still got a lot of years to catch up."
Other filmmakers simply have less need for the entertainment industry as it currently operates. "Although it's a real blast when you know a lot of people are seeing your film," says Hartley, "you have to follow your interests and keep an eye on how you're developing as an artist. There's constantly this balancing act [between] 'How fiercely am I going to stay attached to what's really interesting to me?' [and still wanting] to be part of the conversation."
To that end, Hartley has conceived his most recent project, Meanwhile, as a TV pilot. "You have to cleave so powerfully towards the 'big middle' to get a feature out there, and I really don't have the energy for that," he says. "So I started thinking about TV, because there are a lot of good, intriguing shows on." But Hartley has no delusions about making work for a broad audience. "That's not the kind of person I am," he says.
Likewise, Jon Jost, whose two features All the Vermeers in New York and Sure Fire, which both played at Sundance '91 and were his most widely distributed films, says after he discovered digital video in the ensuing years, "I realized I could forget about talking to anybody ever again about money."
Since that time, Jost, who is currently teaching film and "saving money" in South Korea, has made upwards of 15 feature films, "doing exactly what I want to do, the way I want to do it."
Jost has also embraced other low-cost ways to stay creatively engaged. He has two blogs (cinemaelectronica.wordpress.com and jonjost.wordpress.com), which he likens to "cinematic texts." Hartley, as well, maintains a website at possiblefilms.com, which includes a blog in the form of a screenplay that charts his "fictional adventures," along with short documentaries and original music. "It's like this virtual gallery," says Hartley.
Meanwhile, Dash and Livingston have also embraced the Web, turning to Kickstarter to help launch their latest projects.
But as they forge ahead, the filmmakers of Sundance '91 ultimately have to contend with an irrevocably changed industry, where the audience and the distribution outlets are fractured and the most artistic of cinema is left on the margins — and outside of commercial theaters.
As Jost says, "If it was 1992, my films would show at a place like Sundance, but now they don't because they're not about money. The entire cultural scene, along with the culture, has shifted to being about money. And I have no interest in it. Fuck that." He adds, "If you want to waste your time doing that, then so be it.