Back to selection
A MEETING OF THE DIY MINDS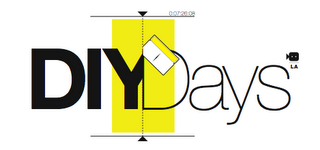 Here's something to mark down on your calander complements of the folks at From Here To Awesome.
DIY DAYS | fund :: create :: distribute :: sustain
July 26th 9:30am to 7:30pm
Under Spring, 1745 North Spring #4, Los Angeles, CA 90012
What's an independent filmmaker to do in these times of a failing industry, piracy and so much damn competition? The industry pioneers behind Head Trauma, Four Eyed Monsters, and We are the Strange created From Here to Awesome to help artists find their way. And from the awesomeness was born DIY DAYS, a day to bring a bunch of smart people together for a FREE event to talk about how to fund, create, distribute and sustain as filmmakers in this new environment. This free event is made possible thanks to Current TV, From Here to Awesome and the Workbook Project.
Learn more at — www.diydays.com and http://current.com/diydays