Back to selection
Five Questions with The Surrogate Director Ben Lewin
Strictly speaking figures, The Surrogate has been the big Sundance winner thus far. Scooped up by Fox Searchlight for a massive $6 million, the film is already reportedly being groomed for next year's Oscar race. The first narrative feature from filmmaker Ben Lewin since 1994's Paperback Romance, The Surrogate tells the true story of journalist Mark O'Brien, a polio stricken man who, after living most of his life in an iron lung, decides to try to lose his virginity. Starring John Hawkes as O'Brien, The Surrogate received a standing ovation at it's premiere, and it's already being praised by critics as a light-hearted, accessible crowd-pleaser.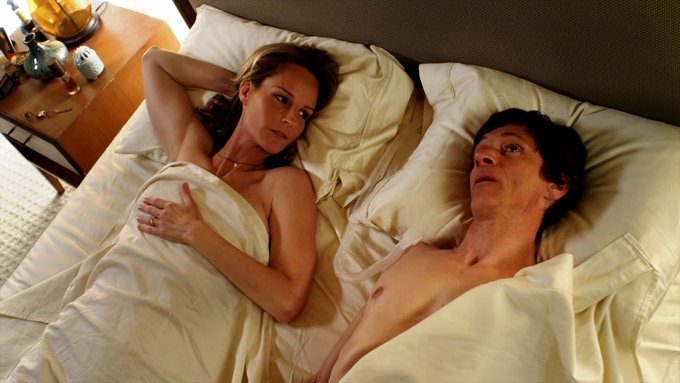 Filmmaker: How did you first come across Mark O'Brien's story. What inspired you to adapt it?
Lewin: I stumbled across Mark's article "On Seeing a Sex Surrogate" on the internet. I felt that if I could do on film what he had done to me with his writing, then I could potentially deliver something powerful.
Filmmaker: What kind of research did you do into O'Brien's medical history? And how closely did you work with people who knew him personally
Lewin: I am very familiar with polio from my own experience and felt I understood Mark's medical condition pretty well. I worked very closely with Susan Fernbach, Mark's partner during the last few years of his life, and of course, Cheryl Cohen Greene, the surrogate.
Filmmaker: John Hawkes is a very versatile actor, but this role seems like quite a departure from the work he's garnered acclaim for. What made you think he was right to play O'Brien?
Lewin: I was deeply impressed with the fact that John Hawkes strove to embrace the real Mark O'Brien as much as he possibly could.  It went beyond delivering a great performance. It became personal. I think he genuinely wanted to do this for Mark.
Filmmaker: Considering the obvious physical limitations, how did you work with John Hawkes and Helen Hunt to develop their on-screen chemistry?
Lewin: I was just there.  They created the chemistry themselves from their intense connection with the script and their determination to hold nothing back.  I think my major contribution was to edit their performance to maximum effect.
Filmmaker: What do you hope audiences take away from "The Surrogate"?
Lewin: One of the things I would like audiences to feel is that they have never seen anything quite like this before,  and that their window into the experience has been both authentic and rare.