Back to selection
MUSICIANS AND FRIENDS IN THE SNOW: SUNDANCE SNAPS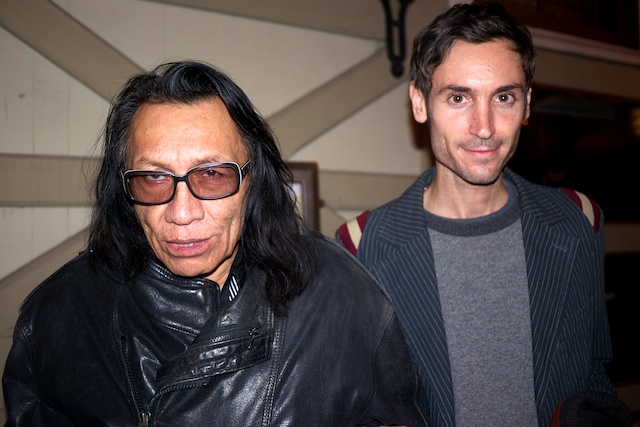 Here outside Zoom following BMI's annual seat-switching dinner are elusive rock icon Rodriguez and Malik Bendjelloul, the director of his doc, Searching for Sugar Man. At the dinner, I asked Bendjellaul whether he was a fan of Rodrgiuez's before the film. No, he said. He was looking for a story and hear about the Rodriguez saga from a private detective. The film was acquired at Sundance by Sony Pictures Classics.
Left behind after the Sundance premiere of Exit to the Gift Shop was this Banksy artwork, nicely framed by the good folks in Park City. Caught checking out the artwork are writer/director James Ponsoldt (Smashed) and Rev. Megan Holloway, whose "Vocation of the Storyteller" appeared in our Fall issue.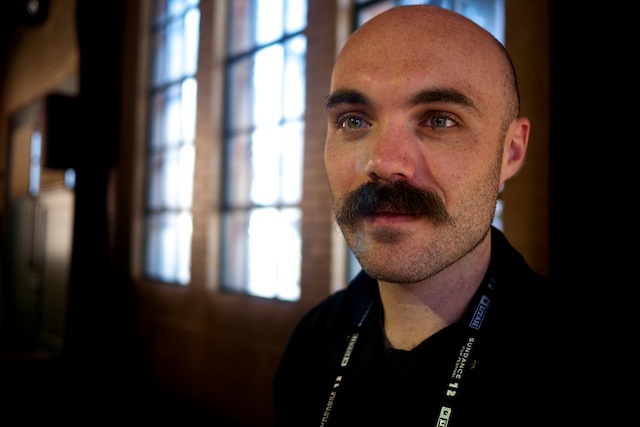 Writer/director David Lowery, one of our 2011 "25 New Faces," was at Sundance following the January Screewriter's Lab. Here he is at the Producer's Brunch.
The Film Society of Lincoln Center's Eugene Hernandez hosted a radio show at Sundance called The Daily Buzz. Here he is in the studio. You can download his podcasts here.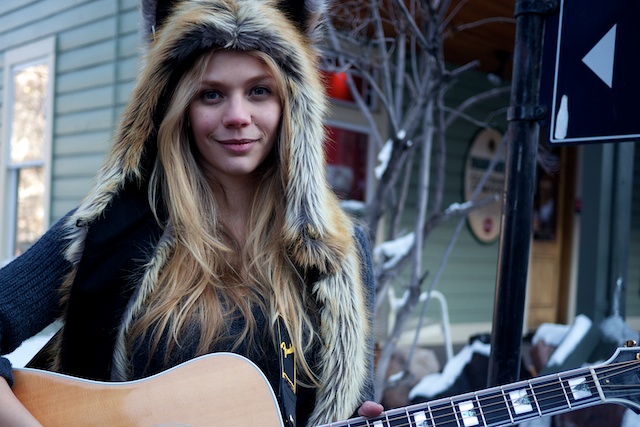 For several years the cut-through running from Main Street to Swede Alley by the Transit Center has been a spot for street performers. One singer/songwriter who made the trek to Park City this year was Natalie Gelman. Visit her website for merch, a show itinerary and more.