Back to selection
Cannes Director Thierry Fremaux on the Future of Film Festivals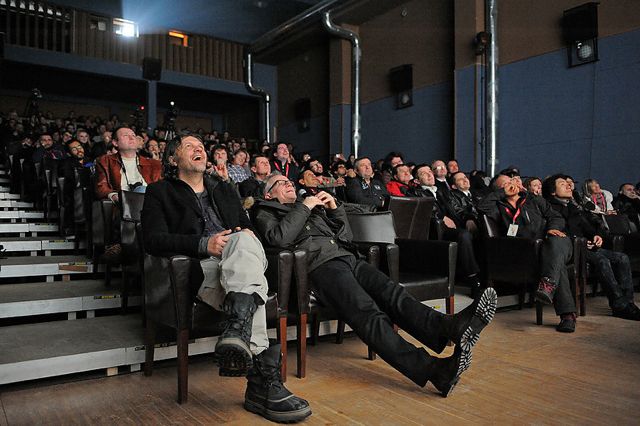 To have the presence of Cannes Artistic Director Thierry Frémaux at your festival is like getting a seal of approval from the godfather of cinema himself. Arguably one of the most important players in the film industry today, Frémaux arrived by helicopter with French actress Isabelle Huppert to Emir Kusturica's Fifth Annual Küstendorf Film and Music Festival, held this January in Serbia. "Sure Cannes is glamorous with its red carpet," said Frémaux. "This is not the red carpet, it's the white carpet, it's the snow. And I think that is Emir's style." Küstendorf is a festival free of corporate sponsorship that aims to give back the gifts that cinema has bestowed upon Kusturica to a new generation of filmmakers, as 20 student films are screened alongside established director debuts.
When Frémaux is not running the Cannes Film Festival, he is directing the Institut Lumière in his hometown of Lyon. The museum and library honors the birthplace of cinema in Monplaisir and is dedicated to preserving the works of the Lumière brothers. He also serves as Director of the Festival Lumière in Lyon to showcase new film restorations and revivals each October.
We spoke with Frémaux at the Visconti Café at Küstendorf on the increasing importance of world film festivals in today's market. Traditionally the goal of any new director at a film festival is to seek out distribution. As independent distribution unfortunately continues to shrink — unless you're a filmmaker lucky enough to be working in France — film festivals may just be evolving into a very worthy substitute.
What is the relationship between Cannes and global festivals?
There are the major festivals: Cannes, Berlin, Toronto and Venice, but the family also has a lot of small cousins and I want to pay attention to them. If Cannes can help we will, because showing the interest of Cannes helps the festivals we support.
I think that film festivals are like music festivals. A filmmaker can go for two years having 50,000-100,000 people watching his film, which is enormous. They screen the film in front of 200 people here, 500 people there. It's like a singer having a concert in front of hundreds or thousands of people.
And of course, in France we are very lucky because France has a lot of theaters and distribution is very open and strong. It's not the case anymore in the major other countries. So festivals have replaced the theaters.
What's the biggest challenge of festivals today? 
I think that festivals have to be very careful in the matter of paying the rights for a film, in giving money to screen it, because it's part of an economic model. Some pay the rights, but I think it's similar if you pay musicians, you have to pay the film.
But on the other hand, production companies must pay attention to festivals, because it's a way for the film to be seen, for the director to be known. And of course we have VOD, we have DVDs, we have Amazon.com, but nothing can replace the relationship between the audience and the big screen and the presence of the filmmaker and the crew. And that is why I have a lot of faith in the future of film festivals.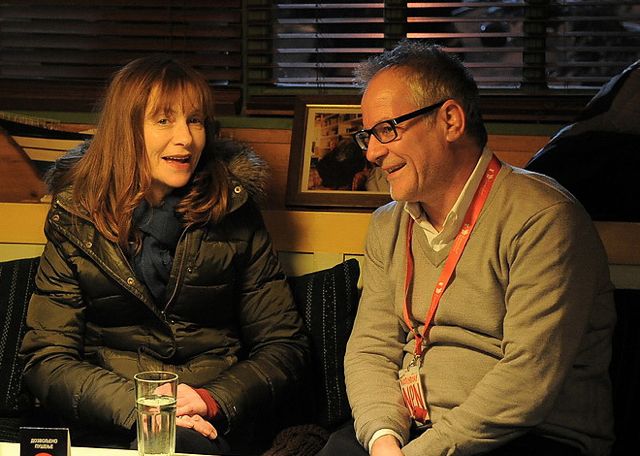 What should be the main goal of a film festival?
All over the world, I see young, enthusiastic people going to festivals, paying attention to screenwriters, to directors, to actors, and making a connection. And then maybe among the crowd of 500 people, one, two, or three people will be totally changed by the film. And that is the major task.
What role would you like to see film festivals having in the future? 
I think that the most important thing is to have people going to theaters in a cultured way. And the film must get an audience. But unfortunately we know that because of the Internet, because of a lot of things, things have changed.
Again, it's like a festival of music. I'm not a specialist of blues, but I'm happy going sometimes to a jazz festival or a blues festival. And in cinema more and more I think it will be like that. And I think it's very important to get the audience alive in its connection with the big screen and the auteur.
With more directors releasing their work straight to the web, do you think people should get their work out by any means possible? 
Every filmmaker has to decide for himself. I think that, for example, David Lynch did a lot of wonderful stuff on the Internet. But we still wait for his new feature film. I'm dying to have David back in our world, and he's one of the most important filmmakers of his time. That's why I think cinema, that inside the world of new technologies, the new ways to watch films, the films that can be made with a smartphone, cinema is resisting. It's not enough.
And if we check the French situation, we had more admissions than ever in the last four years. It's because we have every kind of cinema, not only one style of cinema. We have films for main audiences, we have films for auteurs, we have films for kids, films for middle-aged, any kind of subject style. And then you know a good film is a good film. People used to ask me what is a good selection for me. A good selection is a selection of good films, no matter what. Boom.
(Photos courtesy of www.kustendorf-filmandmusicfestival.org)