Back to selection
Executive Director Anne Hubbell on the Provincetown International Film Festival at 25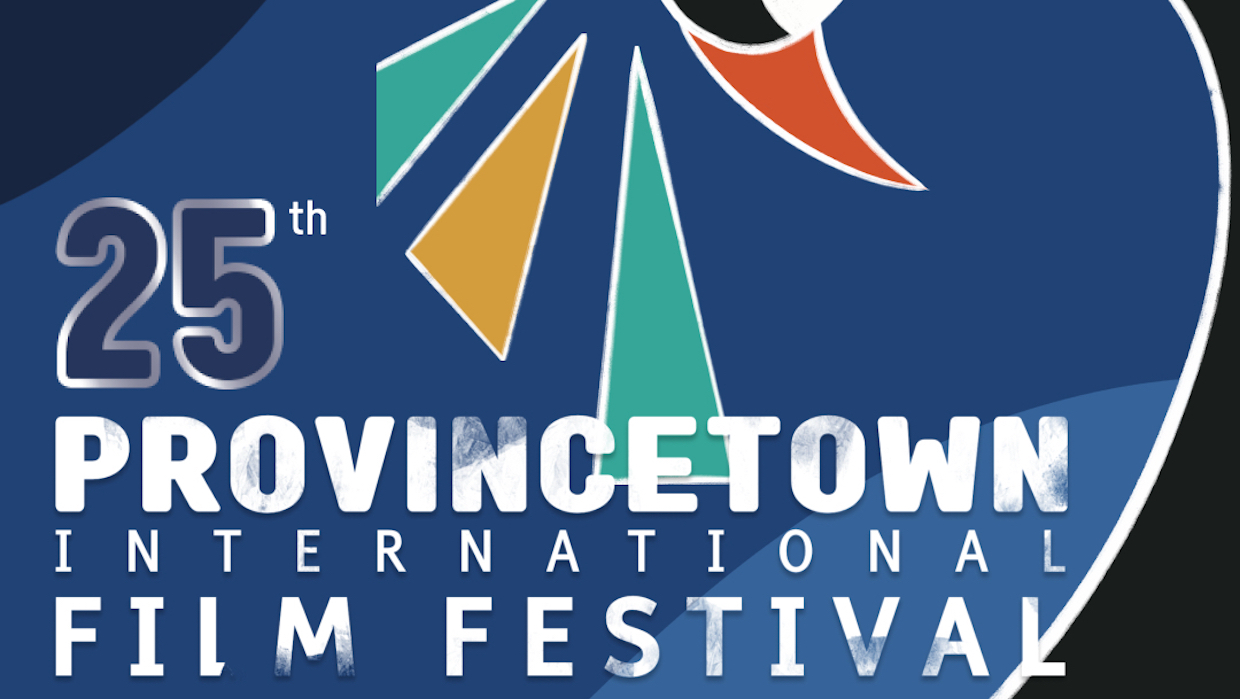 Founded in 1999 and situated in the historic arts colony on the Massachusetts Cape, the Provincetown International Film Festival has been a bastion for independent filmmakers and their projects for a quarter of a century, with classics such as Hedwig and the Angry Inch, Cameraperson and Coffee & Cigarettes appearing across its programming. PIFF has also long been known for its established rapport with queer directors (John Waters has returned annually to present awards and host events) and the the LGBTQ+ community that resides in the town year-round.
PIFF's 2023 edition, which begins today and runs through the 18th, is the festival's 25th anniversary. I spoke to Provincetown Film Society Executive Director Anne Hubbell, who is also a well-known film producer, about this year's lineup, its Next Wave and Filmmaker on the Edge Award recipients, the festival's enduring queer legacy, the reason there are so many shorts screening this year and much more.
Filmmaker: First, congratulations on the 25th anniversary of the Provincetown International Film Festival! What went into planning this edition, and how did you balance the festival's forward-looking ethos while honoring its longstanding roots in the area? 
Hubbell: Well, I think a lot of what we wanted to do for the 25th anniversary was to celebrate where the festival started and how we got to this point. Especially coming off the last couple of years, it seems a little more special that we have an anniversary year the first year that we're back without masks in theaters after three years and able to be fully in person with all our venues, just firing off on all cylinders. We wanted to sort of nod to the past, and we brought back a few things that we hadn't done in the last few years, like a fundraising luncheon, the Evan Lawson luncheon, that Fenton Bailey will talk at.  [His talk will be] about social change—a meaningful discussion about how media can make a difference. We're also doing a huge block party at the end of the festival to celebrate with the whole town. We, of course, have John Waters, who will be doing some things. And our guests this year run the spectrum of influential media makers, young talent and experimental work. We wanted to look at what made the festival special all these years and how much it's grown, and then figure out what is coming up, because we definitely have a vision for the next 25 years.
Filmmaker: I'd also love a bit of background on your history with the festival and what your ongoing goals are as Executive Director? 
Hubbell: The film festival is part of the Provincetown Film Society. We operate the Waters Edge Cinema in Provincetown, which is a year-round movie theater. We also have an institute that offers fellowships and does outreach and support for filmmakers. Something that is very important to me is that Provincetown is a really unique place in the country. It's the oldest arts colony in the U.S., and one of the goals of the Film Society is to cement filmmaking as part of the arts community here. There's a very strong history of painting, fine arts, theater and writing. I feel like especially since we've been around for 25 years, it really puts us in that mix in a meaningful way. That's part of what is interesting and unique about this organization. So many artists come, whether for vacation for a couple of days or they have moved here. 
Filmmaker: There are many buzzy titles in this year's lineup, from anticipated forthcoming releases to interesting retrospective programming. Can you walk readers through what you consider to be some of this year's gems? 
Hubbell: We're super excited about our opening night film, Cora Bora. Megan Stalter, who is hilarious and such a rising talent, will be here to present that and also to receive our Next Wave Award. Our other Next Wave honoree is Julio Torres, who will be here with Problemista. This year is the first year that the film festival has been granted Academy qualifications for some of our shorts winners. So, we've got a lot more shorts, eight shorts programs this year, which for us is a lot. It's very exciting, and we're going to have more filmmakers in town than we've had in a really long time. I'm really looking forward to the shorts program because we like to get people at the beginning of their careers so that they'll want to come back and stay as part of the family once they've been to the festival. We also have work from a fantastic group of local filmmakers from the Cape and New England; we have been cultivating a local community here for a while. We have local docs, local features, local shorts. That's exciting because the community comes out and supports each other. It's nice for visiting people to be turned onto that work and also for people who are in town to be able to present it to a big audience.
Filmmaker: Pivoting to the local community, I'd be remiss not to mention that Pride Month is now underway, and amplifying queer voices has always been at the core of the Provincetown International Film Festival, in large part due to the town's longstanding queer population. What do you hope that queer audiences, filmmakers and locals glean from this year's edition in particular? 
Hubbell: Well, the festival is not specifically a queer festival. Provincetown is obviously known to be a super supportive community for LGBTQ+ people, and certainly it is something that we lean into—like I said, our honorees this year are very important artists and entertainers in the community. We do incorporate a lot of local artists into the festival, be they designers or hair and make-up people that work with our guests. Or John Waters, who does interviews for us as well as Judy Gold, who has a house in Provincetown and is a local. We try to incorporate people who are here year-round. Then we have the longtime festival guests that return every year because they love it so much. Whether or not they have movies, they just like to be supportive. There's always a huge representation for that community. 
Filmmaker: Clearly you're gearing up for this year's edition, but I'm curious if there are any current visions for the future of the festival that you're excited about or hoping to pursue? 
Hubbell: Like I said, the shorts programming is really exciting, because it means that we will be able to have more filmmakers coming to town, interacting with everybody and really seeing what Provincetown is. One of the goals of the festival is to introduce people to Provincetown artists and introduce locals to artists coming from other places and sharing work. Also to support the work that we do year-round in Provincetown. To that end, the local work is super important, that we're showing it and we're building that community up. The vibe of Provincetown is such a draw, and making that part of the identity of the festival is very important. We want to make it as much of that experience as possible, because it's a super special place that has fostered artists for a really long time. There's a lot of other things to do besides see films, but if that's the introduction that people have coming to Provincetown, then that's great. 
Filmmaker: Is there anything else you'd like to add about this year's edition? 
Hubbell: I think one thing that's really cool is that we're honoring Bruce LaBruce, who's this really seminal filmmaker. I'm excited to celebrate him and his work and then introduce him to some people that may not know that much about him. John Waters is really excited to have that conversation with him. Then the other end of the spectrum are these like new, younger hyphenates that'll be here with us, and of course Billy Porter, who does everything. But it's nice to have some history and some grounding, and then also what's coming next.