Back to selection
PARANORMAL ACTIVITY EARNS RECORD NUMBERS OVER THE WEEKEND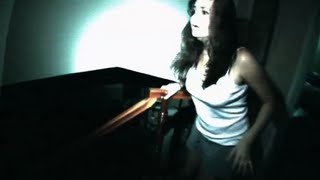 Paramount's grass-roots Internet marketing of Oren Peli's low budget horror Paranormal Activity looks to be working. According to Variety, the film pulled in $7.1 million over the weekend at 160 screens, beating the 22-year-old record of the highest weekend grosser at 200 locations or less, held previously by Platoon ($3.7 million at 174 locations). The film also grossed the weekend frame's highest per screen average of $44,163, edging out An Education ($40,595 per screen).
Without question the film has turned into the hottest ticket for not only the horor fan but college kids who've been constantly clicking the DEMAND IT button on the film's site, created by Paramount to gauge the interest for the film throughout the country. According to the studio over 1 million people have demanded it so they will now release the film nationwide.
One person I know who went to the AMC Empire 25 in New York City to see the film last night said that what makes the film great is the energy from the audience. "Everytime a scene in the bedroom came up people were just yelling 'not again.'" I was told. "I haven't been to a movie in a while where people were screaming and yelling at the screen."
Go Back and Read:
Scott Macaulay recaps the film's grass-roots marketing.
Jason Guerrasio talks exclusively to Oren Peli about the film's release.