Back to selection
A LOOK AT APPLE'S FINAL CUT STUDIO AND JAMIE STUART'S ISN'T SHE?…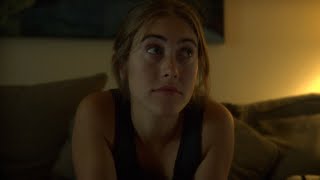 We asked Jamie Stuart to use the newest edition of Apple's Final Cut Studio to make a short and write up his reaction for our Fall issue. You can read the piece here. But when he got into post he found more things to highlight about FCS so we've posted Part 2 of his review in Web Exclusives.
And check out the teaser of the short he made at the bottom of the Part 2 piece. Titled Isn't She?…, it is an homage to John Hughes while commenting on the current state of the economy. We'll put the short on the site tomorrow.
UPDATE: Watch Isn't She?… here.