Back to selection
DEEPA MEHTA BRINGS SALMAN RUSHDIE'S "MIDNIGHT'S CHILDREN" TO THE BIG SCREEN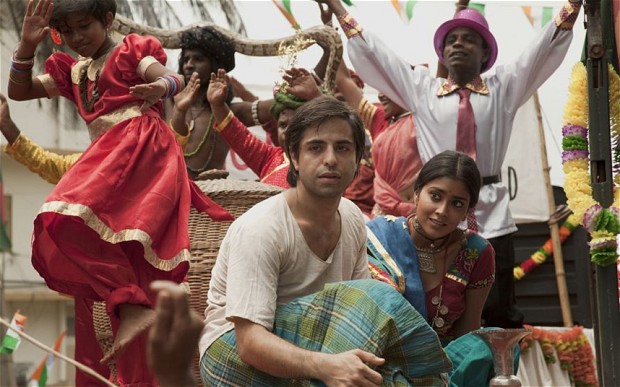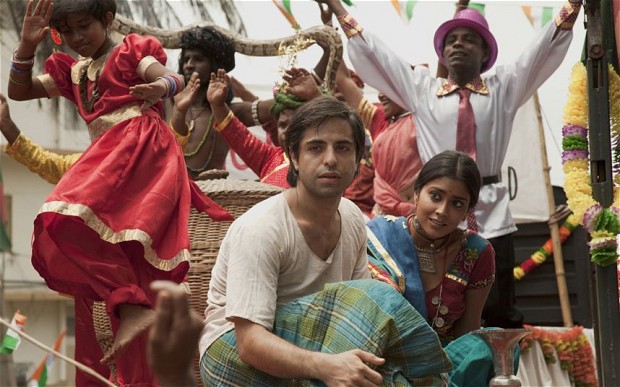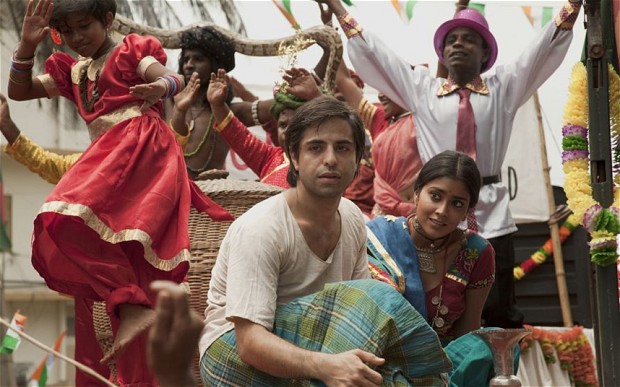 Deepa Mehta made a deal with Salman Rushdie about adapting his novel Midnight's Children: "Salman, let's spend two weeks separately. You write down what you think is the narrative arc of the film in point-form from opening to the end, and I'll do the same. I'll go back to Toronto and you stay in New York. We'll come back in two weeks and talk about it further."
Rushdie was a tough sell. Mehta, the Canadian director of acclaimed Indian-themed films Water, Earth and Fire, had to convince him that only he could translate his Booker Prize-winning novel to the screen. Midnight's Children is about two boys who are born within minutes of India's independence in 1947. As a misguided gesture of equality, a nurse swaps a baby born to a poor family with a rich one.  The boys grow up leading completely different lives which symbolizes the schism between India and Pakistan. "I've written the book, " Rushdie told Mehta. "I don't need to write the movie."
Nevertheless, Rushdie met Mehta in New York two weeks later. "We exchanged our notes," Mehta fondly recalls, "and found they were almost identical."
After that, writing was smooth, though initially they were both nervous. "Because you're good friends it doesn't necessarily mean you're going to have an easy working relationship," Rushdie warns. "If you don't, it could damage the relationship."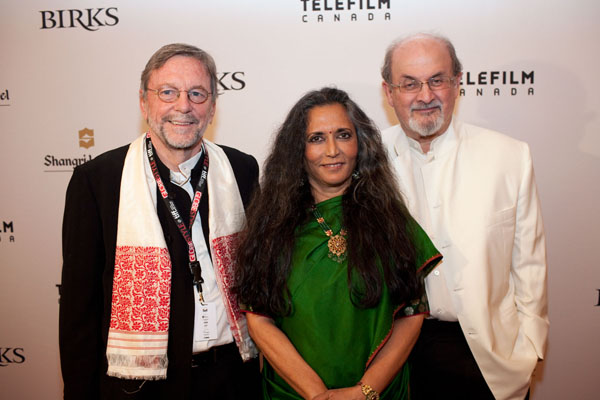 Their friendship survived and gave birth to an impressive film that screens this week at TIFF.  Midnight's Children is Mehta's most ambitious film to date. It spans 30 years of Indian history and interweaves various storylines, told as a drama with flourishes of magic realism. Mehta succeeds in juggling many elements across a dense canvas, though the 148-minute movie takes quite a while to establish its main character, Saleem, and likewise takes time to resolve itself at the end.
Tying the tale together is Saleem, the poor baby who grows up rich and wanders through India's–then Pakistan's history–like an Indian Forrest Gump or a 20th-century Candide. His nose summons the spirits of other Indian children born at midnight on Independence Day. Though Mehta describes the baby swap as a "very political act" she denies that Midnight's Children is a political film.   It's about family. "Family is not just blood," she explains hours before her TIFF gala premiere. "Saleem's mother is not his mother, but she is. His father is not his father, but he is. We make our own father figures."
Her leading man, Satya Bhabha (Saleem), agrees. "It's about people trying to find home. Multiple characters finding a sense of belonging." Saleem's father disowns him after learning of the baby swap and banishes him to Pakistan, which goes to war with India in 1965.  Meanwhile, Shiva, the unlucky rich baby, grows up under a pennliess street urchin to become an embittered, young man but a successful soldier whose path crosses Saleem's later in life.
The symbolism between Saleem/Shiva and India/Pakistan is obvious, yet effective. It highlights the class divide that still plagues India, and raises the theme of fate. "Everyday in India your life can change in a second," says Indian actor-singer, Siddharth, who plays Shiva.   "In India anything is possible," but in a country of immense poverty "you also get the feeling you've been dealt the wrong cards." India is a dynamic country where a young man sees success and its tantalyzing possibilities everywhere, but often "you don't have the wherewithal to take that first step. I know what that feels like, since I grew up in India." Fortunately, Siddharth comes from a protective upbringing. "I have a strong sense of family and know who I am. That's exactly what Shiva doesn't have and exactly what he wants."