Back to selection
Eyes Wide Open: Appreciating Independent Film Week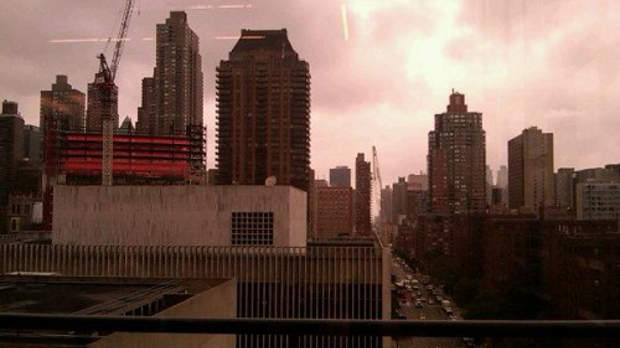 At the risk of sounding like the luckiest, happiest, most ridiculously annoying girl in the world… WANNA KNOW WHAT I LOVE MOST ABOUT INDEPENDENT FILM WEEK?!
I could run through a list… but I'll cut to the chase:
What I love most is watching people's eyes widen as I describe my project in my one-on-one industry meetings.
It's one of those little things that I never anticipated. I mean yes, I'm sitting with people who already had a clue about my project and chose to have a meeting with me because there was something about it that appealed to them. But still… I have never had the experience of pitching to an industry person and was unsure what to expect. It has turned out to be a lot of fun, but one of the best and most unanticipated parts has been seeing those looks on their faces – of being captivated by the concept, intrigued by how the film is going to play out, and, well, just plain excited.
In all my preparations for Film Week, it had never occurred to me that I might see excitement on anyone's face. It's a reward that lets me know my concept is cool, and I'm conveying it well.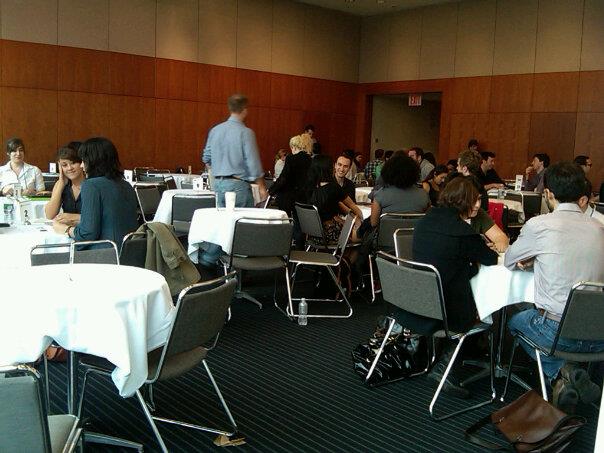 It's going to take more time to process everything that's happened this week. Especially as the industry folks are only just now requesting (and receiving) my script. But beyond that very practical (and potentially productive) matter, there's the more philosophical issue of How This Event Fits Into My Life. And since this has been an exceedingly philosophical summer, those things bear equal (if not more) importance for me. Which is how I can be so thrilled by noticing the widening of people's eyes.
I have always hoped, silently but fervently, that when a critical moment or opportunity appeared in my life that I would be prepared to appreciate it and make the most of it. Here it is + Here I am = Happy convergence! For weeks it looked like my health would keep me away from Independent Film Week completely, so being able to attend was the second victory (the first being having my project selected for the Emerging Narrative forum). The third victory arrived the evening I got my preliminary meetings list, when suddenly all my fears were erased about not getting any meetings. (Hey, I'm not a pessimist, but I'm never one to assume anything.) By the time my meetings list got to 17 I was starting to fear that it was a little too much of a good thing. But you know what? It's been awesome.
I think I've been working my whole life toward this moment… so there is a part of it that feels effortless. I go to these meetings feeling like me  – real me, creative and hardworking me, laidback and happy-to-have-a-chat-with-you me. I'm happy at Table 19 or Table 1. I'm happy you're sitting across from me, and happy I'm sitting across from you. I like telling you about my story, and I like seeing you enjoy my telling of it.
This summer of health problems has quietly ended my need to have expectations: how freeing that has been! I never expected some weird digestion problems to solve my existential crises, but that's what's happened. I'm not sure what "number" the noticing-the-eyes-widening thing is, but it's a victory I will carry with me for a long time. And whatever happens with my project in the future, I will always understand and appreciate the power of those individual moments.
This post was originally published at Zoje Stage's personal blog, Alice in Actionland.