Back to selection
In Production: Bad Words, Dom Hemingway, Two Night Stand and Felony
"In Production" is a regular column which focuses on notable independent films that are currently shooting. If you would like your film to be included in this space, please send an email to nick@filmmakermagazine.com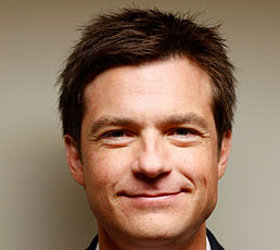 Coming off the production of the long-awaited new season of Arrested Development (premiering Spring 2013 on Netflix), Jason Bateman has begun shooting his directorial debut, Bad Words, in Los Angeles. From Andrew Dodge's blacklisted screenplay, Bad Words stars Bateman as a middle-aged cynic who hustles his way into the children's National Spelling Bee, much to the dismay of one of its directors (Allison Janney). Rounding out the cast is Philip Baker Hall (Magnolia) and Ben Falcone (Bridesmaids). Bateman's Aggregate Films is producing alongside MXN Entertainment and Darko Entertainment.
Jude Law headlines a promising ensemble cast for the black comedy Dom Hemingway. Directed by Richard Shepard (The Matador), the film also stars Richard E. Grant (Withnail and I), Emilia Clarke (HBO's Game of Thrones) and Demián Bichir (Che). Dom Hemingway follows a conman (Law) who, after being released from prison, goes on a road trip with his best friend (Grant) to receive payment for not squealing to the cops. The fact alone that this marks Richard E. Grant's first comedic road movie since Withnail and I makes this project very tantalizing. BBC films and Recorded Picture Company (RPC) is producing.
A story about a vicious storm which forces two people to spend more time together after a one-night stand might resonate with a few New Yorkers right about now. This is the set up for writer-director Max Nichols' feature debut, Two Night Stand, starring Analeigh Tipton (Damsels in Distress) and Miles Teller (The Spectacular Now) as the (un)lucky couple. The cast also includes Jessica Szohr (CW's Gossip Girl) and rapper Kid Cudi, whose charismatic performance in HBO's How To Make It In America proved that he, in addition to being a singular musical talent, has the acting chops to boot. Currently shooting in New York, Two Night Stand is being produced by Flynn Pictures and financed by Demarest Films.
With upcoming appearances in Baz Luhrmann's The Great Gatsby and Kathryn Bigelow's Zero Dark Thirty, the multi-talented Joel Edgerton is on one hell of a roll, and he shows no signs of slowing down. Edgerton is currently producing and starring in Felony, a crime drama based on his screenplay. Directed by Matthew Saville (The Slap), the film focuses on three detectives trying to figure out what to do after one of them is implicated in a crime. Presently filming in Sydney, Felony also stars Tom Wilkinson (The Debt), Jai Courtney (A Good Day to Die Hard) and Melissa George (The Slap). Edgerton's Blue Tongue Films is producing alongside Goalpost Pictures and Benaroya Pictures.