Back to selection
Indieflix's Scilla Andreen Announces "Royalty Pool Minutes"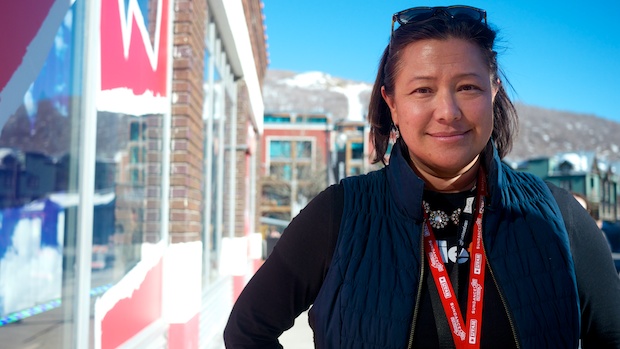 Payment models in the digital film distribution world can be surprisingly confusing once you get past the simple straight cut of a Vimeo or iTunes download. Streaming in particular can raise questions. How much should a filmmaker make when his or her film is only viewed partially? Indieflix CEO Scilla Andreen proposes one answer she calls RPM — "royalty pool minutes." It's the new artist payment model for her site, and in an interview at Sundance, she argued for its simplicity and clarity.
"We take a percentage of the overall monthly revenue coming to Indieflix," Andreen explains. "We've evolved to a subscription model, sort of like Netflix — $69 annually or $6.99 a month. We take the overall number of paying subscribers, the overall number of minutes watched in the library and the number of minutes your film is watched. We track how many minutes are watched [across the site], do the simple math, and it creates a valuation per minute of that month. If 10,000 people watch one minute of your movie and don't watch any more, you are paid for 10,000 minutes. We launched in July as a beta, and then [the valuation] was .02/minute. Now it is .06/minute."
Is it difficult for Indieflix to obtain these viewing metrics?
"It's so easy," says Andreen. "We have to track the minutes anyway to pay for our usage and bandwidth."
The RPM model coincides with Indieflix's expansion into new platforms. The online distributor launched on Roku in December and in the coming months will appear on Boxee, the Kindle Fire, Samsung and the Playstation 3. Also, Andreen says, Indieflix has built a "library relationship. We are selling annual licenses into the libraries of North America. Card carrying members of all these library systems will be able to watch films, and those minutes will also be calculated and the filmmakers paid."
The only variable in the Indieflix payment model is, says Andreen, "the valuation on the minute." Each month that valuation changes based on the number of subscribers and the number of minutes watched. "It's like a stock," she says, and filmmakers can log-in to their "filmmaker dashboard on the back end and see how many minutes their films are earning."
"Minutes are new commodity," she concludes.