Back to selection
At CPAC, Republicans Rev Up Conservative Cinema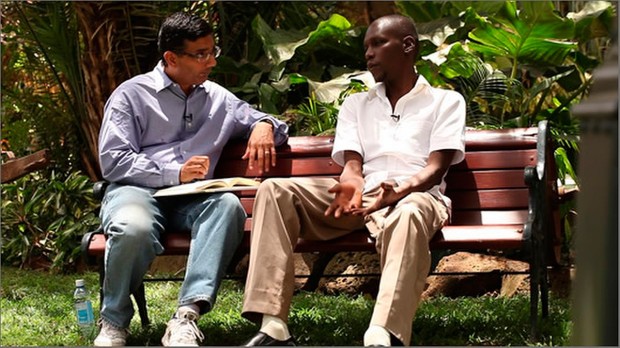 2016: Obama's America
The winner of the 2012 Academy Award for Best Documentary Feature was Searching for Sugar Man, directed by Malik Bendjelloul and produced by Simon Chinn. Released in July 2012, it grossed $3,536,058 in box office sales.
By year-end 2012, the other four finalists took in a total of $1,724,657. This breaks down as follows: The Gatekeepers, director Dror Moreh and produced by Philippa Kowarsky and Estelle Fialon ($1,418,694); How to Survive a Plague, directed by David France and produced by Howard Gertler ($132,055); 5 Broken Cameras, co-directed by Emad Burnat and Guy Davidi ($101,940); and The Invisible War, directed by Kirby Dick and produced by Amy Ziering ($71,968). (Totals from BoxOfficeMojo.)
Now, guess which "indie" doc made almost ten times more then Sugar Man grossed but was not nominated for an Academy Award? If you picked 2016: Obama's America, you won.
Gregory Crofton, writing for DocumentaryTelevision.com, provides an invaluable case study of the Obama film. It details how a $2.5 million doc, co-directed by John Sullivan and Dinesh D'Souza, took in more then $33.5 million.
Crofton reveals that the producers raised financing from about 24 investors through a for-profit group, Obama's America Foundation. They insist, "the Republican Party did not fund the film." The film was released by Salt Lake City-based Rocky Mountain Pictures, run by Ron Rodgers and Randy Slaughter, a team with more than four decades experience distributing and marketing films. Most revealing, as Crofton points out, "they relied on the marketing template created by Michael Moore for Fahrenheit 9/11," which has grossed $119 million.
The DocumentaryTelevision.com case study is especially revealing in light of this year's CPAC (Conservative Political Action Conference) gathering. The convention was mostly a chance for hardcore Tea Party activists to lambast "moderate" Republicans for Romney's failure in the 2012 election. It also served as an early beauty contest for 2016 hopefuls like Rand Paul and Marco Rubio to strut their stuff.
However, this year special attention was given to movies. In light of the party's disappointing showing among 18-to 34-year-olds, Republicans are looking to "indie" films as part of a media activities outreach campaign to younger voters.
CPAC screened 19 movies during its three-day jamboree. In addition to showing 2016: Obama's America, it screened Hillary: The Movie, which played a central role in the Supreme Court's 2009 Citizens United decision. In addition, it premiered Antoine Fuqua's Olympus Has Fallen, released by FilmDistrict.
Among the other films screened were Hating Breitbart, Ronald Reagan: Rendezvous with Destiny, Frack Nation, Occupy Unmasked, 3801 Lancaster, The Gift of Life, Generation Zero, District of Corruption and The Hope & the Change. Not to be forgotten, even after his drubbing in the 2012 Republican primaries, Newt Gingrich and his wife Callista screened their latest work, America at Risk.
CPAC also held a special, well-attended panel, "Getting Hollywood Right," a discussion on why liberals dominate the movie and television industry. The answer was simple: liberals make better films.
* * *
David Rosen is a writer and business-development consultant. He is author of the indie classic Off-Hollywood: The Making & Marketing of Independent Films (Grove), originally commissioned by the Sundance Institute and the Independent Feature Project. He can be reached at drosennyc@verizon.net. For more information, check out www.DavidRosenWrites.com and www.DavidRosenConsultants.com.