Back to selection
Just How Healthy Is Independent Film Distribution?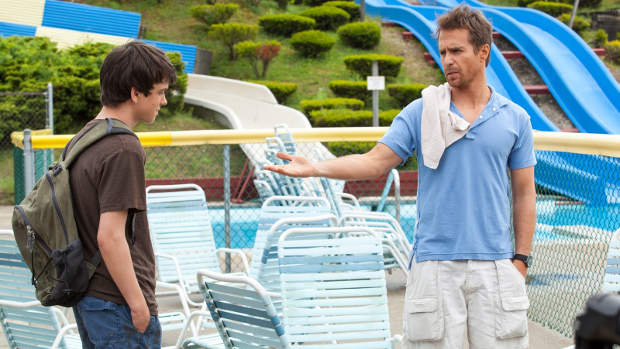 The Way, Way Back
Louise Levison, a longtime movie industry watcher, found that 2012 was a deceptively good year for indies. Writing at Baseline Intelligence, she noted "independent box office in North America in 2012 was $4.5 billion and 41.7% of the $10.8 billion total." She warns, "the one film that I feel made the 2012 indie percentage an anomaly is The Hunger Game." It grossed $408 million in domestic sales and, without it, the indie share would be 37 percent, in line with what she calculates as the historical annual average of indie films of 35 percent for the period of 2000 to 2011.
Many indie makers are probably familiar with BoxOfficeMojo, The Numbers and boxoffice.com, three useful websites that provide data on box office ticket sales and other information. One resource that is often overlooked is the detailed reports at BoxOfficeMojo and The Numbers on the performance of the movie distributors. Data on individual company releases and box office receipts for 2012 complement Levinson's analysis, helping illuminate the restructuring of the film business now underway.
Comparing the 2012 table to the 2002 table reveals that the number of distributor tracked grew to 147 from 116, a 26 percent increase; in 2000, only 87 distributors were tracked.
This little exercise gets more interesting as one scans further down the table and enters the growing world of indie distribution. Except for a handful of better-capitalized indie companies like Weinstein, Lionsgate and FilmDistrict, the 100-plus micro distributors included in the BoxOfficeMojo list account for a tiny fraction of total ticket sales.
A further insight into the changing indie movie market is suggested by another helpful analysis by Levison, this one of acquisitions tied to the 2013 Sundance festival. She points out that 45 films were picked up, "the second highest number in this century" – the highest was 51 in 2011; in 2012, 39 films were acquired.
But more illuminating is the limited data Levison supplies on the acquisition terms. Her list reflects the questionable industry tradition of never revealing deal terms, so most of the "estimated purchase price" information is identified simply as "n/a." The one film that jumps out is The Way Way Back, a comedy by Nat Faxon and Jim Rash, and acquired by Fox Searchlight for a reported $9.5 million; Searchlight released last year's darling, Benh Zeitlin's Beasts of the Southern Wild, that has grossed nearly $13 million.
As the box office data shows and many indie makers know, the theatrical release serves increasingly as a loss leader, a valuable platform to promote a work and gain all-important name recognition. The new goal is to win big in what used to be called the "ancillary markets." With few exceptions, the acquisition and promotion costs borne by the distributors are unlikely to be fully recouped through ticket sales.
A common complaint heard at Sundance and other festivals is that distributors want all rights to all markets and in perpetuity. Much instability defines traditional ancillary market mainstays like home entertainment, television (especially cable) and international sales. New but unproven opportunities are emerging in video-on-demand (VOD), especially video streaming via Over-the-Top (OTT) Internet services like Netflix and Snag.
If one scores an indie hit, new nightmares will likely emerge. Attorney Ezra Doner offers an invaluable case study analysis of one such legal nightmare, the battle over the unexpected $139 million in DVD sales of Napoleon Dynamite. It should serve as an object lesson for all indie makers betting on new market opportunities.
* * *
David Rosen is a writer and business-development consultant. He is author of the indie classic Off-Hollywood: The Making & Marketing of Independent Films (Grove), originally commissioned by the Sundance Institute and the Independent Feature Project. He can be reached at drosennyc@verizon.net. For more information, check out www.DavidRosenWrites.com and www.DavidRosenConsultants.com.