Back to selection
This Film Was Made For You and Me: Thoughts from the IFP Narrative Lab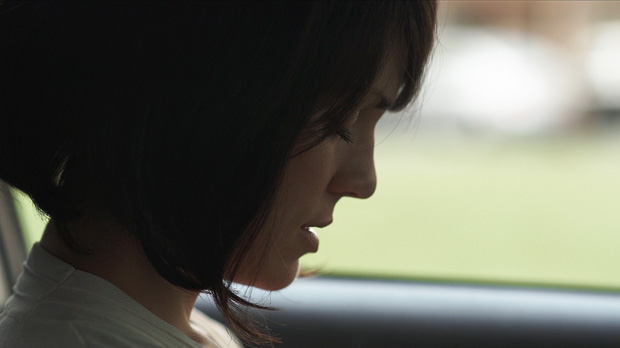 Something, Anything
In my office hangs a blue and green woodblock poster that features an image of Woody Guthrie and a lot of hand-carved text. The text is a quote — an exhortation, really — adapted from Born To Win, Guthrie's autobiography, about why he writes songs and who his audience is.
I've had this poster as long as I've been making films, and — not coincidentally — that poster's been on my mind for the last week while I had the honor of workshopping my debut feature, Something, Anything, through the first week of IFP's Narrative Lab.
Throughout the week, our Lab leaders praised us (the selection rate for the Lab was, after all, a mere 7%) and criticized us ("Your loglines are crap!"). But most of all they challenged us — challenged us to make our films even better (most of us, myself included, are in post), challenged us to think about our audience, challenged us to prepare for success and for failure.
One of the most frequent questions we were asked was, "Why did you make this film?"
The question is about as existential as it gets for a filmmaker. Jon Reiss, one of our Lab leaders, showed us a pyramid of statistics that would chill even the most optimistic filmmaker. Sitting at the base of the pyramid is the fact that 50,000 films are on the festival circuit every year; at the tip of it, is the fact that about 40 or so films will get good distribution deals. If that doesn't sober you up, consider that there are 355 years — yes, years (24hours x 365 days) of "new" video uploaded to YouTube per month. That's a lot of content competing for viewers' attention.
So to repeat, Why did you make this film?
The easy answer goes something like this: "I had to."
Or, "I made a film I wanted to see."
I can fault no one for answering the question this way. I've said those things, too. And it's an honest answer. But neither of those answers gets us any closer to describing, or connecting with, the audience for our film. And speaking only for myself, I made Something, Anything, like all my films, to connect with an audience.
Why did you make this film?
Every filmmaker at the Labs was, and is, searching for how to answer the question. Not because we don't have our reasons, but because those reasons can be so challenging to articulate. And because, as we were reminded over and over, so much seems to depend on answering the question well.
Sitting in LaGuardia today, waiting to return to Tennessee, I heard the voice of Woody Guthrie — his exhorting voice — speaking to me, helping me find a way to begin to answer the question.
To answer the question means digging deep — not just being honest, but being sincere. However uncool sincerity might be.
So here  goes:
I made this film for you if you're tired of being advertised to. If you've ever wished you could just throw away your cell phone or delete your Facebook account. If you've ever felt alienated by the fact that, as Americans, it seems our only choices are to be either irrationally religious or rationally atheistic. If you've ever wished you could just get rid of all of your stuff. If you've ever felt your friends' life goals drift away from yours. If you've ever felt trapped by a relationship. If you've ever been lonely. If you've ever wanted something more but been unable to put that something into words.
If this sounds like you, if you connect with this, whether or not you asked for it — to paraphrase one of Woody's most famous lyrics — this film was made for you and me.