Back to selection
On James Schamus and Focus Features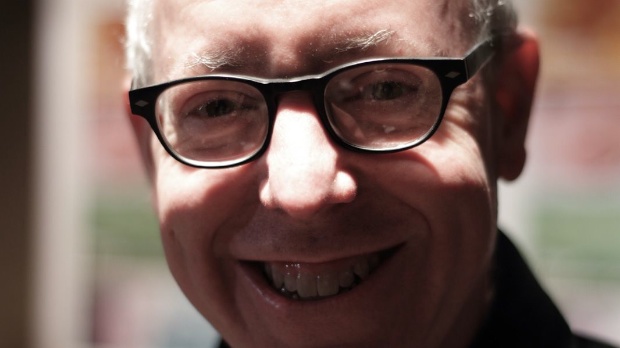 James Schamus. Photo: Jamie Stuart.
Yesterday's sad news that James Schamus is leaving Focus Features, the company he co-founded 11 years ago, and that the New York office is being shut down is a blow — a blow to not only the filmmakers supported by Focus and the company's employees but also our broader independent film community. Schamus is unique and irreplaceable, and his particular strengths are ones we have needed and relied upon. These strengths include his defining concept of what a 21st-century specialty distributor could be, one that demonstrated smart-minded business practices while cracking its door open to allow outsider voices, subversive points of view, and narrative experimentation into the system. As Schamus understood early on, those voices bubbling up from the margins are the ones that energize the mainstream years later, and the only challenge is to make an actual business out of it.
From the outset, Schamus was not blind to pitfalls that would lie in his way. Just days before he settled into his job at Focus, Schamus sat down with Fortissimo Films head, the late Wouter Barendrecht, for Filmmaker to discuss changes in the international sales business, and they had this exchange:
Schamus: Again, from the American perspective, what we've seen happen with the growth of the specialty-film divisions at the studios has been the rise of this "tweener" phenomenon. There are a lot of $10-, $20-, $30-million so-called "specialty" films that have stars who aren't working for their full salaries but are still making a few measly million dollars to be in your movie. The economics of that [business] seems very, very tenuous at best, and yet the studio system still seems invested in these films for various reasons, among them, prestige and legitimacy.

Barendrecht: Every studio needs that prestige. A lot of actors need that prestige to show that they are not just a soap star, that they also are willing to do something more risky or more artistically intriguing. Every distributor in the world needs a sort of [prestige picture] between all the mediocre films they release every year. And that need allows, partly, our survival.
Schamus has never been one to myopically view specialty film as a world unto itself; for him, as his writing, lectures and teaching have demonstrated, it has always been one part of a larger cultural and political dialogue. From his famous speech at the 2000 Independent Spirit Awards, as he mused about what a "new kind of IFP" might look like:
For one thing, we might be worried not so much about "independent film" as about independence itself – the preservation of some form of civic space in which freedom of expression is not merely a privilege purchased with the promise of an eventual profit, but the exercise of a fundamental right.
Some of the films made by our Filmmaker community were lucky enough to be distributed by Schamus and his great team at Focus, but we have all been the beneficiaries of Schamus's leadership and Focus's presence in the marketplace. Yes, Focus is a deep-pocketed buyer, but beyond any individual deal Schamus and the company have led by simply advocating for the right of our voices to be represented within the system. And, on a more intimate level, Schamus inflected Focus with his own values and traits, which include, in addition to his oft-cited erudition and infectious cinephilia, generosity, a sense of inclusiveness and personal decency. As an executive, Schamus has been that rare fellow who would give the same respect to an up-and-coming filmmaker with only a slender reel as he would an established director shopping the latest round of Oscar bait. I don't expect to see this combination replicated in anyone else anytime soon.
As for Schamus going forward, while I will miss his presence in the executive suite I'm excited to see what he's going to produce, write, teach and agitate for next. The breadth of his passions has always been larger than could be contained by a single outlet. But I'd like to take a moment to note some of the specific voices I think will have a harder time making themselves heard now that he is leaving. These include LGBT filmmakers, whose stories have echoed across Focus releases like Milk, The Kids are All Right, Pariah and Brokeback Mountain. And then there are the African filmmakers nurtured by Focus's Africa First program — a singular attempt by a Western distributor to develop local filmmakers in that underserved region — and upcoming projects like Andrew Dosunmu's biopic of Nigerian Afrobeat star Fela Kuti, a particularly inspired pairing of director and content.
Schamus' departure, the move of Focus to L.A., and the dilution of its brand by its merger with the more genre-oriented Film District, clearly represent the end of an era. As Schamus's former Good Machine partner Ted Hope notes today, it is an inflection point that will cause us all to strategize anew the ways we make and release our movies. There's a lot more to write here, but I'll stop now, looking forward to continuing this conversation both with James as well as with all of you, in these pages, in the days ahead. And I'll raise a glass to James and all he accomplished at Focus over the years.