Back to selection
Fractured Atlas's Artful.ly Software to Streamline Outreach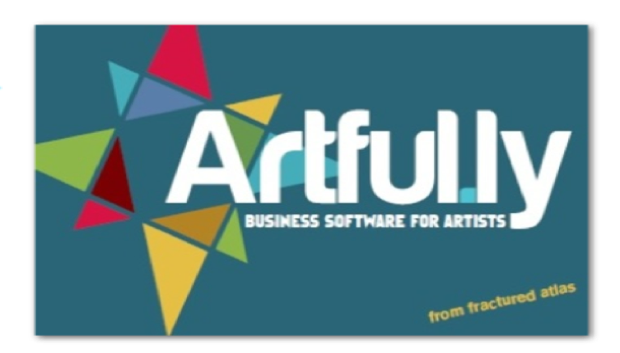 Aiming to give independent artists and arts organizations the same marketing power as their bigwig counterparts, the non-profit Fractured Atlas recently unveiled Artful.ly, a web-based software system that streamlines audience interactions. Among the service's offerings is a MailChimp integration that directly manages and catalogues email outreach, and a ticketing and fundraising apparatus that can be embedded onto websites. There are no sign-up fees or contracts, however, in the interest of an event, ticket buyers will be charged $2 per purchase in addition to credit card processing. Filmmaker spoke with Selena Juneau-Vogel, program director for Artful.ly, about how filmmakers can make the most of the new software.
Filmmaker: I noticed that many of Artful.ly's beta testers were theater companies and festivals, but do you feel it's applicable to individuals? How could a filmmaker, for instance, make the most out of its services?
Juneau-Vogel: The majority of current Artful.ly users are small theaters, dance groups, music ensembles, and other performing arts groups. We have a few festivals and presenting venues. But yes, there are several individual artists using Artful.ly too.
Generally, individual artists use Artful.ly for the CRM features — managing contact info, tracking interactions with fans, donor cultivation notes, logging donations, etc. Individual artists especially like MailChimp integration which puts newsletter subscription info alongside donor info. We've also seen individual artists use Artful.ly to take RSVPs and sell tickets for gallery shows, workshops, and meetings.
An individual filmmaker could use Artful.ly's CRM tools to keep track of contact info for production staff, actors, and volunteers. He or she can log volunteer hours, tag individuals for quick searches, and export contact lists for mailings. If he or she is tracking some of this data already in a spreadsheet, it's easy to import into Artful.ly, and you can sync MailChimp email newsletter subscriber list to Artful.ly too. If the filmmaker has a nonprofit or is fiscally sponsored, you can use Artful.ly to take donations and keep track of donors. If you run an IndieGoGo or RocketHub crowdfunding campaign, all the donor data from the campaign will get imported into the Artful.ly account. If you also work as a teaching artist, you can use Artful.ly to register participants in any workshops you may be running. Keeping all this data in one place will help you see your supporters and prospects holistically so you can target marketing, customize appeals, and build stronger support for his work.
Filmmaker: What did you find organizations were most commonly in need of while developing Artful.ly? Both financially speaking and in terms of optimizing audience outreach.
Juneau-Vogel: Five years ago, this project was inspired by some pain points our members and other artists were voicing. We heard a need for a platform that puts tickets, donations, marketing, and contact management all in one place and is affordable, intuitive, flexible. Arts groups wanted something built for the arts, no re-purposed from some other industry. They were tired of vendor lock-ins that hijacked their data, outrageous licensing fees (some systems costs tens of thousands of dollars a year), and wacky protocols for entering the same data in four or five different places. They wanted a patron management system that was smart about social media, had robust searching and segmenting options, and gave the little organizations the power to do targeted marketing and donor cultivation just like the big guys.
That's what we started from, but we've also been actively listening to artists all along. "Community Driven Design" is as core principle for us–we've hosted focus groups all over the US and have hundreds of participants our public Feature Request Forum. We take those requests really seriously and the features with the most votes in the Feature Request Forum are the things we prioritize building. For example, an integration with MailChimp was a suggestion we heard at the beginning of our private beta period. That idea got a ton of votes in the forum so we found the money and the time to make it happen. Right now, some of the most popular feature requests include selling memberships and subscriptions, patron house holding, and print at home tickets. We're actively working on building all of those things.
Filmmaker: Streamlining and collating data has never been more pertinent with the wealth of media platforms. What's your stance on data sharing — is it ethical, is it necessary to fully understand audience consumption?
Juneau-Vogel: A producer collecting information about his fans is essential to building strong relationships with those fans. Much of that data is transactional, ticket and donation histories mostly. Some of it is tracking communications — What eblast got sent to which fans? Which appeal letter got Ms. Smith to send in a check? Is Johnny "liking" our posts about opera? Tracking that information is not an issue of privacy so much as a question of organization — Do you have a good system to keep track of these interactions? If you do, it'll tell you the important things you need to know about your fans. It's like having a really spectacular memory about your friends. And then you don't need to be digging around in any sort of unethical territory.