Back to selection
How Much Can Your Film Make From Festival Screening Fees?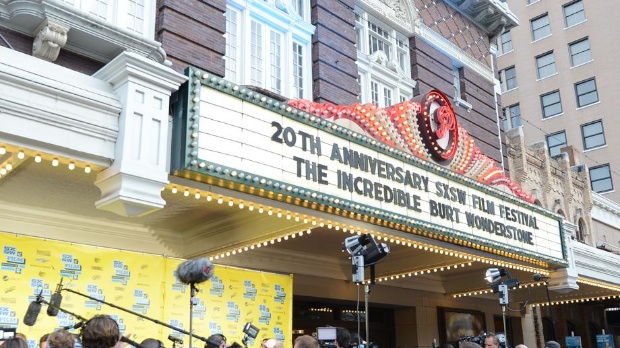 Film festival screening fee revenue is often a contentious topic, with festivals arguing the value of community and exposure while filmmakers point to the fact that the regional festival circuit is, for many, taking the place of traditional theatrical distribution. But what kind of numbers are being argued over?
The Film Collaborative sends out a regular e-blast, and the most recent tackles just this topic. Gathering data from the films they've been involved with over the past several years, The Film Collaborative has determined screening fee revenue ranges based on films' niches and premiere venues. Yes, where a film premieres is important. From The Film Collaborative:
In considering the question of potential Festival revenue moving forward—these are probably the three most important questions to ask.

Where did my film premiere (or where is it most likely to)…because, simply put…premiere matters.

How many niches does my film fit into? Because niche festivals matter…and the more niches you fit into, the merrier.

Do I know how to handle the Festival circuit myself, or will I need a representative to advocate for me?
Keeping in mind that each film is its own unique animal and that screening fees can be driven up or down by various factors, here are the results of The Film Collaborative's data crunching:
A) PREMIERE @ SUNDANCE FILM FESTIVAL:
Range: $13,500 – $72,000
Median: $32,650

B) PREMIERE @ SXSW FILM FESTIVAL:
Range: $22,000 – $87,000
Median: $34,483

C) DID NOT PREMIERE AT AN "A LEVEL" FESTIVAL:
Range: $0 – $30,690
Median: $12,825

D) SOCIAL JUSTICE / HUMAN RIGHTS FILMS:
Range: $6,217 – $56,000
Median: $12,400

E) ENVIRONMENTAL FILMS:
Range: $4,925 – $18,197
Median: $8,645

F) LGBT-THEMED FILMS:
Range: $4,925 – $87,000
Median: $20,282
Interesting takeaways are the strength of LGBT content as compared to other niches and SXSW actually edging out Sundance when it comes to post-premiere screening fee revenue.