Back to selection
Five Questions with God Help the Girl Director Stuart Murdoch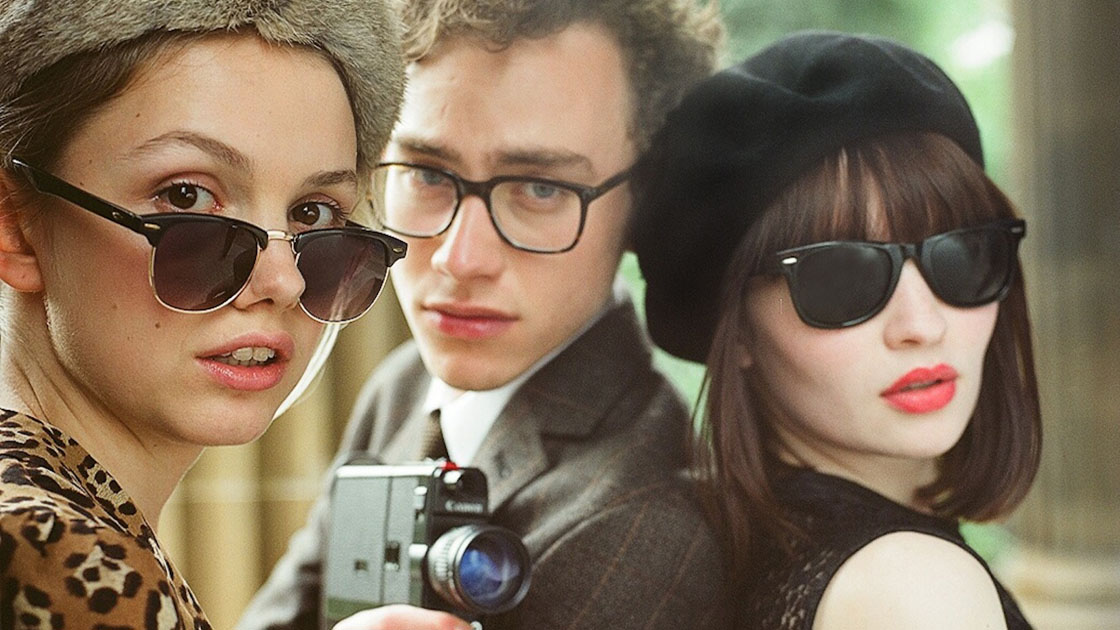 God Help the Girl
Stuart Murdoch has been a major creative force in the independent music sphere for over two decades now as the lead singer of seminal indie-pop outfit Belle and Sebastian. Over eight albums and roughly a dozen EPs, Murdoch has expertly reinvented himself and his band many times – from the twee folk of If You're Feeling Sinister to the 80s-inspired pop of Dear Catastrophe Waitress to the Bowie-esque swagger of The Life Pursuit.
Never one to rest on his laurels, though, Murdoch is now turning his attention to an entirely different medium with God Help the Girl, his feature directorial debut. And true to form, the film is a vibrant musical with a stellar cast, taking place in Murdoch's native Glasgow.
God Help the Girl premieres today in World Dramatic Competition at the Sundance Film Festival.
Filmmaker: God Help the Girl arrives over two decades into your very successful music career. What was the impetus for your transition from music to film? A desire to try something new, or was there something particular about the medium that drew you in?
Murdoch: A lot of my songs for the band played like little movies in my head. Songs like "Judy and the Dream of Horses" and "Suki in the Graveyard" partly grew out of visions. A lot of the time when people made video clips for the band, they would steer far from literal representations of what the songs were about. This annoyed me somewhat! Why couldn't they just film what I was writing!? Wouldn't that be simple and satisfying?
This is what partly inspired me to give it a go, but I ended up writing a whole feature.
Filmmaker: God Help the Girl is a bit of a unique musical in that the soundtrack – or at least the songs – arrived years ago, on an album that you released back in 2009. How firmly was the concept and story for the film in your head back then? And how has it developed since?
Murdoch: The concept has never really wavered. I started with the title song in 2003 (!), and then a few more songs came along. Eve's character sprang from that process, and James and Cass came soon after. I always knew what they would say to each other, so I sat and wrote a script in 2006. I thought we should record the album when we got the chance, because if we'd left it until the film came out, it might never have happened.
Filmmaker: How did producer Barry Mendel come on board the project, and what was the collaborative process like working with such an experienced producer on your directorial debut?
Murdoch: I'm always a bit unclear on how and why he made contact: it was just an email to our office. But I do know that it set a big red light over the computer flashing when it came in: John Williamson (the then B&S manager) and I knew that this was the key moment in the film becoming a possibility.
I would say that Barry was entirely the difference between the film being completely unwatchable, and how it turned out. I served a full apprenticeship as a fledgling writer/director under his tutelage.
Filmmaker: You've arranged a great cast of young actors – including Emily Browning, Olly Alexander, and Hannah Murray. Can you speak a bit about your casting process: how you found your leads, and what you were looking for (besides a great voice) from each of them?
Murdoch: The most crucial part of making this kind of film is the casting, and you can't do much more than look and wait. (We had great casting agents, though: that helps).
In the end, it took me about five minutes to decide on Olly. He sent me a clip of him singing his own song on a crappy keyboard in his house, which is something the character of James would do (everyone else did cover songs).
Initially I passed on Hannah because Cass was meant to be American. Then a few things happened, and we were back hammering down Hannah's door, beseeching her to take the role. Luckily she needed not so much beseeching.
For Eve's part, we encouraged open auditions online, plus, we saw many professional actors. Apparently, altogether, we saw about 1500 people! That's faintly ridiculous.
Emily is definitely an old soul, like Eve. She managed to give me that impression in the audition tape: I knew that's what I needed, as soon as I saw her. She holds the gang together, and she holds the film together, and without her I would've been on quicksand.
Casting was a real fun process. I met lots of extremely talented people on the way, and I hope one day I'll bump into some of them again.
Filmmaker: Your tenure as bandleader for Belle and Sebastian has been defined by a spirit of collaboration, with several members of the group often sharing songwriting and singing duties with you. How did you find directing a film to be in comparison to fronting a band? Were you able to foster the same spirit of collaboration on set, or did you have to be a bit more dictatorial in your creative decisions?
Murdoch: I would say the same spirit of collaboration.
It was only by thinking of the making of the film as being like a Belle and Sebastian tour, that I managed to get by okay.
I'm very comfortable guiding the band through a show, so I was okay leading the cast and crew through the shoot. The crucial thing, as you suggest, is to collaborate like hell!
And when even that doesn't work, and you know you're just getting in the way, go and hide in the costume department until someone else thinks of something.