Back to selection
Interview with Imperial Dreams Producer Katherine Fairfax Wright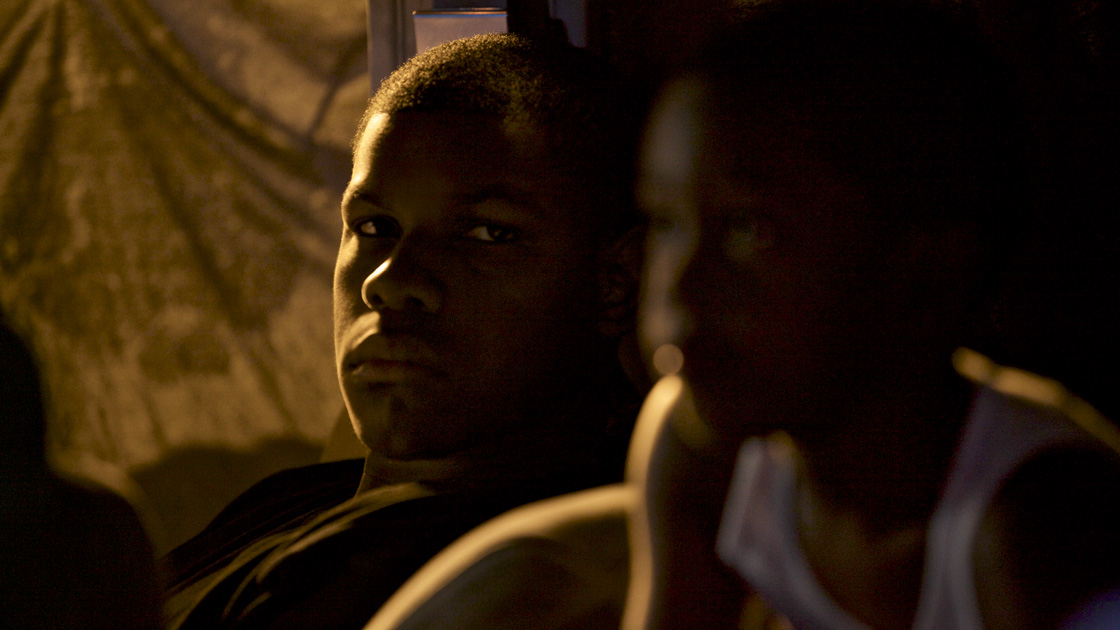 Imperial Dreams
Filmmaker: Why this movie?  Why did you decide to do it?
Fairfax Wright: I guess the most apparent reason behind me producing Imperial Dreams was that the director Malik Vitthal is one of my closest friends and I was eager to help bring his vision through to fruition.  When we first met a few years back at LAFF, he mentioned that he was working on a script set in the Imperial Courts housing project in Watts.  It piqued my interest because it's the same housing project that I had spent quite a bit of time at during elementary school.  My mom ran our school's community service program and carpooled us kids down there every other week to engage with the Head Start kids, rather than have us just place canned goods in a bucket on campus.  It was a really formative experience for me, and so when the project came up with Malik, it just felt right.  Truth be told though, he sort of coerced me to be on board through false pretenses initially.  I was going to the Jerusalem film festival with my film Call Me Kuchu, and he was going for the last leg of the Jerusalem screenwriting lab…he needed a producer with him, so he asked if I would be his producer for the time being and do the pitch forum with him, and then that temporary arrangement quickly became a long-term reality.
Filmmaker: How much of your crew was female?  Was hiring women a consideration for you?
Fairfax Wright: Our crew was about half female, including the d.p., two of the three producers, the editor, the line producer, and many others.  We were also a very diverse bunch in terms of race, sexual orientation, age, and various other metrics.  It was a nice mix.
Filmmaker: How did you go about raising funding for it?
Fairfax Wright: The film was funded through private equity, through channels that the producers have used in previous films, so there was a long-standing relationship.
Filmmaker: What is this film shot on?
Fairfax Wright: We shot on the ARRI Alexa.
Filmmaker: Do you think this film would have been handled differently without a female creative voice (yours)?  How did your being a female producer effect how this film got made do you think?
Fairfax Wright: I'm not a huge believer in gender forming voice.  Or rather, I don't believe that the influence of my femaleness on my voice has any intrinsic similarity to the ways in which any other woman's femaleness affects her voice.  The more impactful contributing factors to Imperial Dreams were my background in documentary, my upbringing, my travels, my studies…of course the development of each of those is affected by my gender, but don't see it as ever being the gender alone that influences my creative voice.
Filmmaker: Who do you hope IS your audience? Men or women? Both?
Fairfax Wright: Both!  Any human should be well able to relate to any human story, man or woman.  My hope in storytelling is to transgress such polarities.
Filmmaker: In what ways do you think being a female filmmaker has helped or impeded your trajectory in the film industry?
Fairfax Wright: Even if it means keeping the blinders on, I'd like to think my gender hasn't been much of a factor in my career.  Or at the very least, I really can't think of any which in which it has impeded it.  That said, I'm still early in my career.  Especially with Call Me Kuchu, the film was created almost entirely because of the initiative that Malika (my co-director) and I took, the same is true with Gabi On the Roof In July — we weren't up against any gender barriers because it was entirely a project of our own creation.  I think as the budgets grow bigger, the stakes get higher, the algorithms for audience response more cemented, etc., the gender of the films' creators is perhaps a bigger (fear) factor.  I look forward to the conquest!
Filmmaker:  What's next?
Fairfax Wright: Things are winding down with my duties with Call Me Kuchu, there's definitely still some Imperial Dreams work still ahead, but I think I'll hunker down with the script I've been working on and hope to direct it in the coming year or so.