Back to selection
Columbia Professor Tim Wu Responds to Manohla Dargis's "Too Many Movies" Argument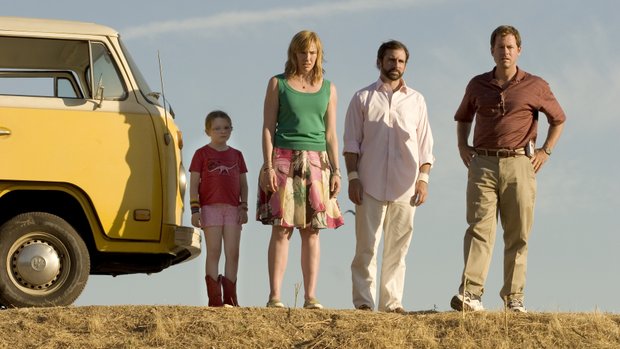 Little Miss Sunshine
Credit Manohla Dargis for kicking up a big discussion about the intertwined economics and cultural worth of independent film with her much-debated "As Indies Explode, An Appeal for Sanity" published in the New York Times. While her plea to distributors to stop buying so many movies struck Sundance-bound hopefuls as, well, a little mean, others are viewing her commentary in different ways. The latest is Columbia professor and journalist Tim Wu, who has penned a New Yorker response, "More is More in Independent Film." "Dargis is wrong," he flat-out writes, "making lots of films to yield a few hits is not dangerous to independent film but exactly how independent film sustains itself—and ultimately how it improves Hollywood."
Sustaining robust cultural production without also falling prey to Sturgeon's Law is a riddle no society has cracked, I think. Here, Wu says we shouldn't try:
The larger question is: Who exactly gets hurt if too many movies are made? If making films weren't challenging and fun for the people involved, they wouldn't do it. As John Kenneth Galbraith wrote decades ago, we live in an affluent society, with plenty of surplus cash, much of which ends up in the arts. More art means more bad art, too, but so what? Although it may pain a festival audience to sit through yet another version of "Little Miss Sunshine," basically everyone's having an enjoyable time. The average film might start with an exciting idea, turn out to be not that great, and fail to gain much attention or interest. Big deal. That kind of failure is also the fate of most novels, art shows, movie scripts, academic papers, and books written by film critics. It may sound strange, but visible failures are the sign of a fertile cultural industry.
Read Wu's entire article at the link.