Back to selection
Slamdance's Distribution Arm, Slamdance Studios, To Release Bible Quiz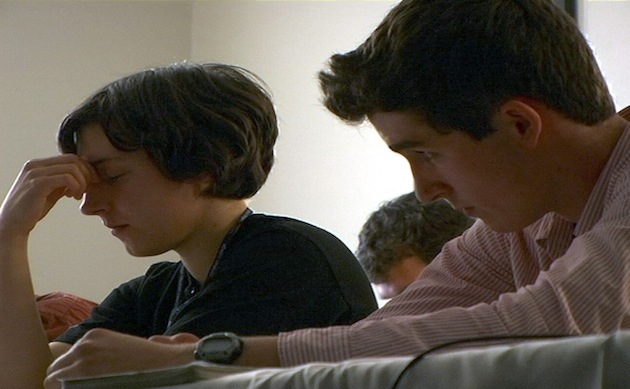 Bible Quiz
Providing exposure for its entries is simply not enough for the Slamdance Film Festival, Sundance's alterna-sister. In January 2010, Slamdance announced a distribution partnership with Xbox and Zune, thus realizing Slamdance Studios. Last year, they partnered with Cinedigm to release four titles on VOD, and today, they announced the acquisition of their 2013 Grand Jury Prize Winner, Nicole Teeny's Bible Quiz, for a limited theatrical release.
In partnership with Virgil Films, Slamdance Studios will release the documentary about the world of competitive Bible verse memorization in New York and Los Angeles, before moving to Houston, Kalamazoo, Lubbock and Austin in cooperation with Alamo Drafthouse. A VOD and DVD release will follow.
Slamdance is not the only festival to take its titles to theaters: last year, Factory 25 partnered with the Sarasota Film Festival to award the winner of its Independent Visions Competition a distribution deal. (Matt Johnson's triumphant The Dirties, however, was already scooped up by Phase 4.) Such initiatives are key instances of bridging the gap at festivals that aren't necessarily industry affairs. Name exposure is great, yes, but getting your film seen is the ultimate.