Back to selection
Mark Cuban Blasts Patent Troll's Movie Download Lawsuit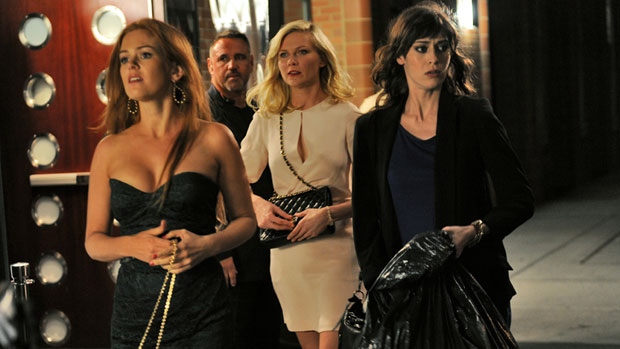 Bachelorette
The absurdities of the U.S. patent system were brought into focus yesterday by Mark Cuban, whose Magnolia Pictures, along with Amazon, Apple and the Weinstein Company, has been hit by a bizarre lawsuit involving movie downloads. The title of Cuban's blog post summarizes the suit: "So I Got Sued By A Patent Troll Who Thinks They Own Downloading Movies (only before they are released in theaters) over Cellular."
The suit has been filed in Illinois Northern District Court by Red Pine Point, a so-called patent troll, which is a company that files, holds but does not base its business around exploiting its often frivolous patents, instead serving lawsuits to the larger companies whose real businesses involve similar ideas and practices.
Regarding this suit, Cuban writes:
Follow the logic here. If Magnolia, which distributes movies and pioneered the release of movies before they are in theaters, something we called UltraVOD and have done since 2004, decides to make movies available for download via cellular to mobile devices, we have not violated the patent. IT IS ONLY WHEN WE DECIDE TO SHOW THAT MOVIE IN A THEATER that we have violated the Patent. Huh?

Does that make any sense to anyone?

…This patent is not protecting a business the Troll came up with. It's not protecting an invention they created. They were not operating in this business in any way shape or form that I can find. They simply took the obvious idea that if movies can be downloaded and released via the internet, the same thing will happen via cellular data. And they probably noticed what we were doing back in 2004 and decided to try to patent it. Well they got the patent. Amazing!
Who is Red Pine Point Point? Ars Technica did some research:
Red Pine Point is managed (and likely owned) by Philip Lyren, a patent lawyer who is also the named inventor on the two patents used in his lawsuits. Lyren is registered with the Texas State Bar but appears to do business in Ohio. Neither he nor his outside counsel on the patent suit returned inquiries from Ars seeking comment about the case.

Lyren doesn't appear to have any experience working in the movie industry, but he does have experience prosecuting patents, and he appears to have prosecuted the two patents in these lawsuits himself. The patents are numbered 8,521,601 and 8,424,048; they were filed in 2006 and granted last year.

Philip Lyren's co-inventor appears to be a relative who does claim industry experience: Robert Lyren. That would seem to be the same Robert Lyren who has accounts on Twitter and Vimeo, where he describes himself as a film and video director living in Bangkok, Thailand. Patent documents connected to the '048 application show both Lyrens as living in Bangkok. The other patent application shows both living in Ohio.
The two films cited by the lawsuits are Best Man Down, distributed by Magnolia, and Bachelorette, distributed by The Weinstein Company. Red Pine Point's business genius is spelled out by the suit itself, which explains why "their" idea of pre-releasing movies digitally is a fundamental alteration of the theatrical release model:
This historic method of movie distribution posed a number of challenges and missed opportunities. For example, promoting a movie in order to drive box office sales is expensive and time-consuming. In addition, and obviously, not all movies have the same potential at the box office. The target audience of Best Man Down is not the same as the target audience of Avatar or Titanic.

The '048 and '601 inventions provide a solution. By segmenting the movie distribution market and determining which movies' potential at the box office does not warrant the same promotional effort, companies may distribute movies like Best Man Down to hand-held devices like iPad for viewing before Best Man Down is publicly available for viewing in theaters or on DVD.
The Ars Technica post also notes that Cuban has previously declared war on patent trolls, even funding a full-time attorney position at the Electronic Frontier Foundation, the Mark Cuban Chair to Eliminate Stupid Patents.
Regardless of this lawsuit, I do not recommend downloading either of these movies via cellular. You will max out your bandwidth cap. Better to do it over wi-fi, in which case TWC and Magnolia will never owe Red Pine Point a dime.