Back to selection
Vimeo Execs Talk New $10 Million Investment for Direct Distributing Filmmakers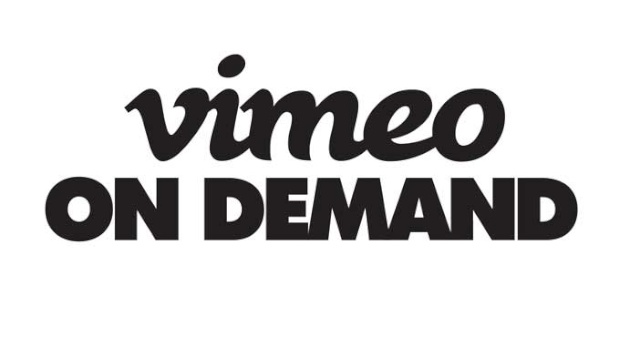 Vimeo announced today a $10 million investment in direct financial support and online services for eligible creators distributing their work using Vimeo on Demand. "The direct distribution movement gains momentum every day," said Vimeo CEO Kerry Trainor in a statement, "and we are fully committed to empowering creators with a vibrant alternative to the ad-dominated online video ecosystem for monetizing content."
Vimeo's $10 million fund will support the following initiatives. From the press release:
Expansion of Crowdfunding Program: Vimeo is expanding on its crowdfunding program announced at the 2014 Sundance Festival by extending access to part of its $10 million fund to select titles that have successfully raised $10,000 or more through a leading crowdfunding platform in exchange for an exclusive window on Vimeo On Demand.

Expansion of Film Festival Program: Building on its successful 2013 Toronto Film Festival program, Vimeo will use the $10 million fund to offer guaranteed funding in exchange for an exclusive distribution window to any film that has premiered at one of the 20 leading global film festivals throughout 2014.

Expansion of Title and Catalog Acquisitions: Vimeo will work with filmmakers and distributors to accelerate its investment in quality individual titles and catalogs suited to Vimeo's unique audience. ?

Vimeo PRO Grants: In addition to direct financial support for exclusive distribution partnerships, filmmakers that have successfully raised $10,000 or more through crowdfunding or have had a film premiere at one of the 20 leading global film festivals in 2014 will be granted one year of Vimeo PRO for free with distribution on Vimeo On Demand.?
Today's announcement is timed to the opening week of SXSW, and, in a conversation with Filmmaker, Trainor and GM of Audience Networks, Greg Clayman, placed it within the context of the company's overall growth and addition of services. "It's been a big year for Vimeo on the whole," said Trainor. "We have record Comscore numbers for January — 168 million total viewers worldwide. SXSW is a big stop every year for Vimeo. Last year was the year we opened up our Vimeo on Demand platform, [and now] we are deepening our commitment to the direct, paid distribution market."
Vimeo's viewership numbers show 80% year over year growth, with January's 41 million U.S. viewers an all-time high, says the company.
"The first time we started investing in content was at Toronto," continued Clayman, referencing Vimeo's offer of $10,000 to premiering festival filmmakers for their film's exclusive digital windows. "We put a wide offer out and had some real traction — we ended up with 10% [of eligible films] having their exclusive online premiere on the Vimeo window. At Sundance, we expanded that to the crowdfunding world with our audience development fund. Our curation team found titles they were interested in, and we made the offer to invest specifically for our own exclusive windows. A few hundred filmmakers have applied, and we are working with a half dozen working already."
In addition to the possibility of being curated and offered investment, crowdfunded films that have attracted over $10,000 in contributions are eligible to receive from Vimeo a free Vimeo Pro Account. Vimeo investment takes the form of an MG — minimum guarantee — against Vimeo's 10% split of revenues.
While Vimeo is making immediate offers to festival and crowdfunded titles, Clayman says they are just part of the company's new content strategies. "While we have got the crowdfunded titles, we are also opening the conversation to filmmakers directly. We are talking to distributors and lots of different groups about content that spans different categories and genres — short form, premium, action sports titles, instructional video, and whole series." Vimeo is also assisting filmmakers in developing websites as platforms for selling their work as well as translation. "We are working with partners, companies in that business, like Assemble," Clayman added.
For Trainor, these new initiatives go hand in hand with Vimeo's larger growth plans. "We are extremely invested in these investments in Vimeo on Demand, but to place them in a broader context, we also want to make sure our business is growing really quickly while we expand into this other facet." That growing audience, combined with its flexibility and tool set, is what Trainor sees as differentiating Vimeo from its competitors. "The interesting thing with Vimeo on Demand is that it is the first web-based open VOD platform with a significant audience attached. iTunes is the go-to [for transactional video] — it is fantastic, has been around quite a while longer, but it is not a web-based product. [Creators] have to meet [Apple's] pricing constraints, you only get a 70% share and you can't embed an iTunes player on your site. In contrast, we are open platform. You can embed a Vimeo player as a point of purchase. Youtube is in the hearts and minds really a free ad-based service. I see its transactional side as an experiment. Viewers expect 'free' [there], and that is hard to change."
"We are a different type of product," Trainor concludes. "More open and flexible and driving better economics for creators. And we're in the early stages."
Interested creators can learn more about Vimeo's Audience Development Program here. The 20 festivals in the Film Festival Program referenced above are listed as follows:
Berlin International Film Festival
Cannes International Film Festival
Edinburgh International Film Festival
Fantastic Fest
Full Frame Documentary Film Festival
Hot Docs
International Documentary Film Festival Amsterdam
International FIlm Festival Rotterdam
LA Film Fest
Locarno International Film Festival
New York Film Festival
San Francisco International Film Festival
Sheffield Doc/Fest
Sundance Film Festival
SXSW Film Festival
Telluride Film Festival
Toronto International Film Festival
Tribeca Film Festival
True/False Film Fest
Venice International Film Festival