Back to selection
The Women of SXSW: Butterfly Girl Director Cary Bell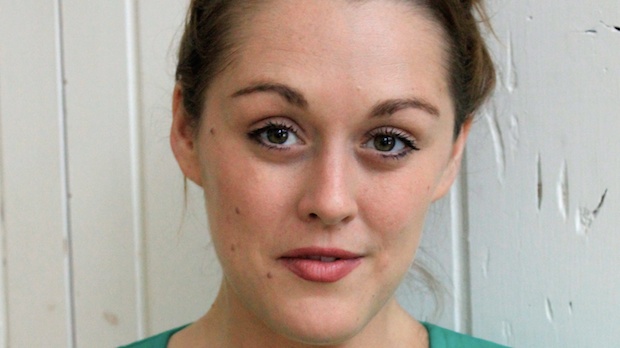 Cary Bell
Following "The Women of Sundance" article in our print and online additions, Danielle Lurie continues her coverage of female filmmakers with a series of pieces highlighting women directors at SXSW. In this email em>Butterfly Girl, which screens today, March 10.
Filmmaker: Why this movie? Why did you decide to do it?
Bell: Jess, our editor/producer, and I have been working on projects together off and on since college. I think when you click with someone creatively, in the way that we do, it's such a blessing. We also have similar working styles, ethics, and visions, so when we were both ready to try and make a feature-length documentary it was just a matter of figuring out how and what we were going to do. We had both met Abbie at one of her dad's shows and never forgot her; she has that ability to make a huge impression on everyone she meets. From the minute we thought of her as a subject it was like there was no turning back. Also, having access to her dad's music library was a huge selling point for us. We knew from the beginning this film would be very music driven.
Filmmaker: How did you go about raising funding for it?
Bell: Our fundraising efforts were really piecemeal, as it usually is for independent filmmakers. We had a really small team because we had to — just me and Jess and our DP — and we did everything we could to keep our costs low. We started with a small amount of initial self-funding that allowed us to get into the story and see what was there (which is the great thing about docs, you don't need a lot). But once we realized we had the makings of a feature-length film we launched a Kickstarter campaign, which was incredibly successful. Looking back on it, I have no idea how we did it, but thanks to a large community of people that raised up around us, we succeeded. That funding was able to take us through the rest of production and our first round of post then, after we had a rough cut, I went looking for a co-producer. At that point P&R Productions came on board and have funded us to this stage. It's been a difficult journey for both Jess and I, as it is for all independent filmmakers, and we've had to stop post at points along the way to go work other jobs. But here we are!
Filmmaker: What is an anecdote from the making of this film that should be legendary?
Bell: I'm pretty sure our d.p., Matt, is narcoleptic. That guy can fall asleep anywhere at any time then catch 10 minutes of shut eye and keep working for another 10 hours. Abbie and I have a photo album of pictures we would snap of him sleeping at different random locations. And, despite our strong desires, we only drew on his face once. I'm pretty proud of us for that.
Filmmaker: How much of your crew was female? Was hiring women a consideration for you?
Bell: From the beginning we have tried to build a female-heavy team purely because of the nature of the film's subject, not because of any feminist agenda. Because this story is about a real girl and her venerability, I needed to create a really intimate production environment where she would be comfortable. So when I was looking for a d.p., I have to admit, I tried to find a woman. However, I couldn't — at least, not one we could afford with the skills I needed. But I found Matt, who is the only guy in the whole creative team (besides Abbie's dad), and, bless his heart, he put up with all of these girls around him all the time. I was really impressed with that and he made Abbie feel comfortable. We have the film we do because of that nature. But, besides our male d.p., we have a female editor, a female EP, three female producers, a female subject, and one of our original musicians is female as well. This wasn't on purpose — it just sort of happened that way.
Filmmaker: Do you think a male director might have handled the making of this film differently? In your opinion, how did being a female filmmaker affect how this film got made?
Bell: There is no way a man could have made this movie, and I say that with the nicest intentions, but our subject is a teenage girl. What do men know about teenage girls? At a point during production I realized that having Matt (our male d.p.) in the interviews was affecting Abbie's answers, so I stopped bringing him and shot those myself. There are a few other scenes that I didn't bring him in to film as well. There was just no way Abbie was going to completely let her guard down around him, let alone around a male director. It's that intimacy that runs throughout the documentary, and it took me awhile to build that trust. It was hard for both of us, but in the end I think she and I bonded and became so attached to each other because I am a woman. I remember how horrible being a teenage girl was and a man cannot relate to that. But with that said, this is a film that men respond to as well because Abbie's story is universal – and she's such a bad ass!
Filmmaker: In what ways do you think being a female filmmaker/actress has helped or impeded your trajectory in the film industry?
Bell: This is my first film and I make documentaries so I can only comment on my experiences with non-fiction. To be honest, although I would love to make a narrative one day, I cannot imagine how difficult that must be as a woman. I know it's tough for us and although it's hard to know when you're in the moment, I do think because of my sex I deal with problems that male directors never face, but I think that's true for women in a lot of professions. It's something I choose to ignore and, instead, just kept pushing forward. But on the other hand, I would like to think that I bring a perspective to the table because of my gender and am able to tell stories that are intimate and build trust with my subjects. And I definitely have something to say and to share that is shaped by my gender. But I want to craft work that isn't gender-specific, that's just good cinema. I just happen to be a woman.
Filmmaker: How can we get more women making movies?
Bell: There is a distinct lack of females in production. I think it's seen as a man's game because of the rigid physical demands and the crazy hours, but women can handle tough conditions just as well as men. I think we have to move beyond the idea that women belong in the office first, then push women coming up to pursue production roles despite the sentiment that it's a boys' club. Having female mentors and role models is a great place to start. I'm always so excited when I meet young girls who want to work in film. At one point during production Abbie decided she wanted to be a filmmaker, and we came up with a whole plan for her. Then the next day she changed her mind. Ha! But, if you're reading this and you want someone to talk to about your career, email me! I remember being in media tech in high school and being the only girl, and when it would come time to group up for projects I was always left out. hat was terrible, and it made me feel like I shouldn't be working in film, but here I am and I'm grateful I had good friends, family and mentors who pushed me to pursue what I really wanted — to be a good director.
Filmmaker: Of the big blockbuster movies out there, which do you wish you had directed?
Bell: All of Quentin Tarantino's movies. Ha! I would love to make a brash, bold, gritty film that feels very male but is made by a female. Pulp Fiction is one of my all-time favorites, and I love the way he works with music.
Filmmaker: What's next?
Bell: Another verite documentary for sure — I'm not quite ready to jump into the narrative space. I'm working on a film set in an urban environment about ladies that hustle. I won't say more until it's further along, but it's going to be big, musically driven, sexy, and vulgar.
Filmmaker: What do you hope to gain from being at SXSW? Who would be your dream person to meet while there?
Bell: First and foremost I want to share Butterfly Girl with as many people as possible. I'm really hoping we pull large audiences and that people respond to Abbie's story. It would be a dream come true to have each screening full with people leaving the theatre talking about Abbie. For me, that's the goal and whatever happens around that will be what it is. I'm also secretly dreaming about having a good long conversation with Janet Pierson, who programs the festival. She's a force and although I've met her before, I've never sat down and really talked to her. So I will be part time stalking Janet.
Filmmaker: What is a question I should have asked but didn't that you think is relevant to your film? Please answer it.
Bell: I might be biased, but I think we had a really interesting production set-up. When deciding how to shoot the project I knew there was no way we could have more than two people in the room with Abbie and get the material I wanted, so it was just Matt and I. Once we really got going and Abbie started to learn more about how filmmaking worked, she would help me out and assist in some of the producing. It was so special and unique. I'm really amazed that our sound isn't horrible, ha, but thanks to a brilliant sound designer, mixer, and editor we have a great product that, in essence, was made by three people. That is reflected in the film, and we are all like family.