Back to selection
Born Out Of Necessity: Monica Peña on Ectotherms and its Immediate Post-Fest Streaming Launch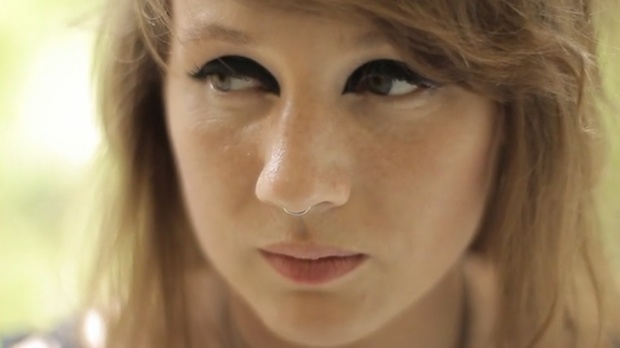 Ectotherms
For most filmmakers, having a feature on the festival circuit is bookended by anticipation. There's the nervous feeling that no one will ever agree to show the film, then the nervous feeling that the screening will go over terribly, followed by the anxiety-addled wait to hear from a distributor that your film will make it out of the enclave and into the public.
For her debut feature, Ectotherms, a no-budget take on four Miami teenagers ambling across their sun-blasted landscape on the way to a black metal concert, Monica Peña decided not to make waiting an option. After the film's premiere and a rave review in Variety — Guy Lodge compared it to Harmony Korine's early films, calling it among "the most striking world premieres at the Miami Film Festival" and "a pithily poetic view of adolescent ennui in the less salubrious stretches of Miami" — Peña capitalized on the newfound audience, deciding to self-distribute the film for $5 for one week only. Filmmaker spoke to Peña about this decision, as well as the process behind the improvisational and atmospheric film. You can watch Ectotherms over at the film's website from now through April 10. All funds will go toward the making of Peña's next film.
Filmmaker: Can you speak a little bit about the genesis of the project? Did you know the four characters beforehand? What attracted you to them?
Monica Peña: I was living and working in Los Angeles, but still connected to friends in Miami, my home city, and I thought that the creative work coming out of Miami was strikingly original and rooted in the experience of being from here.  There is also an impressive collaborative spirit.  People are always down to have a good time and make art.  It's a tight community so everyone involved in the project knew everyone else somehow.  And I thought that the aesthetics and personalities of this particular cast & crew would intersect at an interesting place.
Filmmaker: The film takes an observational approach, with action born purely from the characters' individual personalities, and their alchemy when they come together. How did you go about crafting their narratives? Did the improvisational nature lead to any challenges, cinematographically speaking? (I assume you were only shooting on one camera, but if not, please correct me!)
Peña: We approached the project without a script but with an expanded concept: ideas, images, moods, a narrative structure with gentle plot points, but we always deferred to the interactions of the non-professional cast in real spaces.  So if something more interesting happened than what we set out to capture, we shot that instead.
For example, on our first day of shooting, as we were setting up in Kami's backyard, his dad's friend Barna started a game of chess with Cassidy, just something to do while they waited.  Barna, who is Hungarian, knew we were shooting a film and so was thinking about film and started talking about Marguerite Duras and Alain Resnais, Hungarian influences on cinema, long takes, etc.  The conversation caught my attention, and I thought that these references interjected into the chess game spoke something to our film without seeming heavy-handed but rather clumsy in an honest way.  So we shot it, and Barna became a character in the film.
Our cinematographer, Jorge Rubiera, is a very talented narrative filmmaker in his own right and has a lot of experience with documentary. He was improvising along with the cast and has a very intuitive cinematic sensibility.  In his words, working in a hybrid style was the best of both worlds, as he could capture unanticipated moments but also get multiple takes when necessary.
Filmmaker: There are some experimental flourishes, such as narration from beyond the grave. Was this a sequence you thought out beforehand, or did you try different things on in the editing room?
Peña: Because of our approach to shooting, I didn't exactly know the movie we had when I started editing, although I trusted that we had laid enough conceptual groundwork to have something worthwhile.  It was really interesting and fun to watch all the raw footage and find and extract the movie from that.  There were certain elements suggested in the rough cut that I wanted to explore more, so Martha's beautiful narration on immigration and nostalgia did come later, as did Brad's final scene on Black Metal in the swamp.
Filmmaker: You're doing something unique not just with the film itself, but its distribution. You're utilizing the audience generated from the premiere and selling directly to whomever wants to buy. Was this plan in place before you screened at Miami, did it evolve out of financing strategies for your next film — why did you decide to do this?
Peña: We made the film with literally zero dollars, which was important to me because the movie is about a city where a lot of people build lives with very little and are defiantly resourceful.  After the encouraging response from audiences and press to our sold-out World Premiere, we're excited to keep our momentum going and understand that there are hard costs associated with that.  It's less strategic and more just born of necessity.  We need some money now, and luckily some people want to see this movie now.
Filmmaker: What platform are you using to distribute?
Peña: Just our website. The pay per view functionality is with a plugin called WP estore on our WordPress website.  It allows people to donate $5 or more via PayPal and then watch the Vimeo screener on our website.
Filmmaker: Speaking of your next film, what's it about?
Peña: It's about a couple whose relationship decays as their house rots around them.  It's sunny.