Back to selection
VectorMount Adds Movement to GoPro Action Shots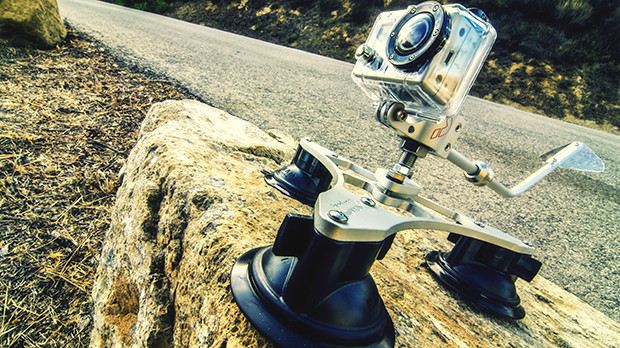 I stumbled on an interesting GoPro mount in one of the far corners of the NAB showroom floor yesterday. Though it shares a striking resemblance to a weather vane, VectorMount is a mount for vehicles that adds movement to action shots.
The camera is free to rotate with an aerodynamic tail extending from the back, straightening out the camera as the vehicle moves. What you get are some nice pans and movement from an un-operated camera mounted on a vehicle that's a little more exciting than just a wide static shot. A weight on the tail rod let's you adjust how fast the camera pans as the vehicle turns.
Check out the comparison video of two cameras mounted on the same vehicle – one with and one without the VectorMount.
There's also a nice collection of videos of the rig in action on their website. The basic kit runs for $249 and the VectorMount Full Package is $299, which also includes a dual mounting system to have an additional camera facing backwards.