Back to selection
Thunder Funder Talks its New Independent Film Financing and Production Venture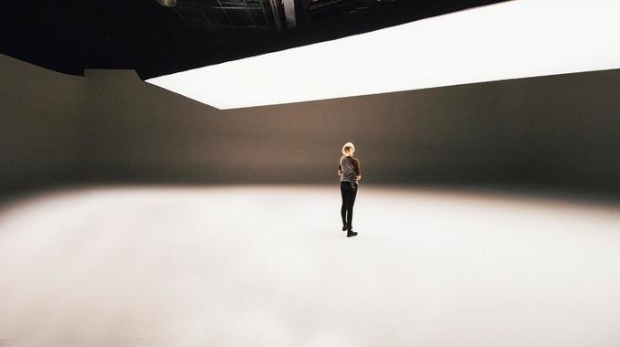 Thunder Studios
Thunder Funder is the recently announced film production arm of Thunder Studios, a Long Beach, California soundstage and production house, and it's making a bold play for independent projects. Rodric David, founder and CEO of both Thunder Funder and Thunder Studios, has announced $12 million in annual investment and partnerships with several other companies — post-production services vendor Pace Pictures, Red Digital Cinema and, to handle distribution, indie vet Cassian Elwes of Elevated Film Sales — to bring to independents "all the tools required to present audiences with a film that is truly the best it can be."
A dive into Thunder Funder's website, which requires registration, reveals more. Thunder Funder's model has quite a few moving parts, involving not just in-kind services but crowdfunding, a membership-based indie film community and a competitive greenlighting process. The $12 million breaks down as $1 million into up to 12 annual projects.
Applicants, who may submit at the site for one of two funding cycles per year, must pay an entry fee of $300, which includes a Thunder Funder membership. This membership offers filmmakers access to VIP events, livestreaming, bulletin boards, table reads, as well as entry into a talent resume database allowing members to be listed as available for Thunder Funder work. (Separately, this membership fee is $25/month.) Applications will be capped at 500 per cycle, and applicants must submit a script and, if available, a sizzle reel. A panel will winnow these applications down to 12, and a further cut to eight projects will be made through an interview process. Thunder Funder will then take those eight projects and launch equity and crowdfunding campaigns for them using the Park City, Utah-based Indie Film Funding platform. The six projects receiving the highest-percentage of their production budget via crowdfunding will then be greenlit for production.
To learn more, I conducted the below email interview with Joshua Hoover, Thunder Funder's Development Director.
Filmmaker: Are you guys putting equity into films, or is your contribution all in the form of in-kind services?
Joshua Hoover: Both.
Thunder Funder's investment will cover the larger portion of below-the-line costs, such as stage rentals, production offices, full G&E support, camera department, all post production, location services within Long Beach, mentorships through our partners, legal work, incorporation, and additional ancillary costs. We will also oversee and support the development of the project's website, social media, and print and media campaigns.
With the goal of producing 12 projects per year, we are able to access revenue sources that are normally unavailable to individual projects. For example, we are negotiating with consumer goods and other manufacturers for advertising and product placement in all of our projects. We are also negotiating with a few select banks who are interested in partnering with us to provide some debt financing for select projects.
Filmmaker: Is Cassian Elwes raising outside equity or pre-sales, or is he simply a rep for the sales of the completed films?
Hoover: Cassian is our exclusive producer rep for worldwide distribution.
Filmmaker: What percentage of the budget is required to be raised by the crowdfunding campaigns?
Hoover: We're looking to collaborate with filmmakers who have unique, low-budget projects with commercial potential. The intention of the crowdfunding is not meant to be an important part of the total film's equity. Thus, there is no ideal percentage. The purpose behind the crowdfunding campaign is to attract audience engagement and entice the filmmaker to champion the cause of the project. If we choose to support a project, we expect the filmmaker to be proactive about finding viewers; a lack of effort on the creator's end will only be to the detriment of their project.
Filmmaker: Are you taking active producing roles on these films? If so, who are the hands-on producers?
Hoover: Yes, we will be hands-on producers.
We predict that a small percentage of the projects with arrive with a small production team. That said, each project will be different, and we will fill in the various roles as are needed.
Thunder Funder will seek to engage the broader filmmaking community that is currently underutilized in the industry, in order to fill in certain below-the-line positions.
Filmmaker: Creatively, what kind of projects are you looking for? Particular genres, types of films, etc?
Hoover: We're looking for well-crafted, character driven content. From feature films, television, or web series, we will accept submissions from all genres without bias. The single caveat is that we want projects with commercial potential. That said, should a project have serious artistic merit, we will find the right audience for the material at hand.
However, at this time, we cannot support short films or documentaries – maybe in the future this will change.
Filmmaker: And finally, are you looking for films without attached producers? What about projects that have been creatively developed with existing producing teams?
Hoover: We welcome submissions that have existing teams, in any stage of development, as well as projects submitted by first time filmmakers with no attached crew.