Back to selection
Joel Bach and David Gelber on Years of Living Dangerously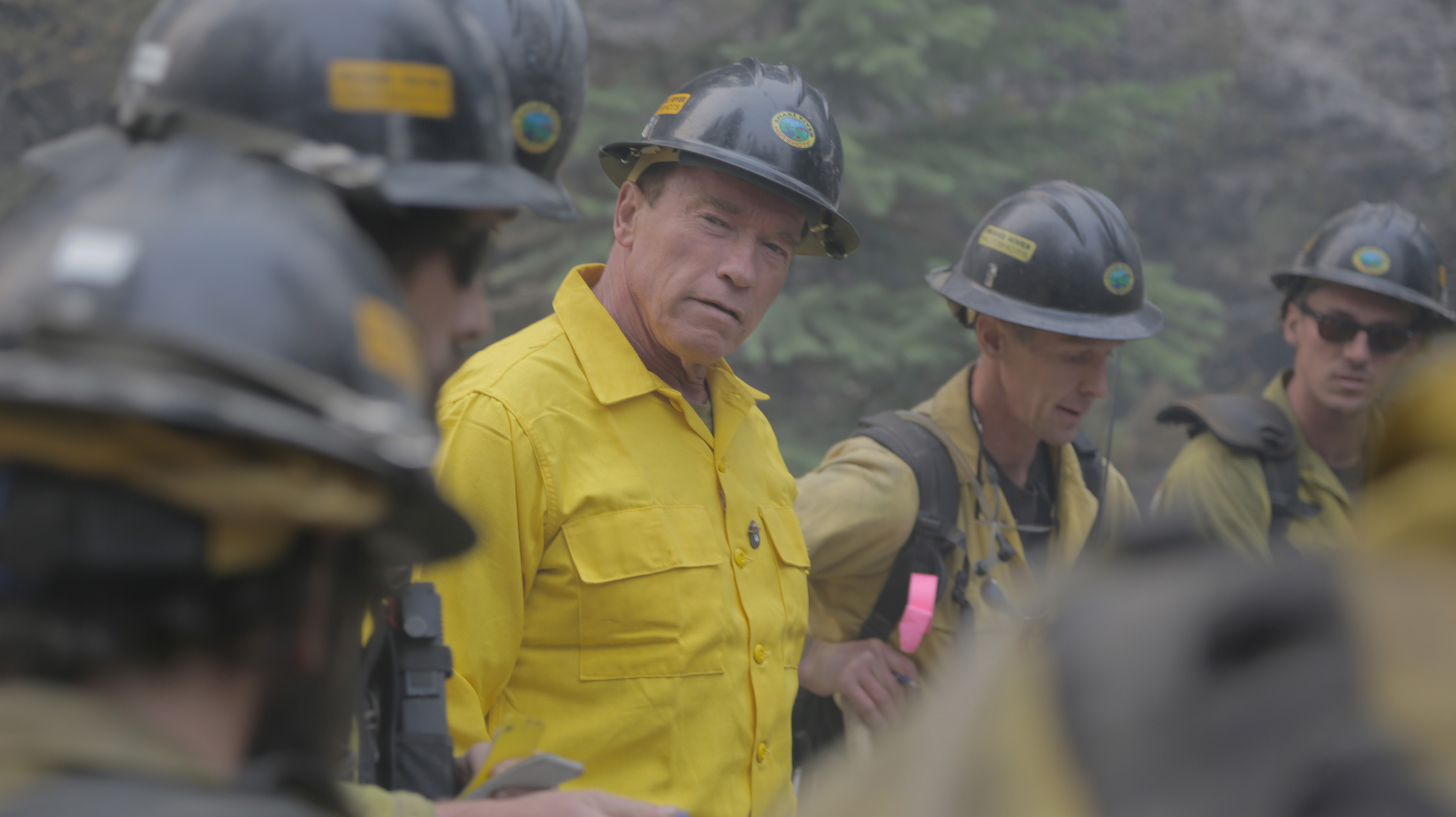 Years of Living Dangerously
The title Years of Living Dangerously could just as easily refer to the time its creators spent producing the recent series, and it has indeed been a busy few years for the journalists-turned-film producers Joel Bach and David Gelber. The pair left their posts at 60 Minutes several years ago to pursue a passion project, a long-form documentary on global warming. The result was a nine-part series that aired on Showtime this spring and, last week, took home the Emmy for the best nonfiction series, beating out Fox's fantastic, much-lauded series Cosmos. Now the team is gearing up for phase two of the release, a DVD release in the next two weeks that has the potential to reach many more viewers who couldn't access it in its initial cable TV broadcast — followed by a potential second season.
With the home distribution launch Bach and Gelber took the time to answer a few questions about the series' production and distribution strategy, including how they're attempting to maximize Years' exposure and potential real-world impact.
Filmmaker: Congratulations on winning the Outstanding Documentary or Nonfiction Series Emmy, as well as the Environmental Media Award and your other accolades. What kind of response have you gotten from viewers since the series aired earlier this year?
Joel Bach: The viewer response has been extraordinary, with fans saying this is the kind of story-telling climate change has needed. The viewers are now clamoring for a second season, because they want to know even more what will happen as global warming intensifies and what can be done to stop it. One complaint we have gotten is that, because we were on Showtime, the series wasn't available to more people. I completely understand and respect the frustration, but Showtime was the only network that stepped up and green-lit the project. Showtime ended up being a wonderful partner and we couldn't be happier with the relationship. However, we do want more people to see the show, and that will be possible very soon. The DVD is available on Amazon (and will come out on Sept 7), and the show will be available on all sorts of other digital platforms too, like iTunes.
David Gelber: For me, the most gratifying viewer response was confirmation that we'd figured out a way to tell the climate change story in a way that would resonate even with people who don't think much about the issue. We spent a lot of years at 60 Minutes learning how to tell stories with great characters and strong narrative arcs. We focused on doing that in Years, and I think that's why Emmy voters liked what we did. 
Filmmaker: Can you talk a little bit about the scale of the production and the fundraising? How did the deals with Showtime and Electus (for the international rights) come about?
Bach: David and I worked on the series for about four years, developing the idea, fundraising, casting and putting together the team. I'm not kidding when I say that every one of those days, even from the beginning, felt like a sprint. Neither one of us had raised money before, but we somehow managed to tap into a community of incredible individuals who cared about climate change and had the resources to make it all happen. The scale of the production was daunting, to say the least. Showtime told us to come back with no less than six hour-long episodes and no more than 10. Because it's Showtime, these are commercial-free episodes, so that ends up being a lot of screen time. We ended up producing nine episodes, which is equivalent to six feature-length films. That required the coordination of a big staff of producers, associate producers, production personnel, researchers, archival producers and PAs plus a huge stable of freelancers.
As for the Showtime deal, we were shopping the show around to all the networks and cable stations. There was real interest from a number of places, but Showtime ended up being the only outlet that allowed us to produce exactly the show we wanted to produce. They told us they would get out of the way — and they did — and when they intervened it was only to make the series better. In that regard, we are incredibly grateful to Matt Blank, David Nevins, Gary Levine and Joan Boorstein. Their input and notes were phenomenal, simple as that. Electus emerged in a search for the right international partner, and there too we couldn't be more pleased with the relationship. John Pollak and his team are doing a phenomenal job making Years available in markets all around the world.
Filmmaker: Even with Showtime onboard a project that large must have brought a host of unforeseen difficulties. What were some of the most challenging — and most rewarding — aspects of producing Years?
Bach: The most challenging thing about producing Years was the sheer size of the endeavor: raising enough money to do the kind of production we envisioned; managing the schedules of the superstar ensemble cast; and coordinating multiple shoots all over the world at the same time (in the end we did 800+ days of filming). For me, the two most rewarding things were 1) working with an A-list team of producers, editors, EPs, production staff, cinematographers and cast, and 2) engaging with our audience, an audience that has supported us and cheered us on from day one.
Filmmaker: Obviously one of your goals was to raise public awareness and motivate action, something a lot of documentaries on social or environmental topics have in common. What have you done with this release to maximize the amount of exposure?
Bach: One of the main things we've done is create a website that allows people to learn more about climate change, act on it, and share what they've learned with others. We also worked very hard to point our audience to all the various efforts underway by the many environmental NGOs, both in the show itself and then on the web and via social. I think also a key goal for Years was to show that MANY people care about the issue of climate change. We wanted to show that this isn't just a concern of Al Gore's but is rather a concern for all of us — thus the ensemble cast. Many of our fans, for example, had no idea that Arnold Schwarzenegger cared about global warming, even though as Governor of California it was one of his main concerns. So it was important that we show our audience just how many people out there are focused on addressing the issue.
Filmmaker: You mentioned the iTunes release. Are there going to be other platforms, such as VOD beyond Showtime On Demand, or transmedia/multimedia elements when the DVDs are released on September 7?
Bach: Yes, the plan is to make Years available on as many digital platforms as possible, such as Amazon Prime, iTunes, Hulu, Vudu, Netflix — the list goes on. Our digital partner, FilmRise, is in the process of making that happen right now. We'll be posting updates to our website regularly, so please stay tuned.
Filmmaker: With all that lined up, what do you hope for the series from this point out?
Bach: We hope to have a stellar international release, which is underway, and a big digital release, also underway. We're looking forward to seeing Years folded into curricula in middle schools, high schools and colleges, something the National Wildlife Federation is in the process of doing. We hope more and more people will come to our website and follow us on our social media channels, because there we will be launching some major campaigns to solve climate change (some of which will launch in September, actually). And we expect to continue telling the story of climate change in season two, in the hope that by continuing to tell this story it will wake people to action.
Gelber: Most industry veterans we spoke with warned us not to put all of our eggs in one basket, by which they meant we should come up with lots of pitches for shows that had nothing to do with climate change. But we left 60 Minutes to do this because we are convinced this is far and away the biggest story of our time. It certainly is the most serious threat the planet is facing and will face over the next several decades. So we're gonna stay focused. There are so many breathtaking stories, I guarantee we won't have to repeat ourselves.