Back to selection
Thom Yorke Explains Value of BitTorrent Bundles by Releasing a New Album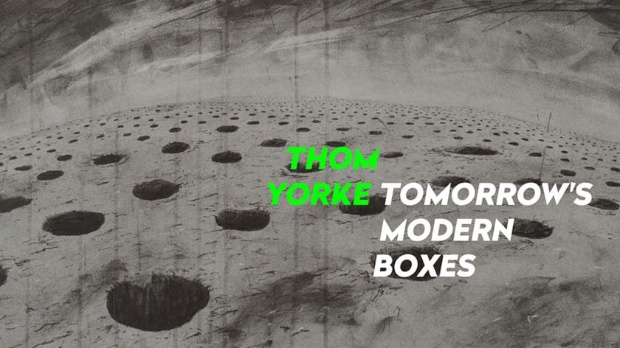 At the Sundance Artist Services Day at the IFP Filmmaker Conference, I witnessed — and wrote about — the confusion and sometimes anger that erupted during the panel discussion on BitTorrent Bundles. BitTorrent Bundles use the peer-to-peer file sharing protocol of BitTorrent to package, give away and/or sell digital goods. Some vocal members of the audience challenged the panelists to justify why filmmakers should lie down with a site many associate with piracy.
Replied BitTorrent's Director of Brand Marketing, Straith Schreder, "It is a separate website and has nothing to do with the pirate ecosystem. As for monetization, one way people monetize their work is to drive traffic to iTunes, another way is email gates, which are part of the file. Coming soon is opportunity to make that a pay gate."
An even better argument was articulated today by Radiohead's Thom Yorke, who released his new album on the platform. Here's the announcement by Yorke and producer Nigel Godrich:
As an experiment we are using a new version of BitTorrent to distribute a new Thom Yorke record.

The new Torrent files have a pay gate to access a bundle of files..

The files can be anything, but in this case is an 'album'.

It's an experiment to see if the mechanics of the system are something that the general public can get its head around …

If it works well it could be an effective way of handing some control of internet commerce back to people who are creating the work.

Enabling those people who make either music, video or any other kind of digital content to sell it themselves.

Bypassing the self elected gate-keepers.

If it works anyone can do this exactly as we have done.

The torrent mechanism does not require any server uploading or hosting costs or 'cloud' malarkey.

It's a self-contained embeddable shop front…

The network not only carries the traffic, it also hosts the file. The file is in the network.

Oh yes and it's called

Tomorrow's Modern Boxes.

Thom Yorke & Nigel Godrich
A free song can be downloaded, and the album costs only $6. Buying it, a process which included installing BitTorrent and logging into PayPal, took me about 90 seconds. For an example of how a film can use BitTorrent Bundles, check out the page for The Act of Killing.