Back to selection
Dan Berger on Why Oscilloscope is Selling Their 35mm Prints on Craigslist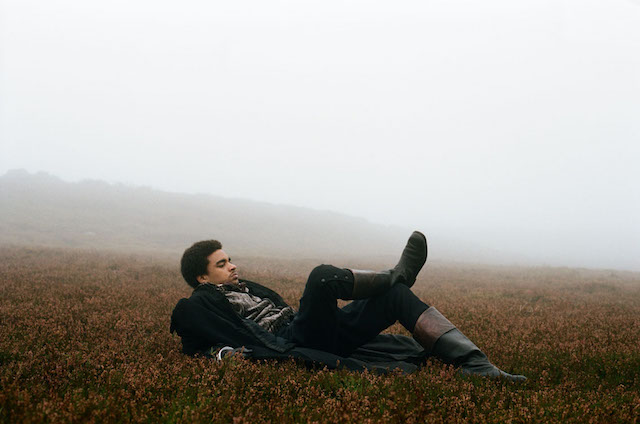 Andrea Arnold's Wuthering Heights
A somewhat unsettling Craigslist ad made the rounds on Twitter on Wednesday night, offering up "indie film prints" for the grand total of $1. The dollar was a placeholder, but the offer was very much real: Oscilloscope was "cleaning (ware)house" and looking to sell 35mm prints of Wuthering Heights, We Need to Talk About Kevin, and a handful of others to the highest bidder. Though the post is now flagged for removal, I reached out to Oscilloscope's Dan Berger about why the company was trying to find a new home for their own property. Immediately, he assured me that the future availability of the films is secure, and that "they aren't purging them from existence or relegating them to private collections." Rather, Oscilloscope is "keeping [a] stock that we feel is sufficient to continue to service requests, and we have also been working with many archives and organizations over the last number of weeks to ensure that appropriate levels of preservation are kept in place for these films."
Filmmaker: The prints are being sold for "personal use only," but how many people have the capacity to screen a 35mm print at home? Do you feel like prints are moving into the realm of nostalgia collectors items such as records, only…unusable?
Dan Berger: Based on the response, surprisingly a lot! I think film will always have its place, certainly amongst people who are keen on nostalgia, but with continued, concerted effort from influential people (Paul Thomas Anderson and Quentin Tarantino, for example), I think it'll also remain something tangible not merely to collectors. I don't think records exist solely for collectors (I wouldn't consider myself a collector and yet I purchase them) and I think film could definitely continue to exist in a similar way. Maybe not on a consumer level, but certainly on a creator level.
Filmmaker: Are you getting rid of the prints simply because they're collecting dust? In light of your Kickstarter to restore River of Grass, does this maneuver to sell off prints look a little odd?
Berger: That and the fact that doing so can get them into loving, appreciative hands. [Regarding River of Grass], these other titles are films that were new when we acquired them. They're in good shape and haven't been ravaged by time or neglect, and they're all readily available (from us!). River of Grass needed some TLC. We wanted to give it that and introduce it to new and old audiences.
Filmmaker: Will the new owners receive a discount for any screening opportunities they might curate?
Berger: Maybe — they can certainly hit us up and ask. We're friendly people.
Filmmaker: How much are you being offered per print?
Berger: Anywhere from one dollar to thousands of dollars (actually!). I'm really heartened by the response.