Back to selection
Fotodiox's GoTough Filters Add More Image Control to Your GoPro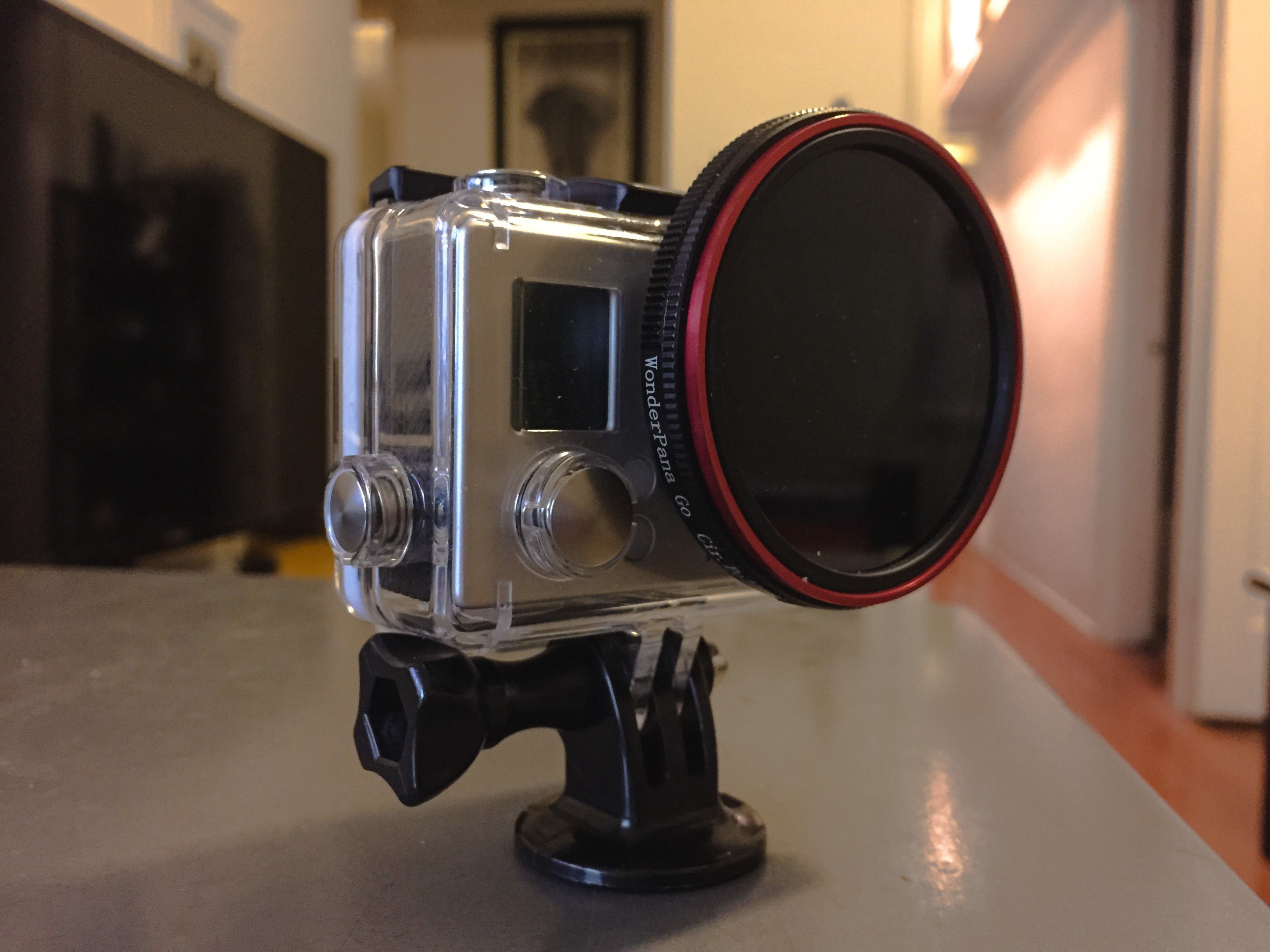 While GoPros shoot great action footage, there's some effects you may want that can only be achieved through filters.
Fotodiox offers a filter set and mount to offer more control over your GoPro image with their GoTough filter adapter and WonderPana filters. I tested out a set with the HERO 3+. The kit really depends on the housing used, so it can work with a HERO3 or HERO4 too and there's an adapter for older HERO3 housings.
The kit comes with a 53mm filter adapter, UV, ND8, and a polarizer filter. Because of GoPro's auto settings you won't see much of a difference with the ND8 on, but it could come in handy if you're somewhere very bright and want to darken the image or prevent blowouts. Out of the kit the polarizer is the most useful. It's great outdoors, helps with the contrast in the skies and can cut down on reflections with glass or water.
With the HERO3+ kit, the mount secures to the GoPro case with a screw, so it's not a quick on/off job. However, once on, it feels really secure. The one annoying thing is it makes opening the latch to the camera really difficult, so you need to plan out loading the camera and attaching the adapter accordingly.
If you're looking for a little more control or protection of the image from your GoPro, the GoTough filter adapter is a very solid and inexpensive solution. Fotodiox offers a lot of other filters outside of the kit, including macro and underwater filters.
The Standard Kit reviewed sells for $39.95. Kit was provided for free for this review.
Joey Daoud is a documentary filmmaker based in Miami. His latest project, Strike: The Greatest Bowling Story Ever Told just kicked off the Made with Kickstarter series on The New York Times. You can follow him on Twitter at @C47 and Instagram@C47Joe.