Back to selection
PolarPro Has Tons of Clever Rigs for the GoPro Action Shooter
I know, another company with more GoPro accessories. At first I was skeptical that I'd see something new, but as someone who dives and hikes, just about everything I saw from PolarPro solved a lot of mounting and accessibility problems I've had in the outdoors, from keeping the camera quickly accessible to adding extra power.
It's not much of a surprise these are well thought out accessories. Company founder Jeff Overall is an action sports enthusiast himself and was looking for a decent polarizing filter for his GoPro for snowboarding. When he couldn't find one he made it and started PolarPro during his last year of college. Three years later he's got a slew of underwater filters, macro lenses, and a new line of rigs for both above and below water filming.
PolarPro has a clever quick release system that works with two of their products – the Strap Mount and ProGrip. Click here for a video of the quick release in action.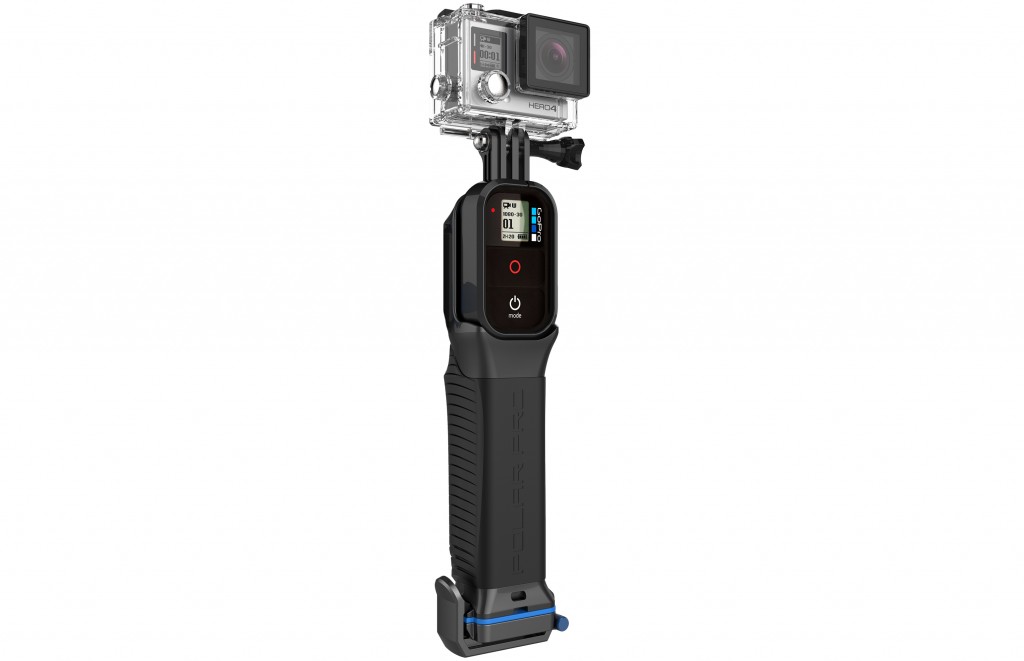 The Strap Mount will clamp on to a backpack strap or BCD for divers. You can attach the quick release plate to your GoPro housing for easy reach of your camera.
If you want a little more control and grip of the camera, you can add the ProGrip. This is a short handle with your GoPro mounted on top, along with a slot to place the remote beneath the camera, for easy one handed start/stop recording. The handle has a waterproof latch to store a few extra batteries. On the back is the same quick release system to mount onto the Strap Mount.
Each will sell for $29 or both for $49.
PolarPro also has a line of extension poles (aka selfie sticks). The No-Show Extension Pole has an adjustable angled arm to get more of the pole out of the shot. The PowerPole has a built in rechargeable battery with two USB ports by the camera head (for the camera and a light or accessory), to add up to another 10 hours of filming. $49 for No-Show, $99 for PowerPole.
For more on these and other PoloarPro products, including power integrated cases and drone specific filters, visit their website.
Joey Daoud is a documentary filmmaker covering new gear from NAB. His latest project, Strike: The Greatest Bowling Story Ever Told just kicked off the Made with Kickstarter series on The New York Times. You can follow him on Twitter at @C47 and Instagram @C47Joe.