Back to selection
"I Went to Art School, Not Film School": Jennifer Reeder at IFP Film Week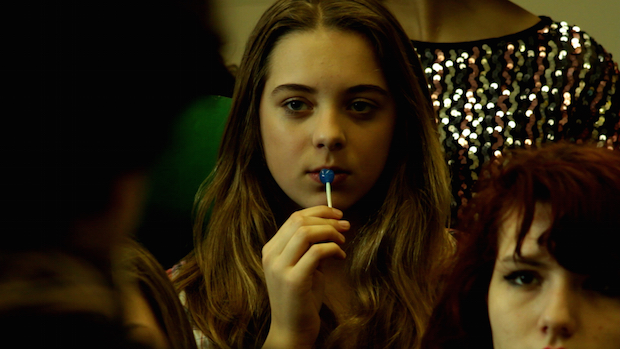 A Million Miles Away
[Editor's note: this is Jennifer Reeder's second guest post from IFP Independent Film Week. Her first can be found here.]
Coming to you live from the end of Independent Film Week. My script As With Knives and Skin was part of the Emerging Storytellers section of the Project Forum. I not only survived, I thrived! I pitched my a$$ off and had a really successful week – if success is measured in great connections, meaningful conversations, advice received, notes taken and a general mutual love of Indie filmmaking.
I went into this week with a script that recently won a Creative Capital Grant and has garnered support from EP Gill Holland, who also worked on Eliza Hittman's recent first feature film It Felt Like Love. Leading with this information during conversations was really important. Potential producers, casting directors, agents, financiers etc. want to know that there is already interest and support for the project. I also came to each conversation with great news about my two most recent short films, A Million Miles Away and Blood Below the Skin. These two films feature content directly related to my IFP project and, in 2015, Million screened at Sundance in competition and Blood screened at Berlinale in competition. People lean in closer when they hear that. They know that I am committed to the content/characters and I am the kind of filmmaker who loves and needs to make films.
I cannot imagine waiting around several years, wringing my hands in hopes of making a feature. I want to make films and I understand that not all ideas should be a feature length. My advice to a first time screenwriter/director is to make a few shorts. Having content ready to show goes a long way in terms of accelerating the conversation. I was also very clear with everyone I talked to that I went to art school, not film school and I came to filmmaking as a dancer – much like Maya Deren. The people I spoke to this week seemed supportive of the idea that I bring an innovative approach to my filmmaking process. I know the rules, but I also like to break them.
Overall, I had a fantastic week. I met people who I am certain will be part of my filmmaking process for a long time. I have lots of ideas for future projects in various forms-shorts, features, series, episodes, etc. I followed up with everyone I met immediately and received responses back just as quickly. I am riding a wave of tangible momentum – get with me or get out of the way. Huge thanks to IFP and all the industry professionals and congrats to all the other invited projects.