Back to selection
IFP Announces Fall and Winter Slate for the Theatrical Screen Forward Series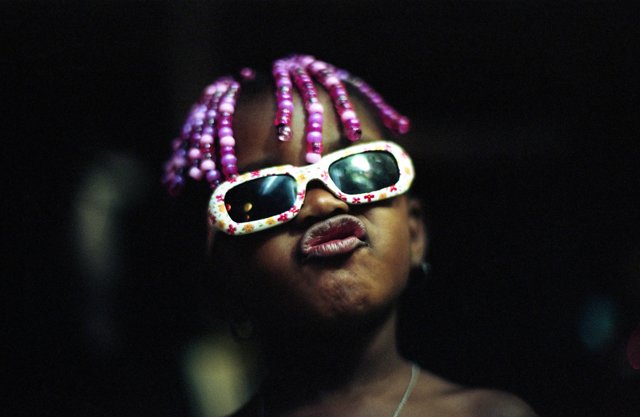 Field Niggas
IFP has announced the complete lineup for the Fall and Winter season of their Screen Forward series. The four films, Field Niggas, Funny Bunny, Cronies and Henry Gamble's Birthday Party, will each receive a weeklong theatrical run at the Made in New York Media Center by IFP in Dumbo. Read up on the films below.
October 16 – October 22
FIELD NIGGAS, directed by Khalik Allah
A wise-cracking, probing urban flaneur, Khalik Allah paints an impressionistic portrait of the loiterers and denizens in and around 125th Street and Lexington Avenue in Field Niggas. Beneath the bright lights of a corner convenience store, Allah wields his crystalline gaze on a series of faces and personalities as they ruminate on race, societal inequalities, family, drugs, homelessness, romance, police brutality, and, ultimately, their histories, in a collective chorus.
Though un-synced, the visuals and narration perfectly complement one another, forging a viewing experience that functions as a near interactive tapestry as the stories' strands envelope your conscience. Animated street photography at its apotheosis, Field Niggas carries a heady, haunting undercurrent, with aesthetic panache to burn.
(World Premiere: True/False Film Festival 2015)
November 13 – November 19
FUNNY BUNNY, directed by Alison Bagnall
Gene spends his days canvassing about childhood obesity. One day he canvasses Titty, an emotionally-arrested 19-year-old who has successfully sued his own father to win back a large inheritance and gotten himself disowned in the process. Gene discovers that Titty has an ongoing online relationship with the beautiful but reclusive Ginger, who is an animal activist. Gene convinces Titty to make a pilgrimage to meet Ginger where the two men form a close bond despite both of them being drawn to the enigmatic Ginger, who is in need of rescue.
(World Premiere: SXSW Film Festival 2015)
December 11 – December 18
CRONIES, directed by Michael J. Larnell
Louis and Jack have been friends since forever, so how could anything as lame as adulthood change that? But Louis's first adorable attempts at grown-folk business are increasingly at odds with Jack's ceaseless quest for new damns not to give. One hot summer day, Louis makes plans with his new friend Andrew, and Jack refuses to get left behind, both metaphorically and literally. Twenty-four hours later, everything has changed.
(World Premiere: 2015 Sundance Film Festival)
January 8 – January 14
HENRY GAMBLE'S BIRTHDAY PARTY, directed by Stephen Cone
Henry Gamble's Birthday Party spans the 24 hours containing the birthday pool party of 17-year-old preacher's kid Henry Gamble. The night before the party, Henry and his friend Gabe, have a sleepover. Typical teenage boy chat quickly turns sexual, and it's silently implied that Henry, on a search for identity, has a crush on Gabe.
(World Premiere: 2015 Maryland Film Festival; Official Selection: BAMCinemaFest 2015)