Back to selection
Recipients of 2015/2016 TFI New Media Fund Announced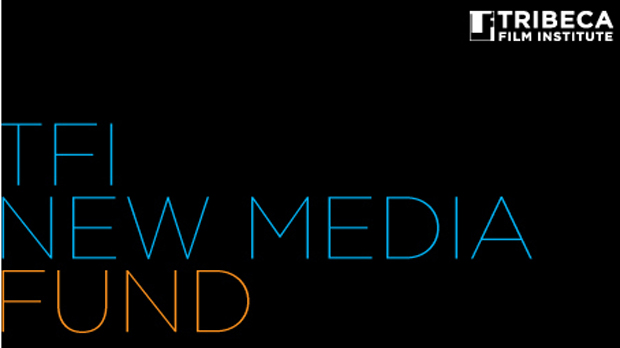 Tribeca Film Institute (TFI), in partnership with Ford Foundation's JustFilms initiative, has announced the grant recipients of the 2015/2016 TFI New Media Fund.
Grantees were selected by an advisory board comprised of Just Vision's Julia Bacha, director Malika Zouhali-Worrall (Call Me Kuchu), director-producer Sandi Dubowski (Trembling Before G-d), Google's Lisa Steiman and Chicken & Egg Pictures' Jenni Wolfson.
The fund provides monetary grants and support to nonfiction, transmedia projects which tackle a social issue. Each of the three selected projects will receive $50,000 in funding as well as expert mentorship for producers to help them develop their projects and build engagement with audiences. You can see previous projects supported by TFI New Media Fund here.
From psychological damage caused by sensory deprivation to body armor created to protect those targeted by police brutality, this year's TFI New Media Fund grantees cover a wide variety of topics.
"We see the power of moving-image storytelling as an important component to disrupt dominant cultural narratives that drive inequality around the world," said Cara Mertes, director of JustFilms at the Ford Foundation, in a statement. "Each of the projects selected for the TFI Media Grant are challenging our assumptions, pushing us to think differently, and charting new and provocative terrain for digital storytelling."
Below are the recipients of the 2015/2016 TFI New Media Fund grants (descriptions courtesy of TFI):
6X9
Key participants: The Guardian; Francesca Panetta and Lindsay Poulton
Right now, more than 80,000 people are locked in a 6 by 9 foot concrete box. They have no human contact, every element of their environment is controlled. The sensory deprivation causes severe psychological damage. It changes them, they become invisible. We will invite participants into their world.
THE ARGUS PROJECT
Key participants: Gan Golan, Raquel de Anda, Julien Terrell, Ligaiya Romero
The Argus Project is a suit of tactical counter-surveillance body armor – embedded with 20 cameras – designed to protect those targeted by police brutality. It asks the question: If police wear body armor to protect themselves in public, what does the public need to wear to protect themselves from the police?
ROLL RED ROLL
Key participants: Nancy Schwartzman and Jessica Devaney
An augmented live-action role playing game based on the documentary Roll Red Roll that explores the aftermath of a sexual assault in small town America.