Back to selection
Rotterdam International Film Festival Director Bero Beyer on His New Position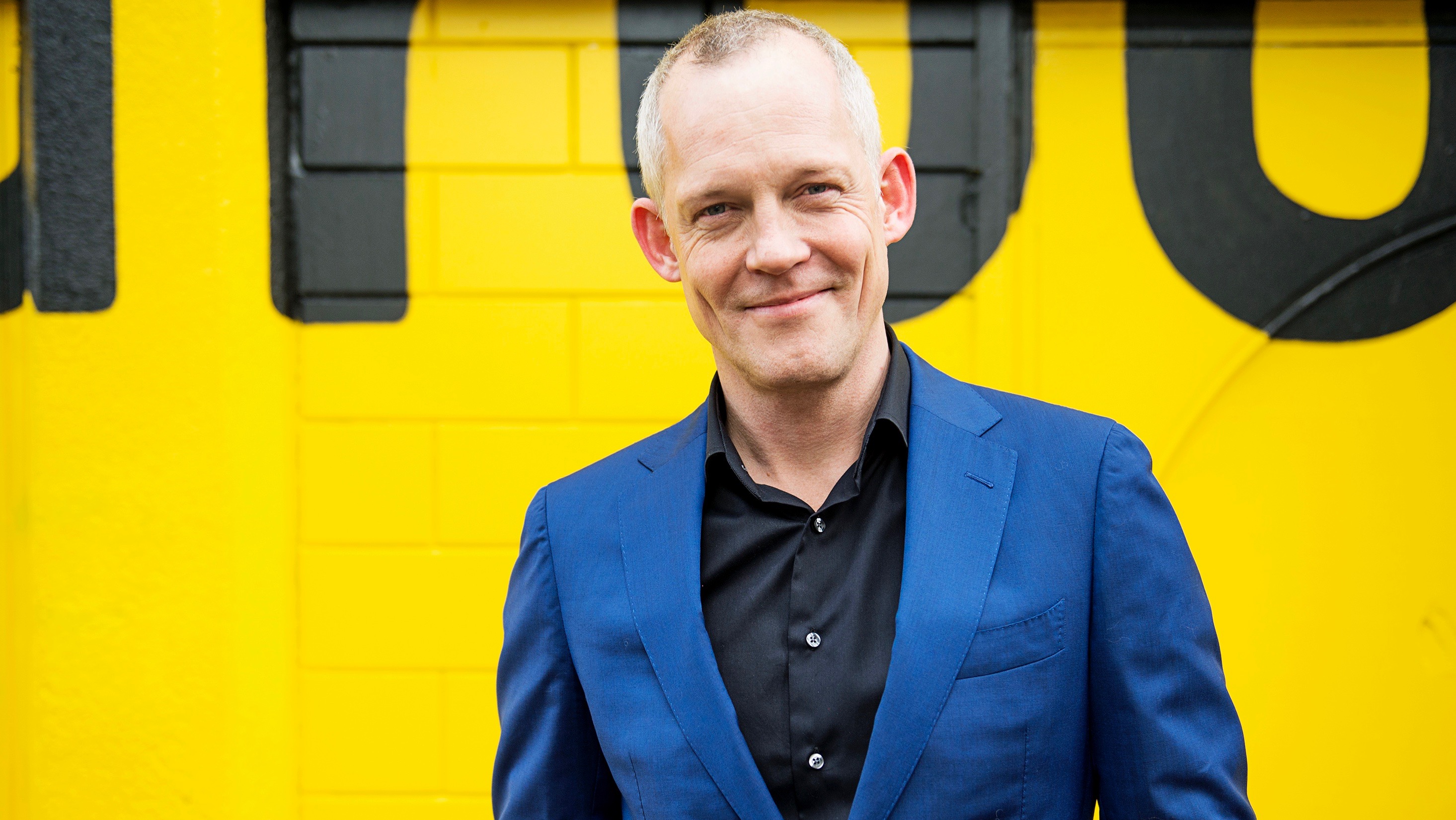 Bero Beyer
"Are you the new festival director?" asks a woman after briefly interrupting our interview. She approached us to ask for directions to a screening room in de Doelen, the central hub of Rotterdam International Film Festival (IFFR). In his native Dutch, Bero Beyer provides what seems to be an elaborate route, but the woman is satisfied. "It's a great one," he tells her in English after learning the title she's off to watch. All at once, the woman realizes who she's talking to but asks for confirmation anyway. "It's so nice to meet you, sir," she blushes, rushing off to catch the film.
Tall and thin, in a dark blue suit, Bero Beyer is a recognizable figure gliding around venues, in and out of screenings, parties, and events at Rotterdam International Film Festival. Known mostly for his producing work, Beyer helms the 45th IFFR, having been appointed artistic director just over six months ago. In his new role at the festival, Beyer is taking it all in. From interacting with guests and dancing with filmmakers, to participating on panels and giving interviews, Beyer is everywhere as the new face of IFFR.
If there's any evidence of fatigue, it's heard only in his voice, which by the time of our interview on the last day of the festival, is still less raspy than most first-timers after one night at Sundance. The evening before we meet, Beyer was cheering from the first row at the awards ceremony as winners claimed their prizes. Eight hours after our interview, he's sipping a fish-bowl sized gin and tonic at the closing night party. I spot him skeptically taking in the bizarre "performances" of scantily clad and hyper-sexualized women in masks, leotards, and schoolgirl outfits. Party planning seems to be one IFFR-related task outside of his purview. And yet, the scope of the festival — with never-ending energy, wide-ranging, often wacky programming, and sometimes suspect party ambiance — is personified in the form of Bero Beyer himself. He may not take credit for the success of Rotterdam's 45th festival this year, but by breathing new energy into it, he's laying the groundwork for the success of future festivals to come.
As Artistic Director, how are you now experiencing Rotterdam differently than from past festivals? I'm very lucky to have been here as a regular guest for so many years and to have worked here as a volunteer many years ago. When I was here as a producer or as a funder, it's always had the magic of putting the focus on cinema first. First is the film, and then comes the rest, the business that comes after. That's always been at the heart of Rotterdam — to take the time to really enjoy what we've labored on, to discuss it and see what new ideas we can come up with. At the core, the festival is about new ideas, and that energy gives Rotterdam a special feel.
What else do you see as unique or specific to Rotterdam? It's an audience festival. It's a huge difference to show a world premiere to the public than at a press and industry screening. For an audience to take it in as it was intended actually gives a film more value later on. If you want to sell your film, it's important to get it in front of industry and distributors, but it starts by letting the film be a film first. And that's Rotterdam. 
What sort of changes did you come into the job hoping to initiate? In terms of how to improve the festival and keep it relevant or more relevant, we started by talking about what I enjoy most about Rotterdam. Anything that I'd like to change or the evolution I hope to see for the festival will take time. Making a film takes years, and changing a festival takes a long time too. So what I tried to do with my first festival here is set up a clearer context for the program so that films are appreciated for what they are, for what they're intending and daring to do. This involves being clear in how we present the films and in giving them the attention they all deserve, which makes it easier for the public and for industry audiences. We changed the competition from a broader selection to a mere eight, which means that per film, they each get more attention. They each get one dedicated day to their premiere. We've also created a second competition, the VPRO Big Screen Award, which is for films that should be seen and distributed in theatres. The competition is also eight films, and helps the festival as a platform become more important. These are two very different competitions — one recognizing new cinema and talent and delving into that discovery, and the other recognizing a big audience film.
There's so much programmatic variation. You don't think there's too much or that the festival is too big? I like that the festival is so big because we can develop and draw attention to things like retrospectives. We have fantastic programmers who take time finding and researching filmmakers — like Pere Portabella for instance, who's not necessarily well-known outside of Spain oddly enough, but who is connected to filmmaking in a way that is refreshing and relevant to film today, and gives historical context to what was once daring. If we are specific enough in how we present all our programs, we can grow in all kinds of directions.
Are there any festivals you particularly like that will help you to influence or shape Rotterdam? Compare it to food or music or film. There are various tastes. I like many other festivals for what they're specifically good at, in their specific environments. I can have great times wherever I go at such festivals because of that. There are lots of smaller ones that I really like because you really get to meet people, and huge ones I also like because I can watch great cinema and do great business. Rotterdam has its own feeling and atmosphere. By not putting out a red carpet or keeping audiences at bay, but by trying to immerse them, we are open or more free and outspoken in a way. In this sense, Rotterdam provides a safe and intimate environment even though it's huge. We do have close ties to the Busan festival in South Korea, which has modeled a lot of how it deals with filmmakers and markets and funds on Rotterdam. But what's so great is to be involved in their local or semi-local film industry. To go to Busan and bring the Netherlands outside is just as important for us as bringing the world to the Netherlands.
Some people say that you are revitalizing or saving the festival. What do you say? That implies that Rotterdam would need saving. After 44 years showing independent cinema, it's been proven how important Rotterdam is, how it's both big and intimate at the same time. The festival doesn't need saving. But it's always been part of the festival to rejuvenate itself, and the strength of this festival is to be self-critical at times, in the way that it works and the way we help filmmakers. My predecessor, Ruger Wolfson, started IFFR-Live for instance, which is an amazing idea. Pushing a film outside in that way works so well, and that's really what it's all about. So any energy I can bring to the table that's received warmly, I'm happy to bring. But, saving? Let's not overdo it, shall we?