Back to selection
Here's How to Direct Catherine Hardwicke-Style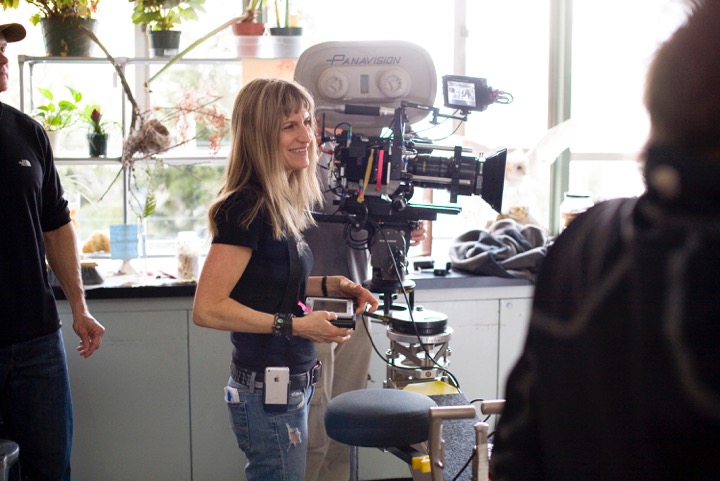 Catherine Hardwicke
With Twilight in 2008, Catherine Hardwicke became the first female director to launch a successful blockbuster movie franchise (the film grossed $400 million worldwide). But rather than direct the sequel films in the blockbuster series, Hardwicke opted to take on more daring fare, such as Red Riding Hood, a dark re-telling of the fairy tale.
But when that 2011 film was both a critical and financial disappointment, Hardwicke found she was no longer a hot commodity in Hollywood. Unlike male directors who are allowed a flop or two, female filmmakers are held to a higher standard, she quickly found. Instead of vying for the next superhero franchise, Hardwicke has focused on passion projects, including, most recently, the video for Lady Gaga's "Till It Happens To You," which was nominated for an Academy Award for Original Song (from the documentary The Hunting Ground), and the friendship drama Miss You Already.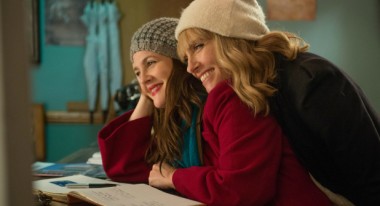 Written by the British comedian Morwenna Banks, Miss You Already stars Toni Collette and Drew Barrymore as Milly and Jess, two best friends whose relationship frays when Milly develops breast cancer. The film, which was released by Entertainment One in November 2015 to favorable reviews, recently hit digital and Blu-Ray and DVD.
Along with screenings of Miss You Already, Twilight, and her debut film, Thirteen, Hardwicke presented a Masterclass in Directing at the 9th annual POWFest in Portland, Oregon, from March 3-6.
Hardwicke spoke about how working as a production designer on films by David O. Russell (Three Kings), Richard Linklater (The Newton Boys, SubUrbia), Cameron Crowe (Vanilla Sky), Lisa Cholodenko (Laurel Canyon) and other directors served as a film school of sorts for her.
"I got to be a first-hand creative partner with a lot of creative people, and I would just watch what they were doing on the set and think what can I learn from that person so I had more tools in my toolkit," she told the audience at the historic Hollywood Theatre.
Here are some of the filmmaking tips Hardwicke shared in her Masterclass:
Go with the momentum.
Hardwicke said she is always juggling a handful of projects and once one of them starts to develop momentum, she goes with it.
With Miss You Already, Hardwick said, "The day I found out that Drew Barrymore signed on to the movie, I had just nine weeks of pre-production. When I landed in London at that point, I had Drew Barrymore and Toni Collette, no other actors and no locations, no line producer, no budget, no schedule, no nothing. It was like Death Race 2000."
But since she had Collette and Barrymore onboard, there was no turning back.
"Sometimes having momentum is what gets your movie made. You start getting people excited about it. This is happening. 'I've got this actor, this is when the weather is happening.' You want to keep that momentum going or else it slows down and then it never gets made," she explained.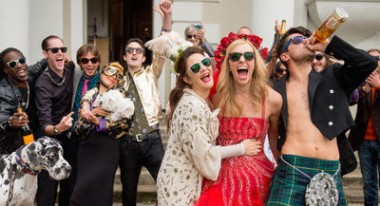 Keep your actors excited.
Getting an actor to sign on to your project is just the first step in the process. Hardwicke said, "Once you get an actor to technically say 'yes,' then you've got the next problem: will they actually show up and play the part? If you read the trades, you find out people are attached to a movie and then they drop out. As a director and producer, you've got to keep the person excited about being on this project so that their agent will actually negotiate — especially when they find out how little they're going to be paid!"
To get her lead actresses enthused, Hardwicke involved them a bit in her creative process, including her look book, which featured inspirational hair styles and wardrobe for each of them.
"I was trying to send Drew Barrymore fun things that would make her excited about the project," said Hardwicke. "I went and found a houseboat and I took pictures of it and sent them to Drew saying 'This is going to be your houseboat [in the film].' That sounds fun to an actor, right? It makes it more real. It's exciting."
To attract other actors to the project, Hardwicke created a look book for each of the film's key roles so that even the smaller characters would be interesting to play. "Let's infuse each character with personality, specificity," said Hardwicke.
Get your actors together before rehearsal.
For Miss You Already to work, it was essential that the audience believe Milly and Jess' relationship. Hardwicke had the actresses spend time together in advance of rehearsals so they could form a genuine bond.
"Our whole goal as a director is to get actors together, to see how they react together and to see how their chemistry is," Hardwicke explained. Once Jacqueline Bissett signed on to play Milly's mother, Hardwicke got the two together in the same room to see if she believed them as mother and daughter. (She did).
"You're evolving and you're developing your concepts every time you have a chance to get the actors together," she said.
Do your research.
With any project, but especially one that involves a medical condition such as breast cancer, it's essential to get the details as accurate as possible. Not only does Collette's character undergo chemotherapy during the film, but Barrymore's character undergoes fertility treatments, gets pregnant and eventually gives birth. It was important to Hardwicke that the film portray these experiences realistically.
"Of course, we did a ton of research. We found real people who had gone through a very similar process [of breast cancer and chemotherapy]," said Hardwicke. "These kind of stories helped us visualize what kind of movie we're going to make when you do real research."
Hardwicke and Collette spent time with specialists making sure they got the details right.
"Toni and I met and hung out with nurses, doctors, oncologists and other people who could tell us about their similar experiences," she explained. "You want to get as grounded as you can, understand all the details of your characters so that you're going to make it real…You've got to get the details right. God is in the details."
Think in terms of color palettes.
"I'll take a painter or a painting or photography and say [to the crew], 'This is an example of the colors. If it's not in the painting, don't have it on the set.' Sometimes that really helps to create a beautiful visual cue for the movie. For example on Twilight, there was a very distinct palette, like nobody was allowed to wear a bright yellow shirt. You didn't see bright orange or red. That way it had this beautiful unity, like the Pacific Northwest."
With Thirteen, Hardwicke said, the color palettes reflected the emotional journey of the characters, becoming darker as the girls' relationship intensified and they delved further into sex and drugs.
Prepare in advance as much as possible.
"On the day of shooting if you sit there and change out a prop, you could spend an hour messing around to get a tool that the actor feels comfortable with, and it still could feel stupid. On a union film, [a day might cost] $100,000 . Vanilla Sky cost $250,000 a day. If you mess around for half a day, you're an idiot."
Anticipate problems ahead of time.
"You should try to work out the dumbest little things, it will save you time on the day," she said. "Even if you're not on a budget and you talk your friends into working for free, your friends are going to get burnt out if you're not prepared."
Have your actors spend time together on set before production.
In addition to rehearsal, Hardwicke has her actors spend time on the set as much as possible. With Thirteen, the cast stayed in the house where the movie was filmed. "They looked very natural. Those people looked like they lived in that house," she said.
With Miss You Already, instead of ordering in lunch during rehearsals, Hardwicke had the cast make their own lunch.
"I told them, 'I want you to understand this is your kitchen, you're going to figure out where the food is so it becomes natural and it feels like it's really your kitchen,'" she said.
On Lords of Dogtown, the cast spent weeks learning to skate and surf. "By skating together and surfing together, they started to bond," explained Hardwicke.
Create a master breakdown with a timeline for all of the characters.
Given that Milly is increasingly sick throughout the film and Jess is going through fertility treatments and then pregnancy, continuity was challenging — especially since, like most films, Miss You Already shot out of order.
Hardwicke created a master breakdown with a timeline that charted Milly's treatments, Jess' pregnancy, seasons changing, hairstyles, etc.
"You've got to get the continuity right or you check out of the movie," she said, pointing out how the timeline "shows every detail of the seasons changing, how bruised is Milly supposed to be, how is her hair, emotionally, how is she supposed to be."
She said she tried to "put weather signifiers [like leaves changing colors] subtly in the background so that you actually felt that time was passing."
Consolidate locations.
"If you're trying to write a low-budget, if you're writing an indie film, please don't write it in 120 locations," said Hardwicke.
With Miss You Already, there were countless locations, but Hardwicke tried to consolidate by taking over a campus in London where they could turn rooms into anything they needed – from a hospital room to a wig shop with the right set decorations and props.
"We do every trick in the book to create the illusion that you're in the right place," she said.
Learn as many skills as possible.
In addition to working as a production designer and director, Hardwicke also co-wrote Thirteen and has done writing work on other projects. She's also learned new skills by necessity. "Make yourself into a stunt person if you're not one," she said. "Don't limit yourself. You can learn anything you want to do."
On Twilight, for instance, Hardwicke said she ran out of time in the budget for her storyboard artist, so she drew her own storyboards.
Listen to (good) advice.
When Hardwicke was planning to transition from production design to directing, she asked some of the directors she's worked with for advice. Richard Linklater told her "to get three weeks of rehearsal on every movie and demand it," but Hardwicke said, "the most I've ever had on anything is one week. You have to take that one week of rehearsal and schedule it down to the minute."
Judd Apatow advised her to "write down all the things that could screw up," which she has done for every film.
Always be thinking.
"Every second as a director, you've got to be thinking 'what can I do to make my movie better'?" Hardwicke told the enthralled audience.
Even when you're not in production or on set, Hardwicke said you should be thinking like a director. "Every minute of your life as a director, you are learning and seeing and taking in images and ideas."