Back to selection
The Witch DP Jarin Blaschke's Lens Tests (With Stills)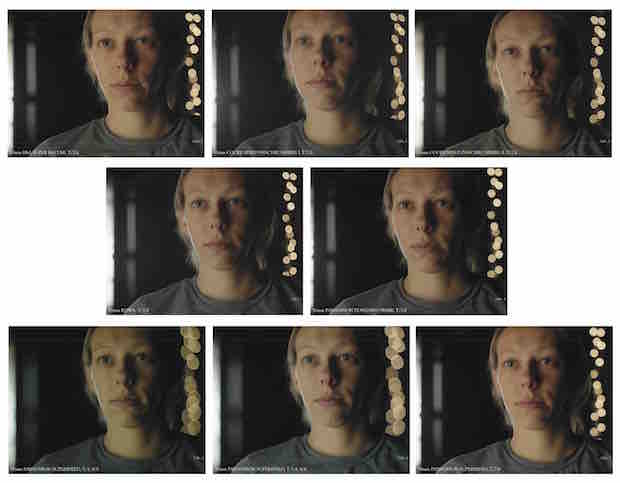 In conjunction with his interview regarding The Witch, cinematographer Jarin Blaschke shared with Filmmaker a series of frames taken from his preproduction lens tests.
Here's Blaschke's thoughts on the tests, which were conducted at Panavision Hollywood with an Arri Alexa:
I had used Cooke Panchro Series 2s [from the 1950s] on a couple smaller pieces and Super Baltars on the last short film with [The Witch] director Rob Eggers, Brothers. I liked them both for certain things, but never compared them side by side or alongside other vintage glass. I asked Panavision [Hollywood] about everything available pre-Panavised Zeiss and made a simple test of it. Some of them were very off-catalog. They included Cooke Series 1, Cooke Series 2, Super Baltars, Kowas, Panavision [Standard Primes], and Panavision [Ultra Speeds]. I made stills of [the tests] from Rec709 as a calibration point and analyzed the subjective differences at T2.8: how points of light and broad areas of light may glow or flare, the impression of bokeh, reproduction of color, overall contrast, as well as the micro-contrast and perceived sharpness across a face. I loved the swirly bokeh of the Series 1s, but Panavision didn't have them all rehoused then. But they probably would have crossed the line in ghosting anyway with all the bright windows in the movie. The Series 2s still had a beautiful astigmatic swirl to the backgrounds and pleasant vignetting. Bright sources glowed for a little atmosphere, but not too much to totally destroy the image. And there was no chromatic aberration that I could see, something I generally hate, except for maybe a 60s or 70s period film. So Cooke Panchros Series 2 it was.
Click on any image below to enlarge and compare the frames. Each frame is labeled – left to right – with lens millimeter, lens type, T-stop, and filtration (if any).